What's up with… SK Telecom & Netflix, Singtel, satellite 5G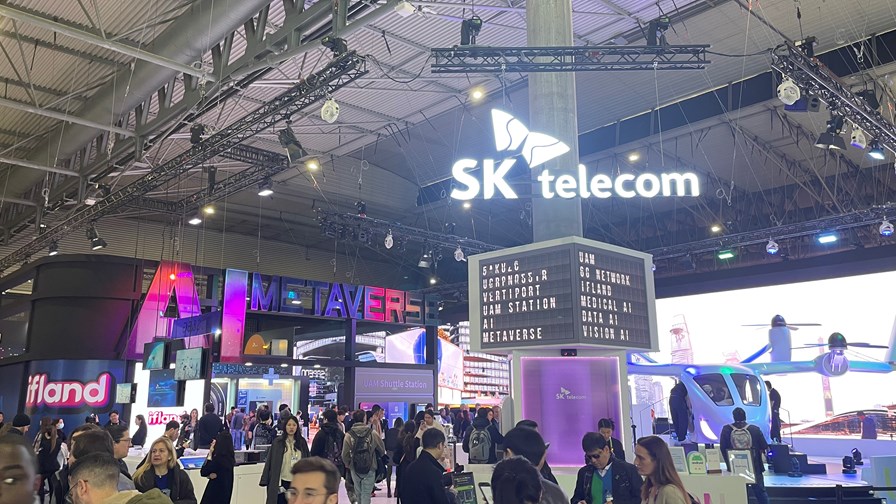 SK Telecom and Netflix kiss and make up
Singtel sells a slice of its datacentre unit
Satellite-enabled 5G services set to be big business
In today's industry news roundup: SK Telecom and Netflix have buried their differences and are now collaborating on service delivery and R&D; Singtel is selling a 20% stake in its datacentre business to private equity firm KKR; 5G from space is going to be a money-spinner, reckons Juniper Research; and more!
SK Telecom (SKT) and Netflix have ended a legal dispute, which started in 2020, about whether the streaming giant should cover costs related to the rise in network traffic and required maintenance, as it is considered a significant contributor to surging traffic demand. In a reconciliatory move, the companies have announced a partnership that covers new entertainment content and will be provided by SKT and its subsidiary SK Broadband. As part of the tie-up, the South Korean operator will deliver various products, such as bundled packages, to its customers, with new offerings tabled for the first half of 2024. Another notable part of the deal involves exploring AI technologies, developed by SKT and SK Broadband, such as conversational user experience (conversational UX) and personalised recommendation technologies, to improve the operator's entertainment play and to further boost its ambitions to be an "AI company". "This strategic partnership with Netflix originates from the philosophy of SK Telecom and SK Broadband, where customer value is prioritised, and comes as part of our efforts to provide customers with an enhanced media service environment," said Choi Hwan-seok, vice president and head of the corporate strategy office at SKT. Find out more.
Singaporean operator Singtel has agreed to sell a 20% stake in its datacentre business to a fund managed by private equity firm KKR (Kohlberg Kravis Roberts) for up to S$1.1bn (US$806m). The move has brought the enterprise value of Singtel's regional datacentre operation to S$5.5bn (US$4bn). Under the terms of the deal, KKR will be able to beef up its stake to 25% by 2027 at the pre-agreed valuation. In a statement, the operator explained that the proceeds from the sale will be used to speed up the expansion of the datacentre business across markets in southeast Asia, including Singapore, Indonesia and Thailand, adding that it envisions exploring other countries, such as Malaysia. The investment "will widen the business' strategic choices, giving a variety of options to monetise in the future," according to the company. Singtel has been quick to lure interest in its assets, as the KKR investment comes several months after the telco unveiled a structural overhaul, making its datacentre business part of the new Digital InfraCo unit. It has also been making efforts to grow its datacentre portfolio, with new facilities in Singapore, Indonesia and Thailand. "KKR's investment underscores the quality of our datacentre portfolio and confidence in our plans to scale the business by capitalising on the digitalisation and rapid AI adoption that is transforming this region. Our expertise in designing, building and operating datacentres, and our connectivity leadership in the region, together with KKR's strong track record in supporting digital infrastructure assets and its platform-building expertise, makes for a powerful combination," commented Bill Chang, CEO of Singtel's Digital InfraCo. The market for datacentre services across southeast Asia is projected to grow by 17% over the next five years, outpacing the estimated increase of 12% in the rest of the world in the period, while the region is also expected to bring between US$9bn and US$13bn in investments into the sector. Read more.
Telcos have been hedging their bets on satellite-based connectivity solutions and it seems that their creativity might in fact pay off. At least that's what a new Juniper Research report suggests, as it estimates operators will generate $17bn in additional revenue from 5G-enabled satellite networks between 2024 and 2030. The research predicts that the first commercial launch of a 5G satellite network will be in 2024, and that more than 110 million 3GPP-compliant 5G satellite connections will be in operation by the end of the current decade. To reap the potential benefits, though, Juniper Research urged operators to prioritise "immediate partnerships" with satellite network operators (SNOs) that can launch geostationary orbit (GSO) satellites (which follow the Earth's rotation in a way that they are always located above the country that the operator serves for consistent connectivity), and to launch "monetisable satellite-based 5G services". Another recommendation for telcos is to leverage their pre-existing billing relationship with mobile subscribers and enterprises as a platform, as this is tipped to enable operators to "rapidly drive the adoption of satellite connectivity by integrating satellite services into existing terrestrial networks." According to the research, operators will rely on SNOs even more with the acceleration of 6G developments. "Operators must not only think of 5G satellite services when choosing an SNO partner, but also the forward plan for 6G networks, including coverage and throughput capabilities," noted research author Sam Barker.
Notable departures from prominent top-level roles keep turning the spotlight on Japanese telco group Rakuten. Only a month after Tareq Amin abruptly left as CEO of Rakuten Mobile and its vendor offshoot Rakuten Symphony, the latter has now lost its CEO in North America, Azita Arvani. The announcement came from Arvani herself, who shared in a LinkedIn post that she has made "the difficult decision to part ways with Rakuten" after four years at the helm of Rakuten Symphony's North American unit. She highlighted that during her time in charge of the business, the team had "laid the foundation for our business, achieving remarkable milestones and cultivating invaluable relationships with esteemed customers, such as AT&T, Dish Networks, Telus and numerous others". Describing the experience with Rakuten as "significant" and "transformative", Arvani claimed she had dedicated herself "wholeheartedly to our shared vision, pouring not only my time and effort but also my blood, sweat and tears into our collective mission… Every moment of this challenge brought me profound satisfaction, and I feel truly blessed to have had the opportunity to collaborate with such visionary customers on innovative projects". Without citing a concrete reason for her departure, she explained it was time to embark on new career opportunities. The exact last day in her role remains unclear, and at the time of writing, Rakuten had not made any announcements related to the move.
In the US, the state of California continues to blaze its own trail of digital communications and telecom regulation and get things done whilst the federal authorities in Washington DC sit on their hands and watch as proposed meaningful controls wither on the vine of political inertia and partisan self-interest. California was out of the regulation starting gate early. Back in 2018, it passed the first state privacy act and soon followed up that landmark legislation with other new laws that protect children online and require social media platforms to be properly transparent in their dealings with their users and how they harvest and sell personal data. Among the latest proposals are legislation to police the data privacy (mal)practices of data-broking organisations and to prosecute those that break the law. Another is to give consumers the "right to repair" their own comms devices (handsets, tablets etc.) rather than being beholden to the expensive and restrictive practices of device manufacturers. For years, Apple was the restrictor-in-chief, making it nigh-on impossible for the owners of iPhones and other comms equipment to repair their own property, until, very recently, as the "Right to Repair Act" made its way through the state legislature in Sacramento, it had a sudden, miraculous Damascene conversion on the road to Cupertino and became an advocate of providing users with the tools and wherewithal to mend their own kit. Meanwhile, the "Delete Act", which has already passed both houses of California's State Assembly and Senate and will shortly be signed into law by California's Democrat governor, Gavin Newsom, will allow state residents to order data brokers, who make a lot of money from scraping, archiving and manipulating consumer data for sale to a plethora of clients, to cease and desist the harvesting of private data and to delete all data they have pertaining to individuals who want their records to be removed, in their entirety, from a company's records. Another new law will make technology companies criminally liable if found guilty of knowingly facilitating, aiding or abetting the dissemination of child abuse material. Simultaneously, net neutrality legislation is wending its way through the legalisation processes, as is another new Bill that will require AI tools and systems to be tested for their "safety" before being permitted to be used.
Nigeria continues to be Africa's biggest ICT (information and communications technology) market. It has the largest number of smartphone users of any African nation and accounts for upwards of 30% of the continent's internet usage. It is also forecast that the economies of the sub-Saharan African countries will, from this year on into 2028, increase in size by a compound annual growth rate (CAGR) of 4.4%. This growth will be helped by the projected additional uptake of more than 167 million smartphone subscriptions in the region, of which Nigeria is expected to account for between 55% and 60%. New data, revealed last week, shows that the telecom sector is a massive, and growing, contributor to Nigeria's gross domestic product (GDP) and, as of the end of June, accounted for 16% of the country's total GDP. A very impressive figure especially given that Nigeria has a huge oil and gas sector. The statistics were published by the Nigerian Communications Commission (NCC) based on figures calculated by the Nigeria Bureau of Statistics. In a keynote speech, "Success Factors and Barriers to National Broadband and Digital Economy Aspirations", delivered to the annual Telecom Executives and Regulators Forum (TERF) hosted by the Association of Telecom Companies of Nigeria (ATCON) in Lagos on Thursday last, the executive vice chairman of the NCC, Professor Umar Danbatta, said the Nigerian telecoms sector is making giant strides and added that the rapid progress is largely down to the enlightened and progressive regulatory policies introduced and followed by the NCC. Professor Danbatta said that the country is steadily overcoming various hurdles that, hitherto, have been holding back broadband development and deployment. These range from right-of-way (RoW) issues, the high capital cost of fibre deployment, and problems with multiple taxation regimes. Currently, there are 46 different taxes levied on the telecom sector by different government departments and agencies, many of which, at both state and local levels, don't even talk to one another! This bureaucratic morass is putting particular strain not only on the industry but also on subscribers, both enterprise and domestic, that have to pay multiple taxes to multiple departments. Professor Danbatta said this and many other regulatory complexities are steadily being surmounted and the digital divide is narrowing daily. He added that regulatory reform is working well and the Nigerian Communications Commission "is confident that we are going to reach 50% broadband penetration by the year end and by 2025, we will meet and possibly surpass the 70% broadband penetration target set in the Nigerian National Broadband Plan for 2020 to 2025." He confirmed that advances in telecoms technology, and the speed of their deployments, are having a markedly positive effect on Nigeria's national economy and are driving growth.
- The staff, TelecomTV
Email Newsletters
Sign up to receive TelecomTV's top news and videos, plus exclusive subscriber-only content direct to your inbox.