Tareq Amin has left Rakuten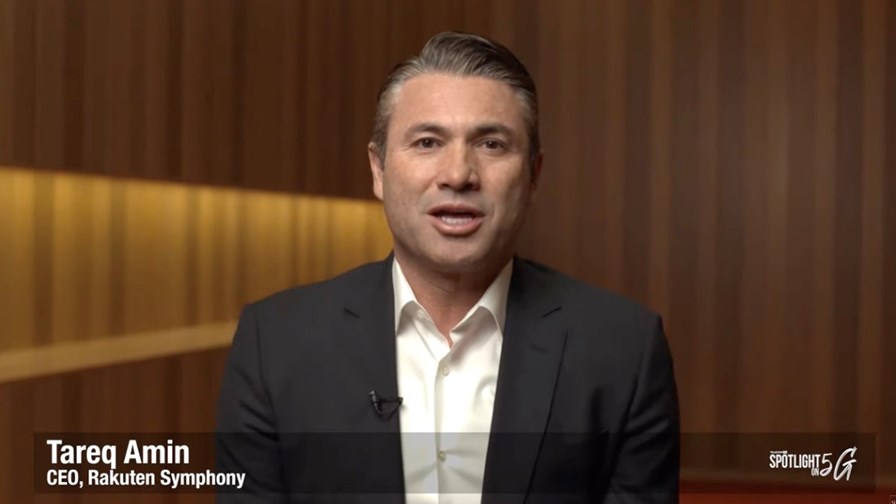 The CEO of Rakuten Mobile and Rakuten Symphony has stepped down from his role, with immediate effect
His decision was due to personal reasons
Rakuten has made changes to its top-level management following the move
Tareq Amin has stood down as CEO of Rakuten Mobile and its vendor offshoot Rakuten Symphony with immediate effect, for personal reasons, according to the company.
"After helping Rakuten to successfully establish the world's first end-to-end fully virtualised cloud-native mobile network, Tareq has decided to depart the company due to personal reasons," a Rakuten representative told TelecomTV in a brief statement.
Until today, Amin served as representative director and CEO at Rakuten Symphony, as well as representative director and co-CEO at Rakuten Mobile.
As a result, Rakuten Group's chairman and CEO, Mickey Mikitani, has been appointed representative director, chairman and CEO of Rakuten Symphony. He will draw on his top-level experience at Rakuten Group to "drive Rakuten Symphony forward as it moves into its next phase of continued growth by maximising group synergies," the company noted in a statement unveiling the move.
Sharad Sriwastawa, currently CTO at Rakuten Mobile, will succeed Amin, taking over as the new representative director and acting president of Rakuten Symphony to "lead the company and advance its commercial interests," the announcement added.
Sriwastawa will continue in his role of CTO at Rakuten Mobile, as well as continuing as its co-CEO and representative director. Kazuhiro Suzuki will continue as the other co-CEO at the telco.
Mikitani described the appointment of Sriwastawa as "emblematic" of Rakuten Symphony's mission to "reimagine telecom", adding that Sriwastawa is a "visionary leader who will guide the company's expansion, capitalise on our business momentum, and solidify its future as an industry-disrupting enterprise."
Sriwastawa will be responsible for advancing "the progress of Rakuten Symphony's innovative telco solutions that make it possible to launch and operate advanced mobile services in a fraction of the time and cost of conventional approaches, with no compromise to network quality or security," according to the vendor.
Updated on 9 August 2023: Amin explained on LinkedIn that his decision to step down from Rakuten was taken following "considerable reflection and deliberation". This decision, he added, "while not easy, is one I believe to be right one". He highlighted his time at the company as a phase of his career when he had been "part of a team that has disrupted the industry and left a lasting impact on the world".
"We have challenged the status quo and pioneered new approaches that have transformed the way telecom Networks are build [sic], architected and operated. This disruption has not only shaped the industry but has also brought positive change to the lives of many", noted Amin.
He clarified that the next step for him is to focus on "creating cherished moments and nurturing bonds that matter most in life – my children", but hinted that he will also embrace "new challenges and continue to strive for innovation and disruption in the industry".
- Yanitsa Boyadzhieva, Deputy Editor, TelecomTV