SK Telecom to develop telco-optimised LLM with AI partner Anthropic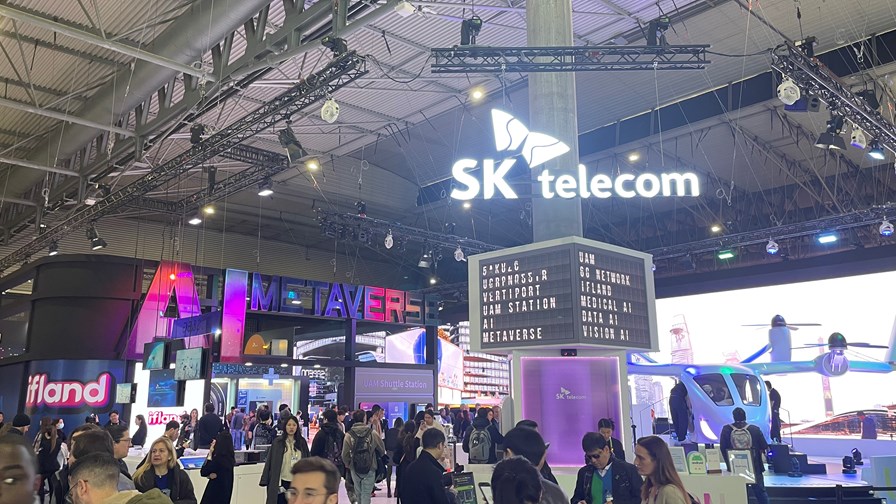 SK Telecom is increasingly focused on AI developments
It is investing further in existing partner Anthropic
The companies aim to develop a large language model (LLM) tailored for telcos
The resulting LLM will be shared with the Global Telco AI Alliance
SK Telecom has further cemented its reputation as an AI-native organisation with a $100m investment in existing partner Anthropic, a San Francisco-based company that is developing a generative AI (GenAI) platform called Claude.
By working closely with, and helping to fund, Anthropic, SK Telecom is aiming to help develop a large language model (LLM) that is optimised for those telecom operators seeking to gain operational and competitive advantage from GenAI capabilities. The resulting AI stack will be shared with the Global Telco AI Alliance, the recently-formed industry group founded by Deutsche Telekom, e&, Singtel and SK Telecom – see CSP giants form Global Telco AI Alliance.
The two companies are well known to each other: The South Korean telco's investment arm, SK Telecom Ventures (SKTVC), has previously invested in Anthropic, which was founded by former OpenAI executives and which has so far raised about $1.5bn from a range of major names. The GenAI specialist's most recent funding was announced in May this year, when it closed a $450m Series C round that included contributions from the likes of Spark Capital, Google, Salesforce Ventures, Sound Ventures and Zoom Ventures.
Now SK Telecom is keen to build on Anthropic's expertise to build a telco-focused multilingual LLM that supports interactions in Korean, English, German, Japanese, Arabic and Spanish. The development will be overseen by Anthropic co-founder and chief science officer Jared Kaplan.
According to the South Korean telco, Anthropic will use its telecom sector expertise to "fine-tune Claude to telco use cases, including industry specific customer service, marketing, sales, and interactive consumer applications. By customising the model to the telco industry, telcos will benefit from increased performance relative to the use of more general models," noted SK Telecom in this announcement.
Sharing the telco-optimised version of Claude with the Global Telco AI Alliance will save all of the group's operator members time and money as it means they won't need to build their own LLMs, and enable them to "develop and offer AI services/apps customised to their respective markets and customers in a speedy and efficient manner," noted SK Telecom. "By combining our Korean language-based LLM with Anthropic's strong AI capabilities, we expect to create synergy and gain leadership in the AI ecosystem together with our global telco partners," added SKT's CEO Ryu Young-sang. The operator highlighted the ongoing development of its own LLM during its recent second quarter earnings report – see The path to being a DSP proves fruitful for SK Telecom.
Anthropic co-founder and CEO Dario Amodei noted: "SKT has incredible ambitions to use AI to transform the telco industry. We're excited to combine our AI expertise with SKT's industry knowledge to build a LLM that is customised for telcos. We see industry specific LLMs as having high potential to create safer and more reliable deployments of AI technology."
Indeed, SKT has been positioning itself as an "AI company" since November 2022 and has made multiple investments in, and struck numerous partnership agreements with, multiple AI specialist companies around the world – see New partnerships fuel SK Telecom's AI aspirations.
The Anthropic investment and aspiration to develop a telco-optimised LLM signal just how important AI is becoming to the future operations of innovative operators such as SKT and its alliance partners. Quite how such developments will help to shape the telecom sector will be one of the topics discussed during the upcoming AI-Native Telco Summit (18-19 October) that will expand on the discussions held during the DSP Leaders World Forum 2023 session entitled Creating a framework for the AI-native telco – see Towards the AI-native telco.
In the meantime, it'll be interesting to see whether this new development from SKT attracts additional members to the Global Telco AI Alliance.
- Ray Le Maistre, Editorial Director, TelecomTV