The path to being a DSP proves fruitful for SK Telecom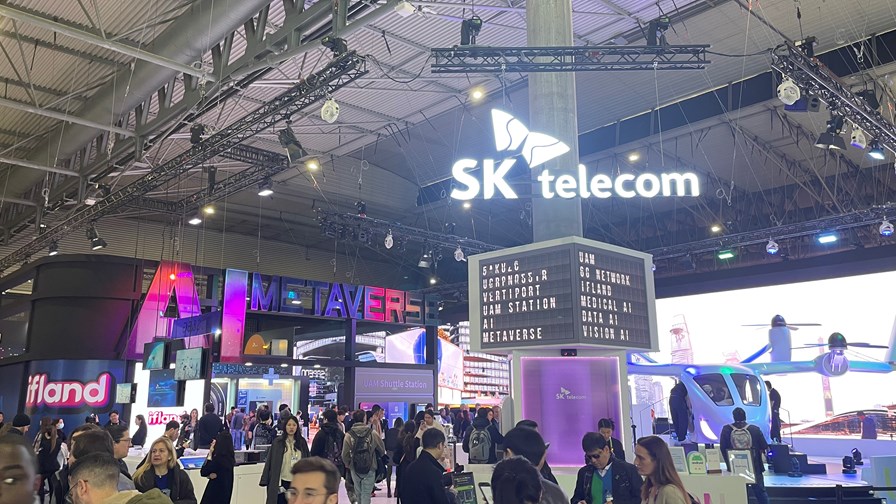 SK Telecom booked profit in the second quarter of 2023
Non-traditional services contributed the most to its performance
The South Korean telco is forging ahead with its journey towards being an AI company
South Korean operator SK Telecom (SKT) booked gains across its non-traditional operations in the second quarter, signalling that the transition towards being a digital service provider (DSP) has delivered on growth expectations.
While consolidated revenue rose modestly by 0.4% year on year to 4.3tn South Korean won (KRW) ($3.25bn) in the period, the telco reported "remarkable revenue growth" in enterprise revenue, up 9.2% to KRW407bn ($308m) in the three-month period to the end of June. This increase was largely driven by gains made in its datacentre business (with revenue growing by more than 30% on the back of "the high utilisation rate of new datacentres" and the establishment of a second centre in Bundang) and a 60% increase in revenue in its cloud services unit, thanks to orders from game companies and financial institutions. SKT expects its cloud business to grow even further with the expansion of artificial intelligence (AI) services and the hybrid cloud market.
The South Korean telco also booked revenue rises in its broadband unit, which saw a 3.4% growth, and its media business with a 1.2% growth. Its net profit rose by 34.8% to KRW347.8bn ($263m), partially due to one-off gains from its $100m investment into electric vertical take-off and landing (eVTOL) aircraft developer Joby Aviation in June.
Another highlight for SKT was its metaverse platform ifland, which it said was "gaining traction in the global market" following the expansion efforts it made earlier this year – see News brief: SKT further expands its metaverse reach. In the second quarter, nearly a third of its monthly active users were from non-domestic markets.
Across its core offerings, SKT insisted it has "strong leadership" in the fixed and mobile services market, with a total of 14.67 million 5G subscribers, a pay-TV subscriber base of 9.46 million and 6.81 broadband customers – these results come after the operator launched 25 new price plans aimed at various age groups.
Finally, the telco emphasised its efforts to become an AI company, explaining that it has been enhancing its own large language model (LLM), which is set to facilitate multiturn dialogue for users. "The upgraded model can understand the context of a conversation and grasp complex intentions, resulting in a more logical and useful conversation", the telco stated.
SKT's chief financial officer, Kim Jin-won, said: "Based on our strong performance, we will strengthen our capabilities and promote partnerships to shape into an AI company that leads the global AI market."
The company also recently made the headlines by joining forces with other major telcos to form the Global Telco AI Alliance in a bid to up "AI transformation of the existing telco business and create new business opportunities with AI services" – see CSP giants form Global Telco AI Alliance.
- Yanitsa Boyadzhieva, Deputy Editor, TelecomTV