Iliad targets European AI lead with hefty investments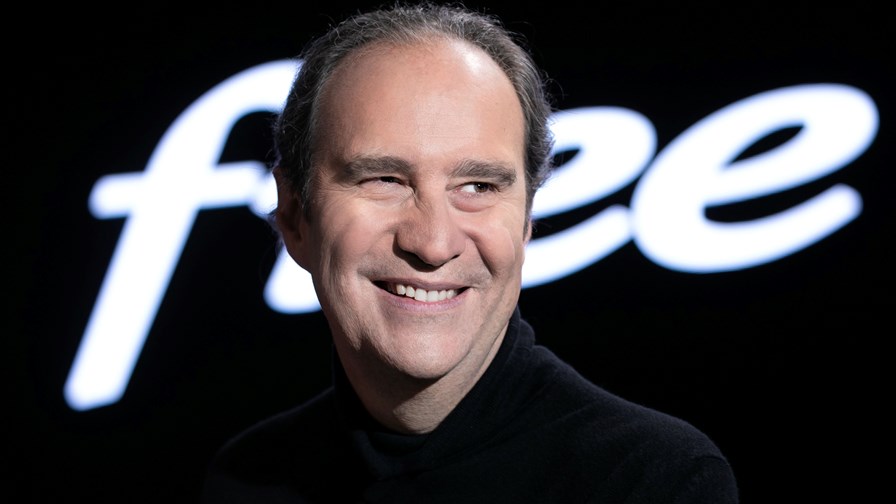 Iliad is joining the AI foray
It wants to become a 'European AI champion'
To do so, it is hedging its bet on Nvidia's supercomputing power, new enterprise services and an AI research lab
French telco group Iliad has unveiled a range of multimillion-euro investments into artificial intelligence (AI) R&D and deployments as part of the efforts by chairman Xavier Niel (pictured above) to position the company as a 'European AI champion'.
The operator, which has presence in France, Italy and Poland and offers services under the Free brand, announced four noteworthy steps towards its AI ambitions, which media reports have suggested amount to an overall investment of €200m.
First is its investment in an Nvidia DGX SuperPOD, an AI datacentre infrastructure platform that is equipped with the DGX H100 system, a fully integrated hardware and software solution, which AI chipset giant Nvidia dubs "the AI powerhouse" and which underlies the supercomputing platform. This step, Iliad believes, means the telco group is deploying "Europe's most powerful cloud-native AI supercomputer today".
It backs that claim by noting that the system provides the computing power required to train large language models (LLMs) "up to four times faster" than computers using earlier versions of graphics processing units (GPUs). The system has been installed in the group's Datacenter 5 in Paris. "We're entering AI in the same way as we entered telecoms, with the same pioneering mindset," said Thomas Reynaud, CEO of Iliad.
---
Share your views on AI in telecom by taking our short survey – it takes only three minutes to complete and will result in a free report that anyone can download from the TelecomTV website.
---
Second, Iliad's cloud computing and web-hosting subsidiary, Scaleway, has begun offering a suite of cloud-native AI offerings for businesses. The company's goal is to be "Europe's leading supplier of cloud services optimised for the development of artificial intelligence." Powered by Nvidia's AI supercomputing, Scaleway has pledged to deliver "the high-performance computing power" needed for advanced AI training and data science workload, along with offering other AI tools by Nvidia for accelerated development and deployments of AI, including generative AI (GenAI) and data science solutions. In the future, Scaleway is set to develop an end-to-end offer to partner with enterprise customers along the entire value chain of their AI projects.
Additionally, as its servers are located in Europe, "Scaleway also provides its customers with a sovereign ecosystem, forming the starting block for a distinctively European AI offer".
Thirdly, Iliad has also invested more than €100m in creating an "excellence lab" in Paris dedicated to AI research. Headed up by Iliad's chairman, the lab is set to help build "artificial general intelligence and bring it within everyone's reach, by making the findings of its research publicly available". Essentially, its aim is to help the AI systems benefit from advances in the development and optimisation of AI models; to train a new generation of researchers; and to increase the understanding about AI technologies.
Lastly, Iliad's Scaleway business will also launch the region's "leading conference" on AI designed for "key industry players". The first convention will take place on 17 November at Station F, a business incubator for startups founded by Niel. "When a tech revolution erupts, we want to be part of it. 25 years ago, the revolution was [the] internet – and we were there. Today, it's artificial intelligence – and we're making sure we're there for that too. You're getting to know us a bit by now: When we join a game, it's not to watch from the sidelines," said Niel about the company's AI-related announcements.
He admitted that wanting to become an AI champion "may seem a slightly crazy gamble", but added: "Then again, 25 years ago it was a slightly crazy gamble too wanting to make [the] internet accessible to everyone. But that certainly didn't stop us…", referring to the company's disruptive entry into the French broadband market that was underpinned by its own in-house developed network hardware and marketed using lower and simpler tariffs than those on offer from the incumbent service providers, a pricing tactic Iliad has also used in the mobile services sector.
- Yanitsa Boyadzhieva, Deputy Editor, TelecomTV
Email Newsletters
Sign up to receive TelecomTV's top news and videos, plus exclusive subscriber-only content direct to your inbox.