What's up with… Nvidia, robotaxis, Broadcom and VMware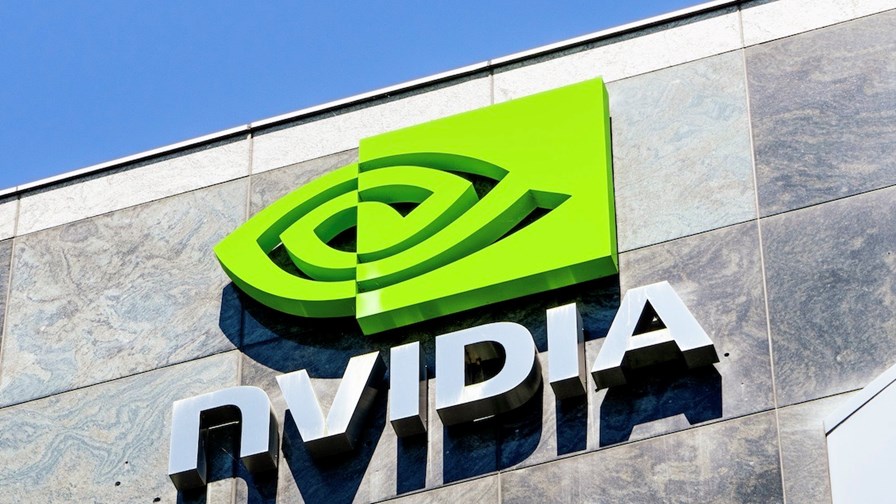 Nvidia's revenues more than double
Robotaxis suffer signal failure
Broadcom ready to pump cash into VMware
In today's industry news roundup: Nvidia is now valued at almost $1.2tn after its second quarter sales grew by 101% year on year and its earnings increased more than fivefold; overtaxed mobile networks led to robotaxi congestion in San Francisco; Broadcom has pledged to invest $2bn a year in VMware after the planned acquisition closes; and more!
As many had anticipated earlier this week, AI chip sector leader Nvidia really knocked it out of the park in its second fiscal quarter, reporting revenues of $13.51bn (up 101% year on year and up 88% from the previous quarter) and non-GAAP earnings of $2.70, compared with $0.51 a year ago. On average, financial analysts had been expecting revenues of around $11.2bn and non-GAAP earnings of $2.07 for the quarter that ended in July. Nvidia expects revenues in its current quarter to hit $16bn, some way ahead of the $12.8bn that Wall Street had forecast (expect some hasty recalculation by the analysts advising their clients on tech stocks). "A new computing era has begun," trumpeted the company's founder and CEO Jensen Huang. "Companies worldwide are transitioning from general-purpose to accelerated computing and generative AI [GenAI]. Nvidia GPUs connected by our Mellanox networking and switch technologies and running our Cuda AI software stack make up the computing infrastructure of generative AI. During the quarter, major cloud service providers announced massive Nvidia H100 AI infrastructures. Leading enterprise IT system and software providers announced partnerships to bring Nvidia AI to every industry. The race is on to adopt generative AI," he concluded. And it's impossible to argue with his overall assessment – the world is embracing GenAI-based applications for enterprise and personal tasks, and investors are throwing money at GenAI startups. They're also piling into Nvidia's stock, as it looks like the company's share price trajectory is set to continue its upward trend. Having gained more than 10% during the first three days of this week, ahead of the company's earnings announcement, Nvidia's share price added another 3.1% in early trading on Thursday to $485.76 (though it had topped $500 in pre-market trading before some air was let out of the Nvidia bubble…). The company is now valued at $1.19tn, while Intel carries a market value of $142bn, Qualcomm – a $125bn valuation, and AMD (which has also developed AI chips) a valuation of $172bn.
Here's a slice of modern life… It seems there's a long way to go before driverless vehicles can deliver against the promises of the companies promoting them, as a recent incident involving suddenly-static vehicles shows. What's really interesting is that the problems that beset a fleet of robotaxis in California is being blamed on a lack of mobile network capacity. As the San Francisco Chronicle reports, 10 driverless vehicles operated by robotaxi firm Cruise came to a halt mid-journey on Grant Avenue in the city's North Beach area last Friday because the mobile network connectivity that the cars need to navigate was unavailable. The cause? The number of people using their smartphones at a nearby popular music festival had swamped the cellular networks and the resulting mobile traffic congestion resulted in car traffic congestion as the 10 Cruise cars blocked the road. According to the Chronicle report, Cruise is now mulling a private wireless network to ensure it gets the cellular capacity it needs.
With a green light from the UK's Competition and Markets Authority (CMA) for its $61bn acquisition of VMware in the bag, Broadcom is now confident it can complete the deal by 30 October. The company noted that the CMA approval "follows legal merger clearance in the European Union, as well as in Australia, Brazil, Canada, Israel, South Africa, and Taiwan, and foreign investment control clearance in all necessary jurisdictions. In the US, the Hart-Scott-Rodino pre-merger waiting periods have expired, and there is no legal impediment to closing under US merger regulations," the company noted in this announcement. The news comes only days after Broadcom CEO Hock Tan gave the opening speech at VMware's Explore event in Las Vegas, during which he pledged to invest $2bn each year in the virtualisation platform vendor once the acquisition is completed, reported Channel Futures. "Half of that investment will be focused on R&D. The other half will focus on helping to accelerate deployment of VMware solutions through VMware and partner professional services. Broadcom will invest in growing VMware's partner ecosystem to help them grow their own businesses and better support our mutual customers," noted Tan.
Fabless semiconductor giant MediaTek has teamed up with Meta to take the tech giant's Llama 2 next-generation open-source large language model (LLM) into edge devices. Combining Llama 2 with MediaTek's latest APUs (accelerated processing units) and NeuroPilot AI Platform, MediaTek "aims to build a complete edge computing ecosystem designed to accelerate AI application development on smartphones, IoT [internet of things], vehicles, smart home, and other edge devices," the company noted in this announcement. "Presently, most Generative AI processing is performed through cloud computing; however, MediaTek's use of Llama 2 models will enable generative AI applications to run directly on-device as well. Doing so provides several advantages to developers and users, including seamless performance, greater privacy, better security and reliability, lower latency, the ability to work in areas with little to no connectivity, and lower operation cost," added MediaTek.
Another week, another AI development from South Korea's SK Telecom. The operator, which has aspirations to be an AI company, says it "expects to become an enterprise AI provider that provides the most cost-effective LLM [large language model] service that best suits each customer's characteristics" by developing and adopting multiple LLM platforms designed for different purposes. It has already developed A., which has a "focus on telecommunications-based services such as chat and customer [call] centres," and is developing a telco-optimised LLM with its partner Anthropic, "which has strengths in ethical answers and large-capacity text input." It also plans to combine its existing LLM platform with that of generative AI specialist Conan, which has developed a Korean language model "based on abundant Korean data," according to SK Telecom. The operator's plan is to develop these platforms and expand its line-up of LLMs with models from additional partners so that it can meet the GenAI needs of any enterprise with a "multi-LLM" offering. Kim Gyeong-deok, the head of SKT's enterprise business, noted: "The most important thing is the customer's needs, and the services that customers actually need based on various multi-LLM combinations. It is important to provide it quickly," he stressed. The operator expects initial demand for its multi-LLM offering from government departments, public corporations, financial companies and manufacturers. For more on SK Telecom's GenAI plans, see this announcement (in Korean).
- The staff, TelecomTV
Email Newsletters
Sign up to receive TelecomTV's top news and videos, plus exclusive subscriber-only content direct to your inbox.