What's up with… Telia, vendor woes, GTT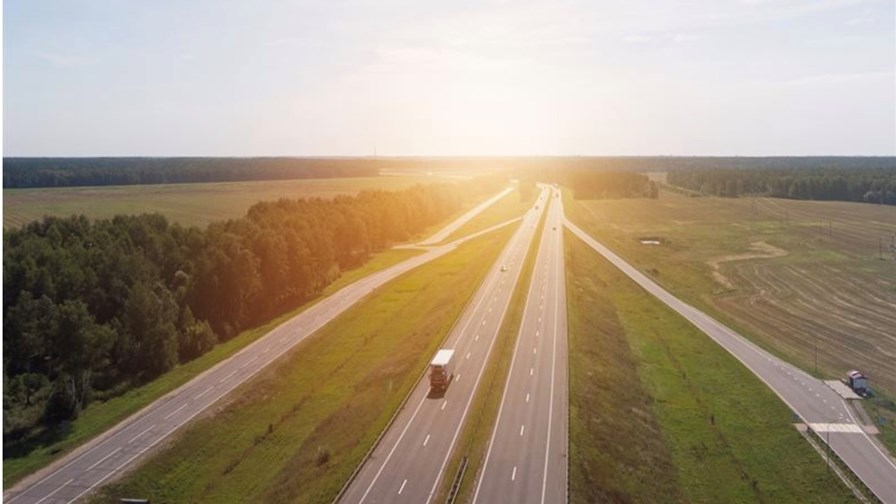 Telia is building 5G connected car corridors
Fixed wireless vendor Cambium adds to the vendor gloom
GTT has a new CEO
In today's industry news roundup: Telia is building 5G corridors for connected and autonomous vehicles; Cambium Networks is the latest vendor to signal a dramatic dip in network investments; international operator GTT has appointed a new head honcho; and much more!
Telia has announced it is developing 150km of "5G transport corridors" in Sweden that will enable connected and autonomous vehicle services along selected routes between key industrial and technology clusters. Full-scale tests are scheduled for the second quarter of 2024. According to the operator, this will help to "change the future of transport services in Sweden". The move is part of the NorthStar innovation programme that was launched by Telia and Swedish vendor Ericsson in February. The initiative includes the deployment of a new and dedicated 5G core platform that is integrated with Telia's public 5G network. Just last week, the programme welcomed the Luleå University of Technology in Sweden as its newest collaborator – see What's up with… Cellnex, Sky Mobile, Transatel.
Yet another sign that dark clouds are enveloping the global telecom vendor community comes from fixed wireless infrastructure developer Cambium Networks, which has announced that its expects to report third-quarter revenues of between $40.0m and $45.0m, significantly down on the previous outlook of $62.0 to $70.0m provided on 1 August. The company noted in this statement: "The decrease in revenues is primarily due to a delay in government defence orders due to US Federal budgetary timing issues impacting the point-to-point business; sluggish revenues in the point-to-multipoint business, which is expected until the FCC's approval and subsequent ramp of sales of Cambium's 6 GHz products; a decrease in orders and an increase in stock rotations from distributors in the Enterprise business; and continued economic headwinds, particularly in EMEA. As a result of these market challenges, Cambium Networks is suspending its guidance for the full year 2023." The news sent Cambium's share price into freefall, as it lost almost 43% of its value in early trading on Thursday to hit $4.55. Ouch! The news comes hot on the heels of a profit warning from test equipment vendor Spirent and a depressing capex forecast from Dell'Oro Group.
International enterprise service provider GTT, which emerged from Chapter 11 bankruptcy protection at the beginning of this year, has appointed a new CEO with immediate effect. Ed Morche has held numerous posts at multiple telecom companies over the past 30 years, including Lumen (formerly Centurylink), Level 3, Teleglobe, Global One and Sprint. "We are delighted to welcome Ed as we look to a bright future as a managed network services and security provider serving global multinational enterprises," noted Tony Abate, GTT executive chairman. "His deep industry experience, long-standing commitment to service delivery excellence, and proven track record of empowering and inspiring teams make him an ideal choice to continue to drive the company forward." Morche replaces Ernie Ortega, who has stepped down as CEO and board director. "The board would like to sincerely thank Ernie for his contributions to GTT over the past four years," said Abate. "During that time, Ernie was instrumental in transforming the company in numerous ways. He is leaving GTT well positioned for continued growth, and we wish him the best in his future endeavours." Read more.
The European Commission has adopted a risk assessment recommendation related to four "critical technology areas" for the European Union (EU)'s economic security, namely: advanced semiconductor technologies, AI, quantum and biotechnologies. These areas are considered by the governing body as "highly likely to present the most sensitive and immediate risks related to technology security and technology leakage". They also have an "enabling and transformative nature", which means they are crucial for driving "significant increases of performance and efficiency and/or radical changes for sectors, capabilities, etc." However, there is a potential risk that the technologies could advance the civil and military sectors to the extent of undermining peace and security. They could also be used to violate human rights, such as restricting fundamental freedoms, according to the commission. Therefore, it has urged EU member states, in unison with the commission, to conduct "collective risk assessments" of the four key technology areas by the end of 2023. The governing body noted that it may present "further initiatives" related to risk assessment by the first half of 2024. The move comes amid increased pressure with China and Russia.
International network operator Zayo has upgraded its infrastructure again, this time making its European network fully 400 Gbit/s enabled, with plans for its Tier-1 backbone in North America to be fully 400G-enabled by the end of next year. "Next-generation technology is being deployed at never-before-seen rates," stated Bill Long, chief product officer at the company. "This has placed the communications infrastructure industry at a unique inflection point as all digital businesses-enterprises, carriers and hyperscalers alike scramble to ensure they have enough capacity to support these technologies. As this trend plays out, it will be a strong tailwind for those providers who can capitalise on the moment. As one of the newest and most modern networks on the market, Zayo is uniquely positioned to support this growing demand for global bandwidth," he boasted. Read more.
Following the signing this week of a memorandum of understanding, SK Telecom is planning to set up an "entity" in Luxembourg to explore joint quantum computing technology research and development (R&D) opportunities with the tiny European country. "Thanks to the complementarity of SKT's leadership in quantum technologies and Luxembourg's implementation of the LuxQCI initiative and its leadership in the fields of satellites and innovative datacentres, this memorandum of understanding is a significant step in our endeavour to develop better technologies, infrastructures and services in the quantum field", stated Xavier Bettel, Luxembourg's prime minister and minister for communications and media. Read more.
Rakuten Mobile, Japan's fourth wireless operator, looks set to land a licence to operate in the so-called 'platinum band' after it was the only company to apply to the country's Ministry of Internal Affairs and Communications (MIC) for the right to "establish specific base stations for the spread of mobile communication systems in the 700MHz band." Its established mobile services rivals – NTT Docomo, KDDI and SoftBank – already hold licences for the band. In a short statement, the MIC noted it will consult with the Radio Regulatory Council on 23 October about Rakuten Mobile's application. The operator has long stated the importance of 700MHz spectrum to its plans for nationwide coverage, and has previously noted that if it is "allocated platinum band spectrum, we will utilise our network technology and existing base station sites to conduct an efficient base station rollout that is both flexible and cost effective in order to provide stable and high-quality services to our customers." Rakuten Mobile needs all the useful assets it can get its hand on: The operator recently announced it had passed the 5 million subscriber mark, but it has taken three years for it to reach that very low number in what is a highly competitive market. And in announcing that landmark, the company admitted that one of its current main goals is to "improve the quality of communication it provides and expand its range of services so that customers can enjoy comfortable and convenient communication services anywhere". Getting a 700MHz licence looks key to achieving that goal.
Virgin Media O2 Business, the enterprise arm of the UK communications service provider, has followed in the footsteps of its domestic rival BT with the launch of its Carbon Calculator to enable businesses to track the carbon footprint of their services. It introduced the tool after finding that even though most of the business leaders it surveyed (89%) expect transparency from suppliers regarding carbon impact, some 69% are not receiving enough information to enable them to track the environmental footprint or to rely on the accuracy of such insights. The solution generates data based on the customer's service information, which is input by an account manager and forms the basis of an annual report on their carbon footprint. The UK telco has also launched its Tech Donation Programme, which pledges to make "an immediate impact on digital inclusion, without further financial or time commitment" by encouraging business customers to "drive tangible social impact" by donating devices and services, such as free refurbished smartphones, mobile data, texts and calls to digitally excluded demographics. Enterprise customers will also get an impact report that they can use in their own environmental, social and corporate governance (ESG) reports. Find out more.
UK full fibre broadband provider Hyperoptic claims to have achieved a new milestone by connecting more than 300,000 customers across the UK. The alternative broadband provider (a term widely known as 'altnet') noted that its network now passes more than 1.4 million homes across 64 cities and towns. The company, which has had private equity firm KKR (Kohlberg Kravis Roberts) as a majority owner since 2019, aims to reach 500,000 customers and pass two million homes. Read more.
- The staff, TelecomTV
Email Newsletters
Sign up to receive TelecomTV's top news and videos, plus exclusive subscriber-only content direct to your inbox.