BT offers energy and carbon footprint tracking tools to its enterprise customers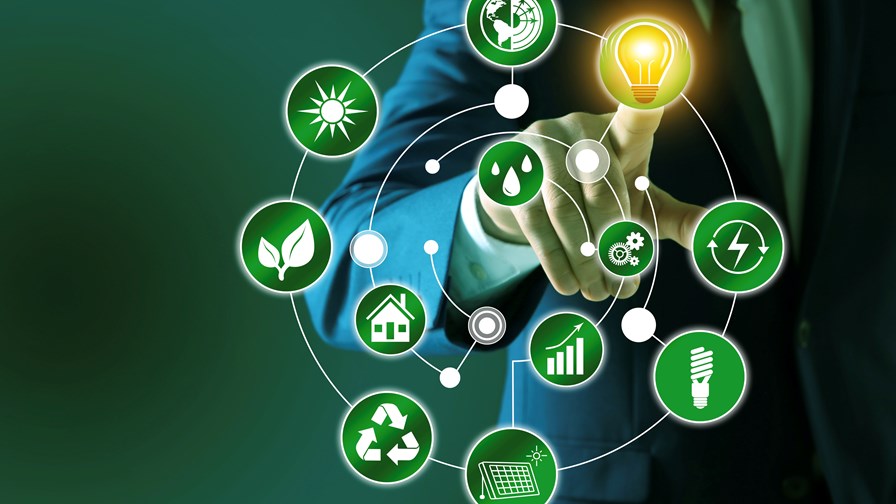 BT pitches new tools to help enterprises track the energy use and carbon footprint of applications and networks
The move promises to help businesses deal with the toughest type of carbon emissions
In an effort to help its customers become more sustainable and keep their costs as low as possible, UK national operator BT has unveiled new digital tools for its business users that, the telco claims, can track the energy consumption and carbon footprint of enterprise networks.
The new software tools are aimed at multinational customers and are designed to measure and optimise the environmental impact of running applications and cloud workloads across their networks.
One of the tools, dubbed the Carbon Network Dashboard, promises to provide a "real-time view of power consumption", using machine learning (ML) to determine and predict anomalies based on historic usage. It is also able to identify which network devices consume the most power, as well as forecast total energy use based on network inventory and historic utilisation, BT noted in its press release.
The dashboard also shows how electricity usage translates into carbon emissions with the help of carbon intensity data from regional power grids, which measures the amount of greenhouse gases emitted per unit of electricity produced. The tool is also set to draw on broader real-time information sources, such as renewable energy on national grids and in datacentres.
BT's other device is the Digital Carbon Calculator, which can estimate the carbon footprint of a business's network. This is done by scanning the customer's network inventory and tracking how it responds to changes and upgrades over time. Lifecycle management is also included, as the calculator identifies devices that have reached the end of their service and need to be replaced. Customers can also upload an inventory of their network equipment for analysis.
The announcement of these tools for BT's UK enterprise customers is part of the company's pledge to help save some 60 million tonnes of carbon emissions by the end of the decade. The move also aims to help companies with the significant challenge of measuring Scope 3 emissions (indirect emissions from a company's supply chain), which represent more than 95% of total emissions, according to estimations made by Gartner. While the tools are not yet available and BT is yet to announce a specific timeline for their launch, it has confirmed that the Digital Carbon Calculator is of higher priority.
"With customers hosting more of their applications across multiple clouds, networks are now increasingly vital for all elements of business performance, including carbon impact. Our new tools empower customers to reduce their Scope 3 emissions by optimising their network or scheduling digital workloads when renewable energy is available, helping them to achieve their net zero goals," noted Sarwar Khan, head of digital sustainability at BT's Global unit, which is being merged with BT Enterprise to form a new division called BT Business.
A spokesperson for BT told TelecomTV that the Carbon Network Dashboard has been developed in-house on top of a third-party platform called IBM SevOne, which is used to provide performance management to BT's existing managed service customers. The Digital Carbon Calculator has also been developed by BT's team, with data feeds for the carbon emissions of the networking equipment being supplied by the vendors and feeding into the tool.
"The tools cover networking devices ranging from LAN [local area network] switches, datacentre switches, routers, access points and unified communication end points. In the future, we also plan to include servers," commented Kahn in a statement for TelecomTV. The database currently used by BT includes vendor information for equipment supplied by Cisco, Palo Alto, Meraki and Aruba.
"We've exposed Cisco datapoints to begin with as this covers a large proportion of customer networking equipment. We'll be exposing the other vendor information in the coming months. We'll also be looking to include vendor data for Fortinet and F5 alongside Dell," added Kahn.
---
Interested in this topic? Then register for The Green Network Summit (25 - 26 January) and hear what executives from American Tower, BT, Deutsche Telekom, Orange, Telenor, Telefónica, Vodafone and many other leading telecom companies have to say about energy-efficiency targets, sustainable supply chains, how best to monitor network power consumption, and much more.
---
The need for monitoring the sustainability of operations has repeatedly cropped up, as companies and organisations the world over strive for a net-zero future and deal with eye-watering energy costs.
At MWC22, the NGMN Alliance unveiled plans to develop a "ground-breaking" green network measurement methodology – see NGMN Alliance brings its green network benchmark plan to #MWC22.
Meanwhile, the CMO of Rakuten Symphony, Geoff Hollingworth, is encouraging an alternative approach that he refers to as "pragmatic sustainability" – see Rakuten Symphony pitches a pragmatic approach to telco sustainability.
- Yanitsa Boyadzhieva, Deputy Editor, TelecomTV
Email Newsletters
Sign up to receive TelecomTV's top news and videos, plus exclusive subscriber-only content direct to your inbox.