What's up with… Cellnex, Sky Mobile, Transatel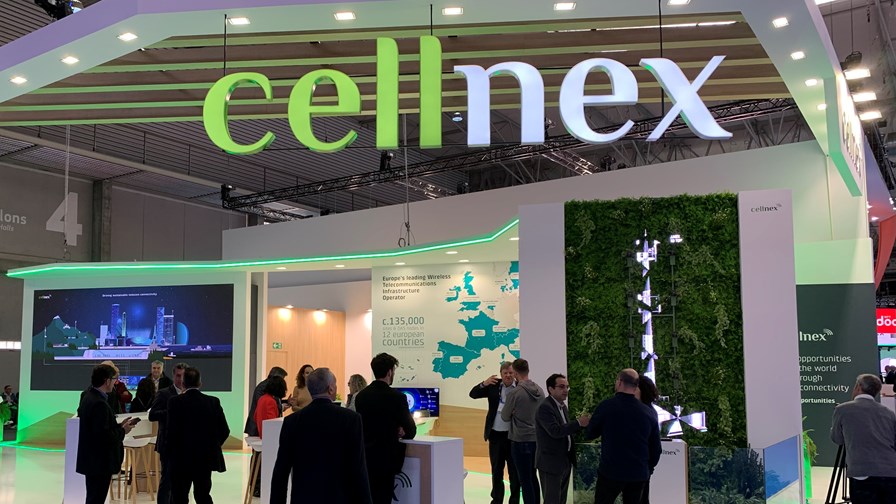 Cellnex sells a slice of its Nordic operation
Sky Mobile outages linked to Huawei core platform replacement
Transatel bets on satellite tie-ups for IoT play boost
In today's industry news roundup: European towers giant Cellnex is raising funds to pay off some of its debt by selling a 49% stake in its Nordic operations; service disruptions at UK MVNO have been blamed on the rip and replacement of its Huawei core platform; NTT's IoT connectivity subsidiary, Transatel, signs three satellite partnerships for wider business solutions portfolio; and much more!
European towers giant Cellnex has agreed to sell a 49% stake in its subsidiaries in Sweden and Denmark (its Nordic operations) to infrastructure investment firm Stonepeak for €730m. The deal is set to close in early 2024, subject to regulatory clearance. Cellnex, which itself acquired the Nordic assets as part of its €10bn purchase of Hutchison's European towers assets (a deal first announced in 2020), currently operates 4,557 tower sites across the two countries and has plans to build and operate another 2,500 sites across the two markets. The Hutchison asset acquisition was one of a number of major mergers and acquisitions (M&As) to have been made by Cellnex over the past three years. These moves grew the company's asset base and revenues significantly but also added extra costs to the business and saddled the company with significant debt, which stood at more than €20bn at the end of June. The days of major M&A are now over for Cellnex, though, as its new strategy, managed by a revamped board and a new CEO in Marco Patuano, is all about organic, profitable growth and improving its balance sheet, so the proceeds from the sale will be used to reduce its debt. "The sale of a stake in our Nordic business at an appropriate valuation marks another significant step forward in our goal to attain investment-grade ratings," noted Patuano. "The agreement with Stonepeak shows Cellnex's ability to attract the interest of high-quality financial partners who understand and value the inherent quality of the assets as well as the future opportunities in these markets," he added. For the first half of 2023, Cellnex reported revenues of some €2bn and an operating profit of €134m. Stonepeak has previously acquired a stake in American Tower's datacentre business and bought the Latin American assets of US operator Lumen for $2.7bn.
Service outages at UK mobile virtual network operator (MVNO) Sky Mobile have been linked to the service provider's migration away from its legacy Huawei mobile core platform, according to a report from the Financial Times (subscription required). The MVNO uses Virgin Media O2's radio access network to deliver its mobile services, but runs its own core network functions platform for subscriber data management, security and a host of other service and customer management tasks. It is one of a number of UK companies that had to shift away from its Huawei-supplied core and deploy an alternative system following the UK government's ruling that Huawei technology must be ripped out and replaced in the UK's 5G networks – and, to a lesser extent, fixed line networks – over the coming years. While Huawei 5G radio access network gear does not have to be fully replaced until the end of 2027, operators have until the end of 2023 to replace mobile core network functions supplied by the Chinese vendor, which is now deemed to be a security risk. In October 2022, 35 UK service providers were issued with 'designated vendor direction' documents that put the original UK government decision on the replacement of Huawei equipment in communications networks, first issued in July 2020, on a "legal footing". Migrating customer data and settings from one core platform to another is an extremely challenging task, especially as the process has to be done while services are still being provided to paying customers, and as the FT article notes, the UK's network operators have long warned that the imposition of the Huawei technology ban was likely to result in service disruptions and other issues, in addition to enormous costs.
Transatel, NTT's subsidiary that specialises in providing global internet of things (IoT) connectivity, has collaborated with satellite operators Stellar, Skylo and Sateliot to embed broadband and narrowband non-terrestrial connectivity to its cellular capabilities, which include NB-IoT, LTE-M, 2G, 3G, LTE, 5G non-standalone (NSA) and 5G standalone (SA). According to figures from Berg Insight, cited by NTT, the number of satellite IoT subscribers will reach almost 24 million in 2027, bringing in an estimated revenue of €1.25bn. "Terrestrial cellular networks cover only 10% of the world's surface, with areas such as mountains, deserts and oceans still inaccessible to mobile operators' networks," the company noted, adding that this presents "a major obstacle" to mass deployments of international machine-to-machine (M2M) and IoT projects. It further claimed that the integration of broadband and narrowband satellite technologies into its cellular connectivity solutions offering will allow Transatel to "ensure 100% global coverage continuity on land and in the oceans to meet the needs of its customers". The company expects to start rolling out new services in 2024, once it has completed its testing phase with pilot customers. Read more.
Japanese telco giant SoftBank has unveiled plans to start selling a cloud service to help customers manage their decarbonisation. From 1 October, the operator's corporate customers will be able to use the so-called 'Cloud Carbon Management' offering, which is based on 'Zeroboard', a cloud service that calculates and visualises greenhouse gas (GHG) emissions. Using the data collected by the management tool, SoftBank will provide consulting tailored to the customer's needs, such as planning and implementing decarbonisation strategies. The software can also be used in combination with SoftBank's internet of things (IoT) devices to obtain location information, and measure vehicle travel time and distance, and emissions of carbon dioxide accurately. The operator noted that it is actively using the cloud carbon management service internally to improve the accuracy of its own carbon emission calculations and reduce man hours, with a view to enhancing its carbon neutrality goals. See SoftBank's statement for further details, available here in Japanese.
Demand for secure software and services in the enterprise space is set to grow, driving the value of the 5G network security market up to $21bn by 2027, according to the latest estimations from ABI Research. And even though a slow recovery is forecast on a global level, demand for 5G is relentless, according to Michela Menting, senior research director at ABI Research. "Accompanied by a maturation of security requirements in standards development and industry consortia, the market for secure software and services is increasingly better defined. Network equipment operators and cybersecurity vendors are marketing advanced XDR [extended detection and response] and network security solutions, all targeted at the telcos who are actively positioning enterprise security solutions for 5G deployments," she explained. According to the analyst company, private networks are also boosting the need for dedicated security solutions at the enterprise-grade level. This has boosted the efforts of security vendors in enabling interoperability and integration of existing network security products into 5G networks, as well as creating customised security solutions for 5G networks.
The Luleå University of Technology in Sweden has joined the NorthStar 5G innovation programme, an initiative by Telia and Ericsson, to make use of "a specially developed test network equipped with the very latest 5G technologies" from the Swedish vendor. The programme's goal is to speed up the use of 5G in industry, with a particular focus on the development of smart and sustainable transport solutions. As part of its enhanced collaboration with Telia, the university will connect its existing 5G test bed to the innovation network, which will help it access new technologies, such as positioning, network slicing and edge computing. Find out more.
- The staff, TelecomTV
Email Newsletters
Sign up to receive TelecomTV's top news and videos, plus exclusive subscriber-only content direct to your inbox.