What's up with… KPN, GTT, InterDigital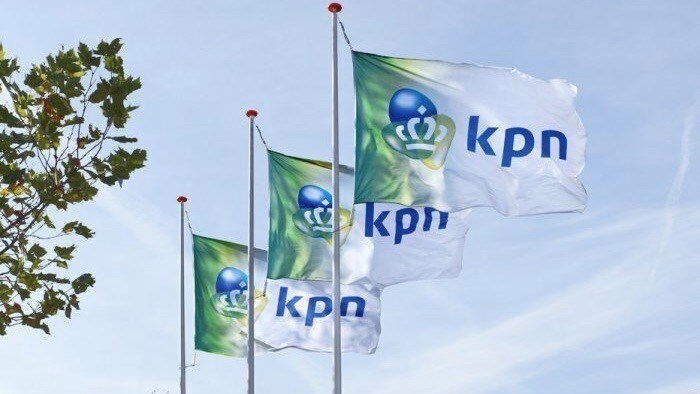 KPN gives its health unit an M&A shot in the arm
GTT emerges from bankruptcy protection
New patent licence deals boost InterDigital
In the first industry news roundup of 2023: KPN opens its wallet to boost its healthcare unit; GTT starts a new chapter as it emerges from bankruptcy protection; InterDigital gets an early boost with new patent deals; and much more!
KPN has bolstered its position in the Dutch healthcare sector with the acquisition of Itzos, a data management and integration specialist, for an undisclosed sum. The Dutch national telco says the move marks the "next step in further unlocking and connecting data from healthcare information systems for healthcare institutions at a national, regional and local level" and "fits in with KPN Health's ambition to connect everyone to healthcare in a safe way". KPN Health director Vinood Mangroelal noted in this announcement (in Dutch): "Access to healthcare data plays an important role in keeping healthcare accessible and future proof. With the KPN Health Exchange we facilitate this data exchange in a secure and standardised manner. KPN and Itzos have been working together for some time on the KPN Health Exchange, with Itzos mainly focusing on data management and integration. With the additional expertise and solutions of Itzos, we enrich our KPN Health Exchange services and accelerate the movement towards standardised and scalable platforms. Together with Itzos, we see opportunities to respond even better to the increasing demand from the market for digital data exchange that contributes to the further digitisation of healthcare." KPN is just one of a number of telcos that have identified healthcare as a sector that offers up digital service growth opportunities, along with Australia's Telstra, Canada's Telus and Veon's Ukrainian operator Kyivstar.
International enterprise service provider GTT has finally emerged from Chapter 11 bankruptcy protection and declared itself "repositioned to focus on providing customers with industry-leading managed network and cloud security services that leverage the company's global Tier 1 IP network." The company sought Chapter 11 protection from its debtors in September 2021 following an M&A spree between 2015 and 2019 that left it overburdened with debt. "Today marks the beginning of an important new chapter for GTT," stated CEO Ernie Ortega, seemingly without a hint of irony. "Over the past two years, we have concentrated relentlessly on transforming our business into a customer-focused, managed services provider with a culture of continuous improvement. As we begin 2023 on a new path, I'm tremendously excited about the opportunities ahead." That transformation included the sale of its infrastructure division to I Squared Capital for $2.15bn: Those assets are now the networking foundations of EXA Infrastructure, which describes itself as "the largest dedicated digital infrastructure platform connecting Europe and North America". Ortega says there will be further announcements from GTT in the coming weeks, but in the meantime the company is focused, like many others, on attracting enterprise networking deals for its managed services portfolio, which includes software-defined wide area network (SD-WAN) and secure access service edge (SASE) solutions, as well as international networking and connectivity services. Read more.
Wireless and video technology developer InterDigital has had a busy start to the year. It has struck a new patent licensing deal with Samsung, the final financial terms of which are to be decided by an independent arbitration body, and has agreed patent licensing deals with LG Electronics and Panasonic. The news lit a fire under InterDigital's share price, which gained 11.5% to $55.15 in early Tuesday trading on the Nasdaq exchange.
In Canada, the proposed CAN$20.4bn (US$15bn) acquisition by Rogers Communications of Shaw Communications is still having its ups and downs. Late last week, the companies received encouragement when Canada's Competition Tribunal approved the sale of Freedom Mobile, currently owned by Shaw, to Videotron, and the subsequent combination of Rogers and Shaw. But as soon as that decision was announced, the country's Commissioner of Competition, which has been doing all it can to block the deal, appealed the Competition Tribunal's decision and "applied for an injunction to prevent the proposed transactions from closing pending disposition of an appeal." Rogers and Shaw have set a deadline of 31 January for their merger to be sealed but if the injunction is approved, there is no way that target could be met. Surely 2023 will see this deal, which was first announced in March 2021, either completed or scrapped altogether…
After a year of debate about the relevance and value of the metaverse to mobile operators, 2023 has already seen a telco commit to the emerging virtual, immersive world of extended reality. Sri Lankan operator Dialog, majority owned by Malaysian giant Axiata, has unveiled Futureverse, "Sri Lanka's first fully immersive, interactive and experiential Metaverse where people can shop for Dialog products and services, socialise, attend events, and play games in one persistent virtual world." Read more.
Olaf Swantee, one of the leading potential candidates to become the next CEO of Vodafone Group, has criticised major telcos for being too complex, centralised and not focused enough on customer needs, reports The Financial Times. Swantee, who has previously been the CEO of BT's mobile division EE and Swiss operator Sunrise and who is currently chairman of UK broadband altnet Community Fibre and chairman of the supervisory board at T-Mobile Netherlands, both of which are owned by private equity firms, also highlighted the challenges faced by large listed telcos that get caught in a "death spiral" of paying out healthy dividends. "When you don't have growth in your model, and you just have a dividend story, the risk is that over a longer period of time, you can't transform your business anymore, you're just a bank for your investors. The telcos that are stuck in a high debt/EBITDA ratio… they are having a harder time to transform themselves successfully."
AT&T has formed a fibre-to-the-premises (FTTP) joint venture (JV) with fund management firm BlackRock that will build wholesale fibre access networks beyond the telco's current 21-state wireline network footprint. The JV, called Gigapower, aims to pass 1.5 million premises initially, and will have AT&T as its anchor wholesale customer as well as its joint owner. Gigapower CEO, Bill Hogg, formerly a long-time AT&T executive, noted: "Fibre is the lifeblood of digital commerce. We have a proven team of professionals building this scalable, commercial open access wireline fibre network. Our goal is to help local service providers provide fibre connectivity, create the communications infrastructure needed to power the next generation of services and bring multi-gig capabilities to help close the gap for those who currently are without multi-gig service." AT&T did not state how much it is investing in Gigapower or what the valuation of the JV might be.
Microsoft Azure says it's working on an extension of the RAN intelligent controller (RIC) platform for Open RAN architectures that "introduces the capability of getting detailed internal states and real-time telemetric data out of the live RAN software in a dynamic fashion for new RAN control applications." In a blog published late last month, Yousef Khalidi, corporate vice president of Azure for Operators, noted that "with this technology, together with detailed platform telemetry, operators can achieve better network monitoring and performance optimisation for their 5G networks, and enable new AI, analytics, and automation capabilities that were not possible before."
- The staff, TelecomTV
Email Newsletters
Sign up to receive TelecomTV's top news and videos, plus exclusive subscriber-only content direct to your inbox.