What's up with… SoftBank, BT, capex decline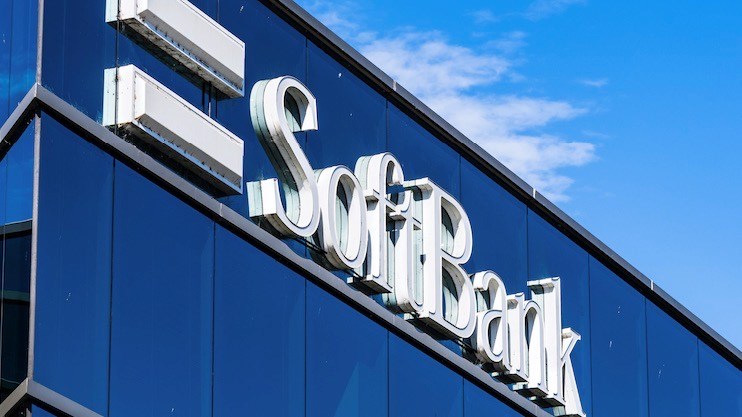 SoftBank aims to be an IoT player in Asia
BT further embraces mixed reality
Telco capex is shrinking
In today's industry news roundup: SoftBank is taking its IoT partner 1NCE into 19 markets across Asia; BT is looking to explore a broad range of extended reality use cases at its new testbed; Dell'Oro Group has a worrying prediction for the world's telecom technology vendors; and much more!
Japanese operator SoftBank is aiming to become a leading provider of internet of things (IoT) connectivity services to enterprise users across the Asia Pacific region by leveraging its relationship with 1NCE, the German IoT services specialist in which SoftBank holds a stake. Softbank will market 1NCE's services, mainly its 1NCE IoT Flat Rate offering (€10 for 10 years), in 19 countries – Australia, Bangladesh, Cambodia, China, India, Indonesia, Japan, Malaysia, Myanmar, Nepal, New Zealand, Pakistan, the Philippines, Singapore, South Korea, Sri Lanka, Taiwan, Thailand, and Vietnam. The move is part of SoftBank's strategy to diversify. "In line with its Beyond Carrier growth strategy, SoftBank is expanding beyond its core telecommunications business to create new businesses in a wide range of industries, and it is promoting digital transformation (DX) across different industry sectors," the company noted, adding that the 1NCE service is "available at a remarkably low price and, at no additional cost, customers can also roam on 1NCE's global network of more than 160 countries and regions." Read more.
Still with SoftBank… The operator has reiterated its plan, first announced late last year, to discontinue its 3G services with effect from 31 January 2024. "Customers subscribing to 3G price plans and using mobile handsets not compatible with 4G/5G services will no longer be able to use SoftBank Corp's mobile communication services from 1 February 2024. To continue to use SoftBank Corp's services, affected customers will be required to switch to price plans and mobile handsets compatible with 4G/5G," the company stated in this announcement.
UK operator BT is eager to embrace the metaverse and has just launched a testbed to develop and trial immersive experiences from all walks of life, including work, home, entertainment and health. The company has opened its doors to technology partners and customers to explore new mixed reality (MR) use cases using EE's 5G network and private 5G networks. The testbed will also examine how network exposure functions, cloud-rendering and enhanced localisation best work with 5G networks to support immersive applications. The UK telco pointed out that one of its goals is to support "a broad range of extended reality use cases", with a focus on using augmented reality (AR) to enable blended realities – mixing virtual content with the real world. "Network optimisation is a fundamental enabler for immersive experiences that will require high bandwidth, high capacity, and ultra-low latency networks, which can be dynamically configured for the demands of different extended reality service applications. As the UK's leading provider of fixed and mobile networks, we're delighted to invite others in the ecosystem to work with us, using the testbed to explore future use cases for consumers, enterprise and industry sectors," said Gabriela Styf Sjoman, managing director of research and network strategy at BT Group. Read more.
Telecom network technology vendors are in for a few years of fiscal pain, it would seem. Research house Dell'Oro Group has noted that global telco capital expenditure (capex) took a dive in the first half of this year and is set to continue sliding for a while yet. "Preliminary readings indicate that worldwide telecom capex, the sum of wireless and wireline telecom carrier investments, experienced a slowdown in growth during the first half of 2023 after a couple of years of favourable developments. This moderation was not a surprise and reflects the anticipated pullback in especially wireless-related investments, consistent with the findings in the total telecom equipment reports. Looking ahead, conditions are expected to remain challenging in 2024 before stabilising in 2025. Worldwide telecom capex is projected to drop 7% by 2025, relative to 2022 levels," noted the Dell'Oro team, which believes that stable spending in Europe and increasing investment in India will not be enough to offset major declines in capex in North America in the coming few years. Based on Dell'Oro's view of telco spending, which it pegged at about $100bn in 2022, this suggests that operators will spend about $7bn less, or around $93bn, in 2025. Read more.
With an increasing number of companies launching satellites into near space, US regulator the Federal Communications Commission (FCC) said last year it was going to make a concerted effort to deal with the growing challenge of space junk and it has been true to its word. "The FCC's Enforcement Bureau today announced a settlement of its investigation into Dish for failure to properly deorbit its EchoStar-7 satellite," the regulator announced on 2 October. "This marks a first in space debris enforcement by the commission, which has stepped up its satellite policy efforts, including establishing the Space Bureau and implementing its Space Innovation Agenda. The settlement includes an admission of liability from the company and an agreement to adhere to a compliance plan and pay a penalty of $150,000. The FCC's investigation found that the company violated the Communications Act, the FCC rules, and the terms of its licence by relocating its direct broadcast satellite (DBS) service EchoStar-7 satellite at the satellite's end-of-mission to a disposal orbit well below the elevation required by the terms of its licence. At this lower altitude, it could pose orbital debris concerns," it added. FCC Enforcement Bureau chief Loyaan A. Egal noted: "As satellite operations become more prevalent and the space economy accelerates, we must be certain that operators comply with their commitments. This is a breakthrough settlement, making very clear the FCC has strong enforcement authority and capability to enforce its vitally important space debris rules." Read more.
Ericsson is taking steps to repair its reputation, following the scandal around alleged corrupt business practices in Iraq. After temporarily appointing Jan Sprafke as chief compliance officer in February 2023, the Swedish vendor has now announced him as its permanent compliance chief. Sprafke, who used to serve as Ericsson's head of compliance for Europe and Latin America, will report to Scott Dresser, the group chief legal officer who was appointed by Ericsson shortly after the scandal broke. "As we continue our relentless focus on further embedding of our ethics and compliance programme into our daily operations around the world, I'm pleased to have Jan Sprafke take up the permanent position of chief compliance officer. Our compliance programme and controls have been significantly enhanced since 2019 and I'm confident that Jan will continue driving these enhancements in a sustainable way for the organisation," said Börje Ekholm, CEO of Ericsson. For his part, Sprafke expressed satisfaction with the vendor's progress in terms of its ethics and compliance programme over the past few years, adding that the company is "dedicated in its continued mission to instil integrity into everything we do, and I genuinely believe that this is a competitive advantage for us." Find out more.
Still with Ericsson… Its latest ConsumerLab study has found that some 20% of 10,000 5G smartphone users are willing to pay a premium price for plans that offer enhanced connectivity, as they seek "differentiated 5G service experiences, such as quality of service, for demanding applications." According to the report, this translates to a key connectivity opportunity for operators. Ericsson also discovered that new 5G users are valuing the technology's outdoor coverage and speed, and that their expectations are evolving as video quality and upload speeds for the services and apps they use are now a priority. Emerging formats related to video streaming and the use of augmented reality (AR) were found to drive usage and 5G data consumption. The study also found that the performance of the next-generation wireless connectivity has a direct impact on consumer loyalty, with around 17% of users across 28 markets having switched operators due to issues with 5G network performance. "Interestingly, about one in five 5G smartphone users polled expressed a clear preference for differentiated quality of service connectivity. Rather than settling for generic, best-effort 5G performance, these users are actively seeking elevated and consistent network performance, especially tailored for demanding applications and specific key locations. The research shows they are willing to pay an 11% premium if their service provider offers it," explained Jasmeet Singh Sethi, head of Ericsson ConsumerLab.
TalkTalk Group (TTG) has begun the dismantling of its operations into three separate businesses by selling its enterprise services unit, TalkTalk Business Direct, to TFP Telecoms, a special-purpose vehicle controlled by TalkTalk's main shareholders, for £95m. The UK operator noted that the sale "is the first phase of the demerger strategy announced last month, and is in line with shareholders' commitment to support the separation of TTG into three separate businesses and the associated refinancing of those businesses on a separated basis." Read more.
Indonesian operator Telkomsel has chosen Amazon Web Services (AWS) as its preferred cloud provider to "increase its IT agility, drive operational efficiencies, and accelerate the launch of innovative new customer services," a move that will also see the telco use AWS Outposts, which enable companies to use the cloud giant's services at edge and on-premises locations, and explore the potential use of generative AI (GenAI) in its operations. "Telkomsel plans to continue innovating to enhance its customer experience by exploring AWS's machine learning (ML) and generative AI," the hyperscaler announced in this media alert.
- The staff, TelecomTV
Email Newsletters
Sign up to receive TelecomTV's top news and videos, plus exclusive subscriber-only content direct to your inbox.