What's up with… FCC and net neutrality, TalkTalk, T-Mobile US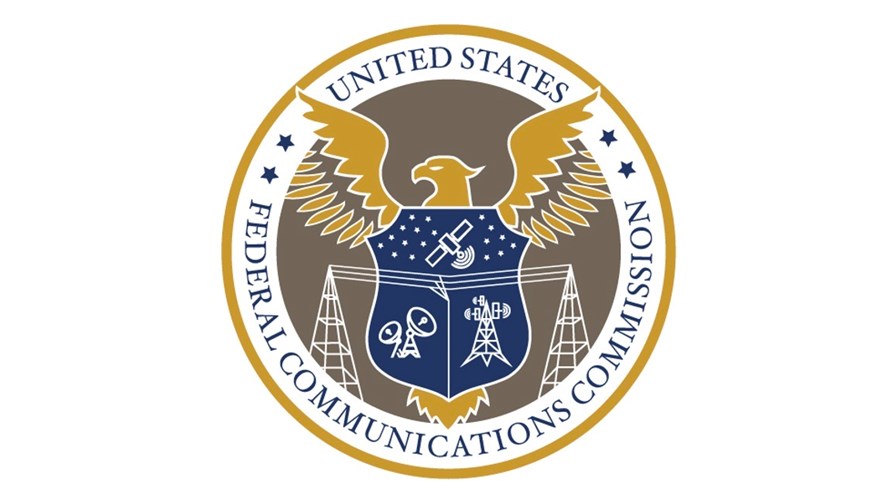 The FCC is to reintroduce net neutrality rules
TalkTalk confirms its demerger plans
T-Mobile US unveils SASE offerings and ramps up network slicing plans
In today's industry news roundup: US regulator the Federal Communications Commission (FCC) is bringing back net neutrality; US telco TalkTalk has confirmed plans to split into three units; T-Mobile US has SASE, slicing and venture capital fund news; and much more!
As expected, following the recent appointment of Democrat Anna Gomez as its fifth commissioner, US regulator the Federal Communications Commission (FCC) has announced plans to "restore net neutrality rules" that would "return fixed and mobile broadband service to its status as an essential 'telecommunications' service." FCC chairwoman Jessica Rosenworcel noted in this announcement: "In the wake of the pandemic and the generational investment in internet access, we have a window to update our policies to make sure that the internet is not only open, but fast and fair, safe and secure. I am committed to seizing this opportunity. Now is the time for our rules of the road for internet service providers to reflect the reality that internet access is a necessity for daily life. Let's get to it." The FCC had, until recently, only four of its five seats filled, which had been the case since January 2021 when former chairman Ajit Pai stepped down as Donald Trump's tenure as US president was ending. Now, with all five seats filled and a Democrat majority in place, Rosenworcel is set to reinstate rules that were revoked by Pai, something he remains proud about – see The not-so-humble Pai congratulates himself for repealing net neutrality in the US.
Network slicing, still regarded by a significant number of people in the industry as something of a red herring, is garnering increasing support from some big industry names. First, Japanese operator KDDI has teamed up with Samsung to form a 5G Global Network Slicing Alliance, through which the companies will aim to "introduce an array of commercial 5G network slicing services and assess new business models based on this innovative technology, while T-Mobile US's CTO John Saw announced to the MWC Las Vegas crowd that the un-carrier's network slicing beta is now available to developers nationwide. In a related move, the operator has also unveiled its secure access service edge (SASE) offering, which comprises two services – T-SIMsecure and T-Mobile Security Slice – for enterprise and government organisation users.
And still with T-Mobile US… The operator has launched its second corporate venture capital fund to "fuel the next generation of products and services that help bring customers and businesses deeper connections to their world – for example, by bringing the power of artificial intelligence (AI) into the mobile experience, creating a seamless connected home, ensuring peace of mind for parents of digital natives, and deploying actionable business insights through edge computing," the operator announced. The fund will be used to back private mid- and growth-stage companies.
Verizon has used MWC Las Vegas to remind the world of its network revamp and has drawn particular attention to its cloud-native strategy. The operator noted in this announcement that it has redesigned the core of its network "to function in a cloud-native environment" having re-architected to a Kubernetes-based cloud-native platform and integrated "extensive automation and orchestration" capabilities, moves that have been "largely invisible to customers" but which are "making a world of difference." As a result of this shift to cloud-native, Verizon can now "make changes that benefit customers faster (like introducing new security measures, improving handoffs between cell sites, improving latency, and reducing call drops)... without taking the network offline, so customers are getting the benefits with zero downtime."
UK operator TalkTalk has confirmed it plans to split into three separate business units, a move that will result in an unspecified number of job cuts and see the current group CEO Tristia Harrison shift into a non-executive board role once she has overseen the split, which will happen at an operational level from 1 November and achieve legal separation status from 1 March 2024. The three units, each of which will have their own CEO are: The B2B Wholesale Platform (with Tom O'Hagan to be CEO); TalkTalk Consumer, which has 2.4 million residential broadband customers (CEO Adam Dunlop); and TalkTalk Business Direct, which has about 90,000 small business customers and is the unit rumoured to be divested once the legal separation is completed (CEO Ruth Kennedy). Read more.
The revolving door at Turkcell is almost coming off its hinges… The operator has announced that Bülent Aksu, its former CFO and most recently its chairman, who took over as CEO on 14 September after Murat Erkan quit suddenly following four and a half years at the helm, left the company on 25 September. No explanation was given for his departure and even the local Turkish business news outlets appear dumbfounded by the incredibly short tenure. Turkcell has more than 36 million mobile customers (of which 26.3 million are post-paid subscribers) and about 2.9 million fixed broadband customers, of which almost 2.2 million are fibre broadband service subscribers. For the first half of 2023, Turkcell generated revenues of almost 39bn Turkish lira (TRY) ($1.43bn) and earnings before interest and tax (EBIT) of 10.6bn TRY ($388m).
Having reacted furiously and with threats of legal action earlier this year over government deadlines to remove Huawei gear from their mobile networks, French operators Bouygues Telecom and SFR have, it seems, been given a bit more time to replace the Chinese vendor's radio access network (RAN) technology from their networks, according to L'Informe. The original deadline to purge their networks of the Huawei technology was 2028, but this has now been extended to 2031 in some as yet unidentified cities, according to the report. French cybersecurity agency ANSSI announced in 2020 that the country's mobile operators would only be authorised to use Huawei's RAN technology until 2028 at the latest due to security concerns, a decision that affected Bouygues and SFR the most.
A new study from Italian consultancy The European House – Ambrosetti, in partnership with fixed wireless access (FWA) network operator Eolo, has suggested that using FWA technology in hard-to-reach areas of the country, instead of trying to take a fibre line to every single household, could reduce the cost of delivering 1 Gbit/s broadband services nationwide by up to €3.2bn, according to Italian technology website CorCom (CorriereComunicazioni).
- The staff, TelecomTV
Email Newsletters
Sign up to receive TelecomTV's top news and videos, plus exclusive subscriber-only content direct to your inbox.