What's up with… Ericsson, Open RAN, AT&T, 5G use cases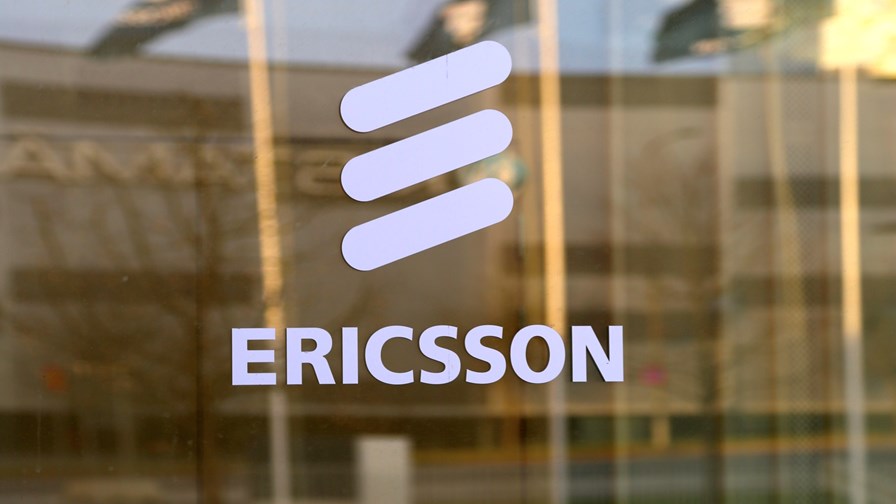 Ericsson needs a new compliance officer
AT&T exec highlights importance of Open RAN to network innovation
Telcos unveil 5G use cases
In today's industry news roundup: Ericsson has started the hunt for a new compliance officer, and is pushing tech boundaries in Australia; Open RAN gets vocal support from AT&T, but not everyone's on board; MWC23 has been the catalyst for 5G use case exposure; and much more!
Ericsson is in the spotlight today at MWC23, but not for all the right reasons. The Swedish vendor has raised questions about the status of its ongoing investigation by the US Department of Justice into alleged corrupt business practices in Iraq by announcing that its chief compliance officer, Laurie Waddy, is leaving the company and is being replaced on a temporary basis by Jan Sprafke, who is currently the vendor's head of compliance for Europe and Latin America. The company has started the process of seeking a permanent replacement for Waddy. Ericsson announced late last year that it had agreed with the Department of Justice and the US Securities and Exchange Commission to extend by one year the term of the company's Independent Compliance Monitor to June 2024, and then noted in early January this year that it had set aside $220m to cover the fines it is expecting from the Department of Justice for alleged breaches of its 2019 deferred prosecution agreement. The scandal swirling around the company's historical business practices in Iraq just won't go away, it seems.
But, of course, the giant mobile networking vendor also continues to do what it does best – make progress in helping its telco customers get the best out of their wireless networks. One example from this week includes the introduction of a new software feature that extends the maximum reach of the company's mid-band time-division duplex (TDD) advanced antenna system radio from 15km to an incredible 100km, although such reach does require uninterrupted line of sight between transmitter and receiver. Australian operator Telstra, which faces the challenge of providing coverage in rural and remote areas of the country, has successfully completed a 5G data call over a distance of 100km on its commercial network using the Ericsson technology. And in Indonesia, Ericsson is working with Qualcomm to help network operator Telkomsel trial the potential of 5G fixed wireless access technology over spectrum in the 3.5 GHz and 26 GHz bands to provide high-speed, low-latency broadband connectivity services.
Open RAN supporters got a modicum of encouragement here this week when AT&T's CTO of networks, Igal Elbaz, took to the podium and declared that the development and deployment of open, disaggregated radio access networks (RANs) will definitely happen because it's important for future innovation. The timescales might not be so encouraging, though: Elbaz wasn't in Barcelona to share details of an AT&T Open RAN rollout. Instead, the giant US operator is continuing with trials and lab tests. But he did note that while current 5G network investments and rollouts wouldn't be held up in any way to wait for Open RAN technology to mature, there will be further 5G investment cycles that can include Open RAN options. What we can take away from that is that AT&T doesn't expect to wait until the 6G era to make use of multivendor disaggregated RAN systems, but it might be a few years yet before we see any meaningful and impactful Open RAN activity from the telco.
In the meantime, the more vocal Open RAN operators are looking for additional support from their peers. During the O-RAN Alliance Ecosystem Briefing session held on Tuesday afternoon, Vodafone's head of Open RAN, Francisco 'Paco' Martin, provided an update on Vodafone's progress in various European markets but also appealed for more operators to step forward and get involved in collaborative work that would further fuel Open RAN ecosystem activity. It's certainly notable that two years after five major European operators, including Vodafone, signed an Open RAN memorandum of understanding (MoU) document and initiated joint development work, no other telcos from the region have added their name to the document and committed resources to the Open RAN cause, seemingly leaving the Tier 1 operators to do the groundwork… Of course, it could be that other operators in Europe are just not that interested in planning and prepping Open RAN deployments right now. That's certainly the case for BT. In an interview with TelecomTV, which will soon be available on demand, Greg McCall, the UK operator's chief networks officer, noted that while BT was monitoring progress and developments, there are no plans for Open RAN to play a role in the telco's network in the next five years.
As the hunt for 5G use cases continues, some of the industry's biggest names have been sharing some interesting developments this week. German operator Deutsche Telekom unveiled a research project, called "Drone4Parcel5G", that shows how its 5G network is enabling autonomous delivery drones. The operator noted that this is the first deployment of a new 5G campus network solution for business customers, and its goal is to test the operations of autonomous delivery flights with 5G-connected drones. As a result, according to the telco, road traffic and delivery times will be reduced. In addition, major operators KDDI and Telefónica are collaborating in a 5G-enabled extended reality project for a digital twin store. The showcase is being demonstrated here in Barcelona this week and aims to prove the capabilities of extended reality in creating a sense of co-presence and togetherness. Startups Sturfee and Mawari have also partnered in the project, which allows a shopper in a physical store to connect with a remote shop assistant.
And in other 5G-related news, it appears that industry is moving more towards regionalisation rather than globalisation when it comes to developing new use cases and applications powered by the technology. After similar efforts in the US, China, India and Europe, Canadian operator Rogers aims to develop 5G applications designed for its domestic market, and is teaming up with Microsoft Azure to encourage developers to build 5G network-aware applications.
Deutsche Telekom Global Carrier, Sunrise and AIS Thailand claim to have achieved a first by setting up an intercontinental 5G standalone (SA) roaming connection between two networks in Europe and Southeast Asia. The connection uses the GSMA's Security Edge Protection Proxy (SEPP) protocol, and lab testing saw the devices successfully roaming between the respective 5G SA networks of Sunrise and AIS Thailand.
Telenor Asia has claimed that the recently completed amalgamation of Thai telcos dtac (part owned by Telenor) and True represents the largest telco merger in Southeast Asia. After tussling with the regulator (worried about the competition implications), Telenor said the combined entity is now in a prime position in a market that is expected to see a significant increase in mobile usage over the coming years. Mergers are often a solution for when at least one player is struggling and expects to continue doing so, but Telenor is adamant that in combining the strengths of True and dtac it's produced a "future-fit" leading telecom tech company, which it pledges to support with access to advanced technology, a network of global partners and cutting-edge industry insights.
Middle East operator giant e& (formerly Etisalat) has announced what it claims to be the first commercial deployment of a comprehensive 5G standalone (SA) network in the Middle East and North Africa (MENA) for consumers and businesses, adding that it's a big improvement over its existing non-standalone predecessor launched in 2018. The company is touting all the usual 5G SA capabilities, including massive machine-to-machine communications, real-time device-to-device networking, ultra-reliable, low-latency functionality for autonomous devices, next-generation internet of things (IoT), and so on. The 5G standalone network runs on service-based architecture and according to e&, the first service to launch will be the fixed wireless access, which it expects will open a new era of commercial use cases.
Millicom has completed its exit from Africa having redeployed its capital across the Atlantic to Latin America to be "100% focused" on its markets there. It claims it has experienced positive organic service revenue growth (+3.5%) for a second consecutive year and its network now covers roughly 80% of the population in its Latin American footprint, with cable remaining a strong engine of growth having passed 12.9 million homes by the end of 2022, an increase of 6.8% compared with 2021. Tigo Business, the company's business-to-business unit, saw its fastest organic growth rate in years, reaching 338,000 small- and medium-sized customers by the end of 2022 and achieving a double-digit increase in digital service revenue.
- The staff, TelecomTV
Email Newsletters
Stay up to date with the latest industry developments: sign up to receive TelecomTV's top news and videos plus exclusive subscriber-only content direct to your inbox – including our daily news briefing and weekly wrap.