What's up with… Intel, Spirent, Orange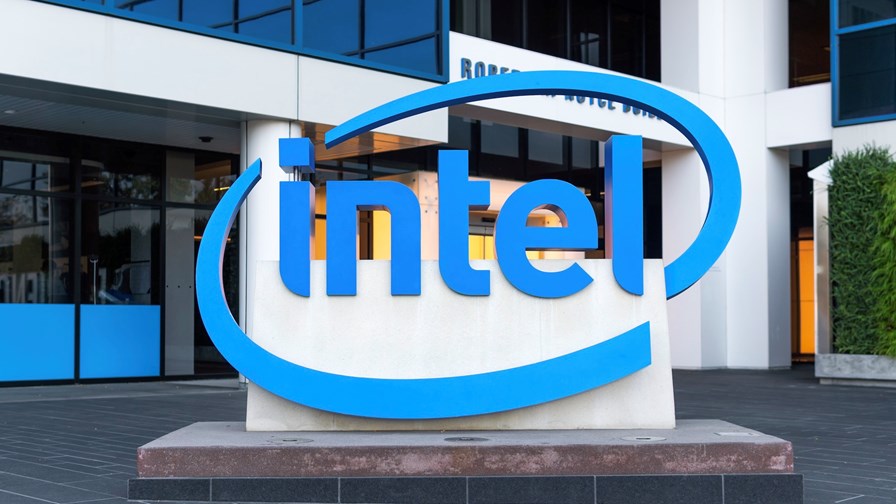 Intel preps IPO of its FPGA business
Spirent might be a harbinger of vendor doom
Orange makes Open RAN progress in Spain
In today's industry news roundup: Intel is spinning out the Programmable Solutions Group business that develops its FPGA products and preparing it for an IPO; Spirent's profit warning is the latest sign that times are about to get very tough for the vendor community; Orange continues to explore the future of network architectures by putting an Open RAN-based 5G standalone network instance to the test in Spain; and much more!
Intel is to spin out its FPGA (field programmable gate array) business – officially called the Programmable Solutions Group (PSG) – as a separate business under the leadership of Sandra Rivera, who is currently the head of Intel's Data Center and AI Group (DCAI), of which PSG is a part. Intel intends to conduct an IPO of the business within the next two to three years or, alternatively, attract a private external investor for the unit (though with Intel continuing to hold a majority stake). The business, which provides FPGA integrated circuits to customers in the datacentre, telecom, industrial, automotive, aerospace and defence sectors, will become a standalone unit from 1 January 2024. "Our intention to establish PSG as a standalone business and pursue an IPO is another example of how we are consistently unlocking more value for our stakeholders," noted Intel CEO Pat Gelsinger. "This will give PSG the independence it needs to keep growing share in the FPGA market, differentiating itself with capacity and supply resilience from IFS [Intel Foundry Services], and allowing Intel product teams to focus on our core business and long-term strategy. Sandra has proven herself by reinvigorating DCAI; placing it on a path for success. I am confident she will bring PSG that same dedication, energy and customer commitment." Intel doesn't offer up sales and margin numbers for PSG in its financial reporting, but during its second-quarter financial results call noted that PSG had recorded record sales for three consecutive quarters. Intel also noted that the global market for FPGAs is about $8bn currently, though other forecasts put it nearer $7bn, and it is set to grow to be worth $11.5bn by 2027. Intel's PSG is believed to be the second-largest player in the FPGA market, with AMD (which acquired FPGA specialist Xilinx in 2022) the market leader. Intel's move follows the spin out and IPO of Mobileye late last year. For more on Intel's FPGA plans, see this press release.
Financial warning signs abound for the vendor community. Earlier this week we heard from research house Dell'Oro Group that telcos invested less in their networks during the first half of the year and will continue to keep their purse strings tight for a couple of years yet, meaning the industry is set for a, hopefully, short period of capex decline. That trend is likely to result in some downbeat announcements from network technology developers as we head into the earnings announcement season and we've seen an early example of that today in the form of a profit warning from test and measurement specialist Spirent Communications. "The telecommunications market is extremely challenged at this time, with Spirent's largest customers delaying their expenditure and technology investments," the company noted in a trading update announcement issued to investors. "Order intake for the first nine months was 24% down compared to the same period last year" the company noted, adding that "revenue for the first nine months is anticipated to be down broadly 20%, in line with the reduction seen in the first half, and is expected to continue broadly at this rate for the full financial year," while operating profit is expected to be negatively impacted. If full year revenues dip by 20%, that would put the year's total at about $486m. "Management is taking appropriate cost action, while maintaining critical investments aligned to our market growth drivers," it added. The company's networks and security division has been particularly hard hit by a sudden decline in demand from China. "A strong pick up in orders from China was expected and this did not materialise as the Chinese government reduced its spending plans and the general economic landscape there deteriorated. The China market represents a large proportion of revenue, which we are now not expecting to receive in this financial year," noted Spirent. It added that it expects the downturn to be relatively short-lived, though. "Our confidence in 5G as an enduring growth driver remains intact. While initial 5G standalone (SA) launches have remained sluggish during 2023 due to the complexity associated with deploying and operating a cloud-native core network, momentum is growing. Acceleration is anticipated in 2024 as demand-side drivers increase, especially from enterprises for private 5G," it stated. But this didn't placate investors – Spirent's share price plummeted by almost 32% following the news, taking it down to 89.7 pence on the London Stock Exchange.
Orange continues to explore the potential of future network architectures using its experimental Pikeo network, which started with a deployment in France and is now also being built out in Spain. Pikeo was initially set up in 2021 to help the company better understand how a cloud-oriented, open API-based, automated, disaggregated, multi-vendor 5G standalone (SA) network might operate and be best deployed, and has since been helping Orange develop its cloud-native and Open RAN strategies. Now, Orange Spain has tested data connectivity in an Open RAN-based 5G standalone network as part of its Pikeo programme and claims it was able to set up the network (core and access), which was based on open-source software running on Orange Spain's private cloud platform, in less than an hour. "Within the Orange Group's innovation framework, Orange Spain has led a team with leading technology partners, such as HPE, Casa Systems, Mavenir and Dell Technologies, which has managed to deploy Open RAN nodes connected to a cloud-native 5G SA core network, and to make a successful data connection," noted the operator in this blog (in Spanish). "Open RAN's innovative approach aligns perfectly with Orange's commitment to deliver cutting-edge solutions for the benefit of our customers," explained Monica Sala, network director at Orange Spain. "This technology not only drives competition and innovation by welcoming new providers into this technology domain, but also significantly reduces operational and deployment costs through automation, resulting in more cost-effective services for our customers. In addition, the ability to accelerate the launch of new services ensures a dynamic network experience that quickly adapts to evolving customer needs. Orange Spain is proud to be leading the technological advancement, combining Open RAN with our cloud-native 5G SA network to deliver an unrivalled telecommunications experience for our customers," she added. Orange, it should be noted, is one of a group of major European network operators that signed an Open RAN memorandum of understanding in early 2021 and are looking to foster and encourage a regional Open RAN ecosystem in Europe.
Industry body MEF (which, to many of us, will always be known as the Metro Ethernet Forum), has teamed up with CyberRatings.org to launch the beta programme for certification of secure access service edge (SASE) products and services, a move that has gained the support of a number of major industry names, including Cisco, Fortinet, Juniper Networks, Palo Alto Networks, Versa Networks and VMware. MEF noted that the scheme is supported by its board, which includes senior executives from AT&T Business, Colt Technology Services, Comcast Business, Liberty Latin America, Lumen, Microsoft, PCCW Global, Orange, Sparkle and Verizon Business. The SASE certification programme, based upon CyberRatings' methodologies and test programmes, will issue a rating on the product and service effectiveness of software-defined wide area network (SD-WAN), security service edge (SSE threat protection), zero trust network access (ZTNA) and SASE offerings. The announcement of the scheme gave rise to what might just be the quote of the year, courtesy of Vikram Phatak, CEO of CyberRatings.org: "Cybersecurity is a black box. SASE is a black box in a black box." He added, "Nobody really knows if it's working. A robust testing and certification programme is essential to provide customers with visibility into what they're buying." If anyone knows if the second black box is empty or not, please let us know – the suspense is killing us!
MEF has also announced the availability of its Network-as-a-Service (NaaS) Industry Blueprint, which is "designed to help service providers develop, market, and deliver the next generation of NaaS offerings" and help enterprises "make informed decisions about which NaaS offerings are right for their specific needs and customers." MEF defines NaaS as "on-demand connectivity, application assurance, cybersecurity, and multi-cloud-based services across a standards-based automated ecosystem." According to MEF, "up to now, there has been no industry alignment on defining NaaS or the core components and capabilities of NaaS solutions, which challenges both service providers and enterprises. The MEF NaaS Industry Blueprint is designed to address this by providing a common framework for understanding and defining NaaS." Read more.
Kyndryl, the IT infrastructure services company that was spun out of IBM in 2021, has forged a strategic global alliance with security expert Palo Alto Networks to "provide end-to-end network and cybersecurity services" to enterprise customers, including a new service based on Palo Alto's Prisma SD-WAN capabilities. The companies are not strangers: In July, Kyndryl launched its security operations as a platform (SOaap – yes, seriously!) solution that is based on Palo Alto's cybersecurity Cortex platform; and in February, Kyndryl and Nokia teamed up with Palo Alto to launch a joint lab in Raleigh, North Carolina, to "bring reliable and auditable wireless connectivity with advanced security capabilities to industrial networks," the companies noted in this announcement. For more on the latest love-in between Kyndryl and Palo Alto Networks, see this press release.
NTT Docomo has enhanced its position in the Japanese fintech services sector by spending some 50bn yen ($335m) on a 49.05% stake in a new joint venture with financial brokerage services specialist Monex Group. The new venture, officially called Docomo Monex Holdings (but which will just use the brand Monex for its services), will provide a digital platform for investors to manage their financial assets and portfolios. While Docomo will hold a minority stake, it will have the right to nominate the majority of the board directors and, as a result, treat it as a consolidated subsidiary. The move is part of Docomo's 'Changing the World with You' strategy that, in terms of enabling a "smart life" for its customers, involves expanding its efforts in the financial services and payments sector. For further details, see this announcement (in Japanese).
Fancy making a phone call while you're immersed in a virtual reality world? It's a rhetorical question… but such communication options are now (dare we say it) a reality thanks to the development by Telefónica, Meta, Mavenir and Oracle of a new capability dubbed Bring Your Own Number (BYON) for extended reality (XR) devices. "The BYON initiative empowers end users to make and receive calls from their XR devices using their mobile phone numbers," according to this announcement from the Telecom Infra Project (TIP), which is keen to promote the capability because it is the product of work done by members of the industry body's Metaverse Ready Network project group, and a prototype will be demonstrated at TIP's Fyuz event in Madrid next week (9-11 October). For those wondering how this has been enabled, TIP noted that the service relies on web real-time communication (WebRTC) capabilities to integrate with IP multimedia subsystem (IMS)-based telco voice services via a WebRTC gateway. The TIP group is set to provide the corresponding application programming interface (API) to Camara, the Linux Foundation's open-source project that is defining, developing and testing APIs that can be used in telecom network platforms, to encourage industry-wide adoption. According to TIP, "in the hyper-connected world… where everything will be connected, this Camara WebRTC API would allow [the addition of] communication (voice or video) capabilities to any device with web browser capability. This solution would provide connectivity to any device anywhere in the world." Read more.

- The staff, TelecomTV
Email Newsletters
Sign up to receive TelecomTV's top news and videos, plus exclusive subscriber-only content direct to your inbox.