What's up with… Telecom Italia, Ciena, quantum research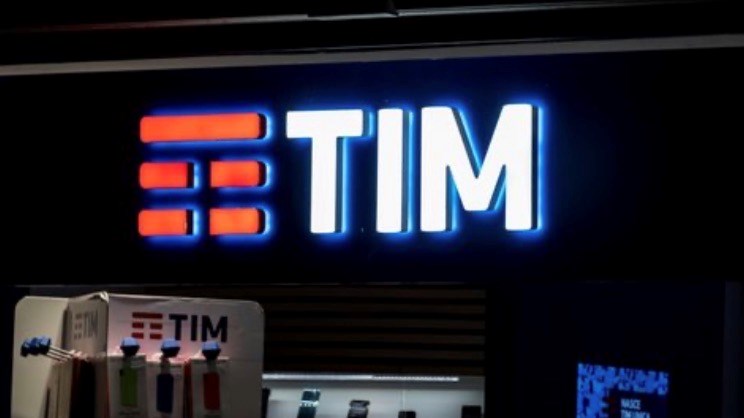 Telecom Italia receives another bid for its NetCo assets
Ciena reports best ever quarterly sales
New paper explores quantum computing's impact on telco security
In today's industry news roundup: State lender CDP and infrastructure investor Macquarie make joint offer for Telecom Italia's fixed line and international network assets; Ciena sales top $1bn in its latest fiscal quarter; ATIS adds to stack of papers examining the impact on network security of the quantum computing era; and more!
Italy's state lender CDP (Cassa Depositi e Prestiti) and investment fund giant Macquarie have, as anticipated, submitted a bid for Telecom Italia (TIM)'s NetCo fixed network division, the telco announced on Sunday, kickstarting a bidding war for the fixed access and international network assets. Telecom Italia said the offer, which expires on 31 March, is set to be discussed at a board meeting on 15 March. The telco didn't provide details of the offer, but Bloomberg reported that the bid matches in value that of private equity firm KKR, which submitted its initial offer last month, a bid that was widely reported to be worth about €20bn. The KKR offer was rejected by Telecom Italia a few weeks ago, though the operator noted at the time that it hoped KKR would submit an improved offer. The CDP-Macquarie bid is regarded as more likely to succeed, though, as it reportedly comprises a greater cash component than KKR's initial offer. In addition, the Italian government is keen to keep the ownership of Telecom Italia's assets close to home, and with CDP being the state lender, as well as the current holder of a 10% stake in the Italian operator, it is currently well placed to be the favoured suitor. In addition, CDP also controls Open Fiber, the national wholesale broadband network operator that many would like to see merged with NetCo's domestic fibre access network operations, which should give CDP a further advantage. Now all eyes are on the Telecom Italia board and on KKR, to see if the private equity firm will return with an improved offer: No doubt there will be speculation that CDP's joint offer is little more than a government-inspired ruse to prompt KKR to raise its bid. Telecom Italia's shareholders were not wowed by the news, but the telco's share price did at least gain 3% to €0.32.
Ciena has reported revenues of $1.06bn for its fiscal first quarter that ended 28 January 2023, up by a staggering 25.1% year on year and a record quarterly level for the optical, routing and software systems company. Adjusted earnings before interest, tax, depreciation and amortisation (EBITDA) was up by 25.4% to $155.1m. And while the sales were higher than expected and will be tough to maintain, CEO Gary Smith once again hammered home the message that the underlying trends behind the need for ongoing investments in data networking capacity by telcos, hyperscalers and large enterprises remain unchanged, despite the short-term impacts of things like Covid-19, supply chain issues, macroeconomics and global affairs. "With strong momentum across our business, supported by robust fundamental drivers and visibility provided by our backlog, we remain confident in our ability to continue to take market share," he noted. Ciena, one of the companies battling to be regarded as a terabit optical transport leader, saw its share price rise by 4% to $51.05 in Monday trading on the New York Stock Exchange.
A new research paper on the security implications of quantum computing and its potential impact on communications service providers (CSPs) shows that the tremendous speed of quantum computers will enable them very quickly to break even the most powerful current cryptography, including the all-important security algorithms and configurations applied by network operators and telcos the world over. Quantum computers would enable malign actors to surveil, manipulate and steal massive amounts of sensitive and secret data. The new report, Implications of Entropy on Symmetric Key Encryption Resilience to Quantum, is from the Alliance for Telecommunications Industry Solutions (ATIS), a Washington DC-based industry body that develops technical and operational specifications and solutions for the ICT industry. It has 160 member companies and is accredited by the American National Standards Institute (ANSI). The thesis of the report is that the notion of endeavouring to improve the strength of symmetric key cryptography against a quantum computer attack simply by increasing the encryption key length from the current security AES (Advanced Encryption Standard) of 128 bits to 256 bits would not be enough to protect CSP systems and data. Symmetric-key algorithms use the same cryptographic keys for both the encryption of plaintext and the decryption of ciphertext. The keys can be identical or may be relatively transformational. In symmetric key encryption, both the transmitting and receiving parties have access to the same secret key, an obvious drawback: But symmetric-key encryption algorithms work well for bulk encryption, hence their use in telecom systems. In 1996, the Indian computer scientist, Lov Grover, posited an algorithm that could use a brute-force attack on a 128-bit symmetric cryptographic key in about 264 iterations (which equates to more than 18 quintillion processes – a quintillion is a billion billion), or a 256-bit key in roughly 2128 iterations (a number so immense it runs to 78 digits). Grover's algorithm has been cited by others as evidence that the doubling of symmetric key lengths could protect systems and data against future quantum attacks for at least the next 15 years. The new ATIS study, which was produced with the collaboration of both industry and academia, shows this may not be the case. In a world where quantum computing will exist, there must be absolute, verifiable certainty that the cryptographic secret key generation comes from what is referred to as a "good" source of entropy, that is to say sufficient to produce genuinely random numbers able to protect data while it is either in storage or in transit. The higher the quality of random number generation (RNG), the greater the quality of random keys produced, and thus the higher the security value of the key. If it is based on 256 bits, the secret key must be truly random across 256 bits. Susan Miller, the CEO and president of ATIS, noted: "Widespread application of quantum computing will not take place for up to 10 years in the future; however, the security implications will be far reaching. ATIS has offered insight into the threats that quantum computing introduces and builds a case for why now is the time to start preparing to make communications services systems quantum safe." It's also worth noting that the GSMA has also recently published a document on this topic, the Post Quantum Telco Network Impact Assessment Whitepaper, about which you can find out more here.
Verizon, the giant US telco, has revamped its top team with immediate effect in a move that signals another upheaval at the operator's enterprise-focused division, Verizon Business. Sowmyanarayan Sampath, who is currently CEO of Verizon Business, has been appointed executive vice president and CEO of Verizon Consumer Group (VCG), a role that was vacated by Manon Brouillette late last year. Sampath only took over as the head of Verizon Business in July 2022. Kyle Malady, who is currently head of global networks and technology, takes over as head of Verizon Business. Joe Russo, currently chief network officer, takes over as head of global networks and technology. "One of our strengths at Verizon is the depth of our leadership and the breadth of skills they bring to the table. Sampath, Kyle and Joe are long-time Verizon veterans. I am confident these leaders will best position Verizon for the new era of customer growth," noted Verizon CEO Hans Vestberg. "These transitions will begin immediately and all will report directly to me," he added. In addition, the operator announced that CFO Matt Ellis is to leave the company on 1 May. Read more.
Major South Korean telco KT is collaborating with the US chip giant Intel to demonstrate, promote and introduce the next generation of the Wi-Fi standard, Wi-Fi 7. The two companies signed a memorandum of understanding (MoU) last week in Barcelona during the Mobile World Congress extravaganza. The new standard is not yet complete but it is expected to be finalised either later this year or early in 2024. Wi-Fi 7 will be much faster, will support more connections and will be able to provide low-latency connectivity that is more reliable than is possible with Wi-Fi 6. The maximum speed of Wi-Fi 6 is a quite impressive 9.6 Gbit/s but Wi-Fi 7 knocks that into a cocked hat with a maximum sustainable speed of 46 Gbit/s. Such a speed will vastly improve the delivery of high-definition video content and cloud gaming capabilities, which will greatly boost VR and AR platforms and apps that need the tricky combination of high throughput and low latency. It will also benefit the videoconferencing sector. What's more, such transfer speeds could eventually render obsolete the tried, tested and popular Ethernet cables that run like spaghetti through offices and home networks. In Barcelona, KT and Intel demonstrated a prototype GIGA WiFi Premium 7 router connected to a laptop loaded with Intel's Wi-Fi 7 product. The plan now is to run a sequence of interoperability tests and stabilise the performance of the experimental technologies whose strong suit, in addition to impressive speed, is its 'multilink' ability to merge multiple Wi-Fi frequencies in different Wi-Fi environments. In 2020, in the US, Wi-Fi and Wi-Fi equipment makers got an enormous boost when the regulator, the Federal Communications Commission (FCC), allocated all of the 6GHz band to the technology. Unlicensed 6GHz spectrum will be vital to Wi-Fi 7 because manufacturers will be able to add a fluctuating number of channels to fit the spectrum available to them in different countries.
Indian giant telco Bharti Airtel has made its "largest ever" launch of 5G services in 125 cities, meaning the mobile technology now reaches more than 265 cities in total. "5G has revolutionised the world of internet, ushering [in a] new era of connectivity and communications that will prove to be a game-changer for the country," commented Randeep Sekhon, CTO of Bharti Airtel. Following this launch, the company plans to continue its rapid expansion and it claimed that its 5G deployment is "on track" to cover all towns and "key rural areas" in India by March 2024. See more.
Huawei looks like it might have abandoned its plan to build a £1bn research and development (R&D) centre in Cambridge, UK, according to a report in UK newspaper The Telegraph. The Chinese vendor first announced its plan to build the centre in June 2020, having acquired the land needed for the site, but even at the time the tide was turning in the UK against the company, and TelecomTV questioned whether the centre might ever be built. Since then, of course, Huawei has found itself increasingly ostracised in the UK and has been scaling back its European operations – see News brief: Huawei "retrenching" in Europe.
No room for Tomb at Zoom… The video conferencing company Zoom prospered mightily during the Covid-19 pandemic and went on a hiring spree. Over the course of less than two years, the company tripled its headcount to more than 8,500 employees as the service became so popular that more than 300 million people a day were (seemingly permanently) locked in virtual meetings facilitated by the Zoom's cloud-based software. The company's profits soared and its share price shot up by 400%. However, once the global vaccine programmes kicked in and the virus was tamed, Zoom's popularity faded and profitability declined. Zoom's share price is 87% lower than it was at the height of the pandemic and is currently trading at $70.81, giving the company a market value of $20.8bn. Last month, 15% of 'Zoomies', that's 1,300 people, were made redundant in a cost-saving exercise. (The company routinely refers to its staff as Zoomies. What employees think of being collectively lumped together as if they are members of a cult rather than employees with individual identities is not known. Still, they will have been cheered by the boss man's sign-off to their redundancy notices: "I am grateful for your imprint on Zoom's legacy." They may well wish to leave an imprint elsewhere.) In a new development Greg Tomb, Zoom's president, has been summarily axed, seemingly for nothing. Well, not actually nothing – he'll get a big pay-off (see below) – but apparently his ousting was for no reason other than the company's founder and CEO, the Chinese-American billionaire businessman Eric Yuan, decided it was time for Tomb to depart after just 9 months in the job. Zoom's share price fell by 2% after the company's COO, Aparna Bawa, signed the required regulatory filing with the US Securities and Exchange Commission (SEC) informing it that the president had been rusticated, "effective immediately." From boom to Tomb, you might say. The filing also acknowledged that the now ex-president will get severance benefits in accordance with his employment contract as he had been "terminated without cause". And so a new phrase enters the world's dictionary of business-speak: "Without cause, but with benefits". Tomb will get his annual base salary of US$400,000, plus a bonus of 8%. He will also get $45m in share options that will vest over the next four years. So that's $10m and more per annum between now and 2027. Not bad for three-quarters of a year's work. In a statement, Zoom said it will not seek to replace Tomb: Doom and gloom loom and there's just no room. When Tomb was hired, Eric Yuan commented, "Greg is a highly respected technology industry leader [ex-Google] and has deep experience in helping to scale companies at critical junctures." Now he says, "We didn't take as much time as we should have to thoroughly analyse our teams or assess if we were growing sustainably, toward the highest priorities." Apparently one such priority is to diversify via the introduction and integration of a Zoom chatbot: They're all the rage, you know.
- The staff, TelecomTV
Email Newsletters
Stay up to date with the latest industry developments: sign up to receive TelecomTV's top news and videos plus exclusive subscriber-only content direct to your inbox – including our daily news briefing and weekly wrap.