What's up with… Telecom Italia, Bharti Airtel, Zoom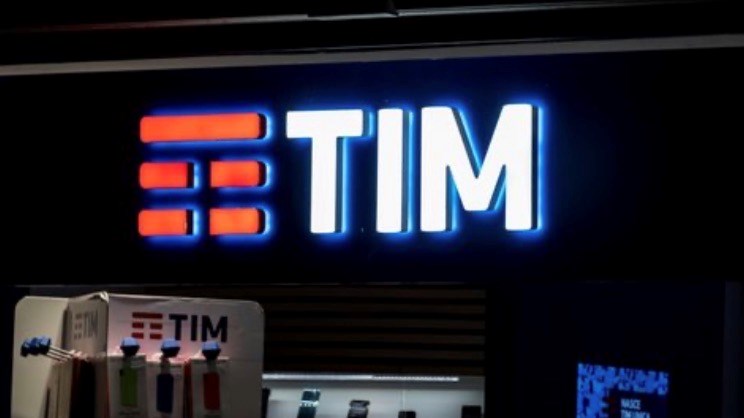 Bidders line up for Telecom Italia (TIM)'s NetCo unit
Bharti Airtel swoops on India's enterprise cloud market
Zoom is cutting 1,300 jobs
In today's industry news roundup: There could be a bidding war for Telecom Italia's NetCo unit; India's Bharti Airtel teams up for an enterprise cloud solutions push; Zoom is the latest tech giant to offload hundreds of staff; and more.
Italy's state lender CDP (Cassa Depositi e Prestiti) and investment fund giant Macquarie are jointly preparing a bid for Telecom Italia (TIM)'s NetCo fixed network division worth about €20bn, reports Reuters, a move that would pitch the partners into a bidding war with private equity giant KKR, which submitted a non-binding offer for NetCo last week. A bid from CDP is not entirely unexpected as the Italian government has stated on numerous occasions that it would like TIM's assets to be publicly owned; Macquarie's involvement makes sense, as it co-owns Italy's other major wholesale fixed access network operator Open Fiber with CDP and there have long been plans for Open Fiber to be merged with TIM's access network assets. The Reuters report, which cites details from Italian newspaper Il Messaggero, suggests both CDP/Macquarie and KKR have valued NetCo at about €20bn. Key to any such bids, though, will be the support of Vivendi, the French media and communications giant that is TIM's single largest shareholder.
India-based telco Bharti Airtel has struck a partnership with cloud computing company Vultr to offer cloud solutions to domestic enterprises. As part of the deal, the operator will provide Vultr's "extensive" suite of cloud solutions, including its cloud graphic processing unit (GPU) and fractionalised GPU for "advanced workloads" using artificial intelligence (AI), machine learning (ML), high-performance computing (HPC), analytics, visual computing and gaming use cases. The cloud technologies will be hosted in Bharti Airtel's datacentres in India and will help businesses scale their digital operations globally and gain "cost-performance advantage to build, test and run demanding cloud workloads," according to the company. "This partnership will help us to deliver complex cloud solutions at competitive costs which, when combined with our legacy network strength and connectivity, offers an attractive proposition to our enterprise customers," noted Ganesh Lakshminarayanan, CEO of enterprise business at Bharti Airtel. Read more.
Zoom has joined the depressingly long list of technology companies that are laying off a significant number of employees. The online multimedia communications services company, which became a critical platform for enterprise and consumer users during the Covid-19 lockdowns and has grown enormously over the past three years, has announced a restructuring plan that will see 15% of the company's workforce, about 1,300 staff, lose their jobs. In a letter to employees, founder and CEO Eric Yuan said the company had hired staff rapidly as the world's working patterns changed but that in doing so Zoom made mistakes. "We didn't take as much time as we should have to thoroughly analyse our teams or assess if we were growing sustainably, toward the highest priorities. As the world transitions to life post-pandemic, we are seeing that people and businesses continue to rely on Zoom. But the uncertainty of the global economy, and its effect on our customers, means we need to take a hard – yet important – look inward to reset ourselves so we can weather the economic environment, deliver for our customers and achieve Zoom's long-term vision. As the CEO and founder of Zoom, I am accountable for these mistakes and the actions we take today," added Yuan, who is taking a 98% pay cut this financial year to $10,000 and foregoing his annual bonus. That's very noble, but won't help those who are losing their jobs. In the nine months to the end of October last year, Zoom generated revenues of $3.28bn and a net profit of $207.8m.
Saratoga, California-based Aira Technologies claims it has developed an xApp – a software module that will run on a real-time RAN intelligent controller (RIC) platform – that "utilises cutting-edge proprietary machine learning algorithms to dramatically improve channel estimation, prediction and beam management, delivering significant throughput enhancement." Not only that, in a press release issued on Wednesday, it said its xApp conforms to the requirements specified by the RAN Intelligence & Automation (RIA) subgroup of the Telecom Infra Project (TIP) Open RAN 5G NR Project Group, which is led by Vodafone, BT and T-Mobile US. With Cohere Technologies currently making waves with its universal spectrum multiplier (USM) xApp that is designed to improve the performance and capacity of Open RAN and even existing legacy radio access networks, it looks like 2023 might be a breakthrough year for innovative RAN functions from small independent vendors, something that Open RAN supporters have always touted as a benefit of having an open architecture.
SK Telecom (SKT) recorded growth in all business areas for full-year 2022. Its consolidated revenue was up 3.3% year on year to 17.3tn Korean won (KRW) ($13.7bn), driven by gains in its broadband unit revenue (up 2.6%), increased 5G subscriptions, which now stand at 13.39 million (representing 58% of its total mobile subscriber base), a rise in pay-TV users to 932 million, a 2% increase in mobile service revenue to KRW10.5tn ($8.3bn) and a 12.5% year-on-year growth in Enterprise revenue to KRW1.5tn ($1.2bn), boosted by gains in datacentre and cloud operations. Its metaverse platform, ifland, has been gaining traction since its global launch, with more than 10% of its monthly active users now coming from overseas markets. The company's full-year net profit, however, declined by 60.8% to KRW948bn ($753m) due to exclusion of equity gains from semiconductor business SK Hynix. Looking ahead, SKT plans to keep pushing its transformation into an AI company. "This year, based on our strong performance, we will make a leap as an AI company and achieve greater shareholder value," commented Kim Jin-won, CFO of SKT. Find out more.
Operator giants around the world have been providing support to those affected by the devastating earthquake that hit Turkey and Syria earlier this week. After a similar announcement by T-Mobile US, Germany-based Deutsche Telekom, US operators AT&T and Verizon, Philippine operator Globe and UK telco Virgin Media O2 were among the companies unveiling various concessions, ranging from waiving fees for phone calls made to the two countries, free text messages and mobile data, to temporarily halting international roaming charges.
- The staff, TelecomTV
Email Newsletters
Sign up to receive TelecomTV's top news and videos, plus exclusive subscriber-only content direct to your inbox.