What's up with… AT&T, BT and Juniper, sustainable supply chains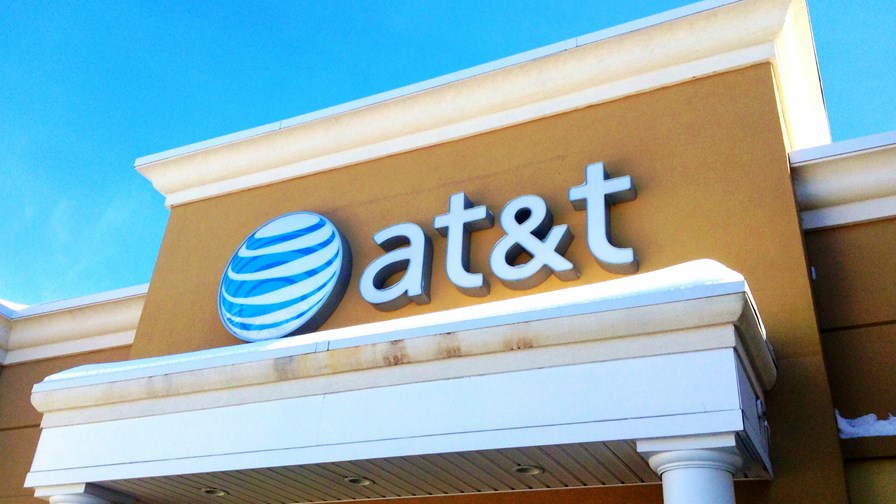 AT&T wades into murky waters over cable accusations
Juniper Networks boasts of its key role in BT's Network Cloud
Japanese telcos want vendor pledges on sustainability
In today's industry news roundup: AT&T uses Lake Tahoe legal case to lash out at The Wall Street Journal's recent reporting about toxic lead-coated cables; Juniper Networks cements its role in BT's Network Cloud; NTT, KDDI and SoftBank put pressure on the vendor community to enable a sustainable supply chain; and much more!
AT&T is getting dragged into murkier and murkier waters as its deals with the fallout from The Wall Street Journal's articles about allegedly toxic lead-covered telecom network cables, reports that are having a severe impact on the share prices and, therefore, valuations of a number of major US network operators (as reported earlier this week). AT&T had previously discussed the potential removal of some of its legacy lead-coated cables from Lake Tahoe to resolve a legal dispute but claims no final agreement about removal or a deadline to do so was agreed: Now the telco says, in a document filed with the district court of eastern California, that the most "responsible course of action" is to leave the cables where they are "while working cooperatively with regulators and other stakeholders on an appropriate risk assessment." AT&T also used that court document to slam The Wall Street Journal's reporting as "inaccurate" and "sensational" (not in a good way…) and it's keen for people to read these documents as it has published a link to them on its website. You can read more about the Lake Tahoe affair and AT&T's defence of its position in this Reuters article.
Juniper Networks has long been a trusted vendor supplier and partner to the UK's national operator, BT, and that much has been confirmed by an announcement of just how embedded the vendor is in BT's all-important Network Cloud platform, its national private cloud architecture that, on a daily basis, supports the management and provision of multiple consumer and business services and has been instrumental in the delivery of BT Sport services (now, as of this week, rebranded as TNT Sports). That Juniper was a key partner in the development of Network Cloud has been known since 2019, and just how many parts of the vendor's portfolio are underpinning that cloud architecture (software-defined networking software, QFX datacentre switches, virtual routers and firewalls) – was revealed today in a Juniper Networks announcement. It might seem from this announcement (not intentionally) that BT's cloud platform is all about Juniper's technology – far from it, and that's good for Juniper, because multivendor is where it's at for the telco cloud, don't forget! What this shows is that Juniper's technology is capable of underpinning, supporting and securing applications from multiple other technology suppliers, from critical mobile core stacks provided by Ericsson, Nokia and Oracle to content delivery network (CDN) capabilities from Qwilt. And that's important – telcos, such as BT, have now moved away from the challenging monolithic technology silos of multiple networks and IT stacks for each service and are actually running horizontal cloud-native platforms that support multiple services. This line from the Juniper announcement sums up an important aspect of that shift: "Moving from dedicated compute platforms for each application to a shared infrastructure conserves and optimises resources leading to better resource utilisation and significantly lower environmental impact." So it's cheaper to run and it's greener – those are two very important boxes that all telcos are looking to tick these days.
​​The top-three telcos in Japan – NTT, KDDI and SoftBank – have beefed up their efforts to achieve "a sustainable supply chain" in the telecoms industry. After joint discussions, they have standardised a self-assessment questionnaire (SAQ) on sustainability that they will use in their supplier engagement activities. The SAQ (which will cover an in-house evaluation survey) will focus on assessing how the telcos' suppliers make efforts focused on the environment, human rights and labour, health and safety, fair trade and ethics, quality and safety, and information security. The trio also pledged to continue working together on activities related to supply chain sustainability. You can find out more from SoftBank's statement available here (in Japanese).
Broadcom's planned US$61bn acquisition of VMmare has been given yet another regulatory thumbs up, this time from the UK's Competition and Markets Authority (CMA), which today announced provisional clearance for the deal. This follows hot on the heels of conditional approval from the European Commission, which was announced on 12 July. The CMA had initially identified concerns with the acquisition (which is valued at $69bn – comprising the purchase price of $61bn and the assumption of $8bn of debts) and referred the deal to a Phase 2 inquiry. But "after examining the evidence gathered from Broadcom, VMware and other interested parties, an independent CMA panel has provisionally found the deal would not substantially reduce competition in the supply of server hardware components in the UK," the CMA announced. And plenty of "evidence" was supplied – Broadcom and VMware alone shared 250,000 internal documents with the panel (which must have made for riveting reading…). The CMA added: "The panel explored concerns that the deal could harm the ability of Broadcom's rivals to compete if the merged company were to make their products work less well (or not at all) with VMware's server virtualisation software. However, it has provisionally found that the potential financial benefit to Broadcom and VMware of making rival products work less well with VMware's software would not outweigh the potential financial cost in terms of lost business. The panel also considered whether the deal could harm innovation. The panel looked at whether Broadcom's rivals need to share commercially sensitive information with VMware to ensure their hardware and VMware's software work together in computer servers, and whether there could be concerns about Broadcom potentially having access to such information following the deal. The panel found the deal would be unlikely to harm innovation, in particular since information about new product adaptations only needs to be shared with VMware at a stage when it is too late to be of commercial benefit to Broadcom." The CMA will now accept any responses to its decision up to 9 August, and plans to publish its final report by 12 September.
Germany's 5G newcomer 1&1, which is building out a greenfield Open RAN-based network, has seen off a legal challenge by the country's national operator Deutsche Telekom, which had taken its new rival to the German courts over multiple 1&1 marketing slogans, including 1&1's claim to be constructing "The most modern 5G network in Europe". Boasting about the legal victory, Ralph Dommermuth, CEO of 1&1, noted: "Our goal is clear. With the 1&1 Open RAN we are making a difference in German mobile communications. As an innovation leader, we rely on a completely new technology – fully virtualised, with open interfaces and independent of the dominant network suppliers." The network is being built, and will be run by, Rakuten Symphony, the network technology division of Japanese operator Rakuten Mobile. "With the launch of our first service, we have shown that Open RAN technology is fully functional," added the CEO, referring to the launch of some initial 5G fixed wireless access services. "I also see the ongoing efforts by Telekom and the established network operators as a whole to keep us out of the game as the fourth provider… as confirmation that we are on the right track," added Dommermuth in this announcement (in German). The CEO has little else to be cheery about right now: 1&1's network rollout has been hampered by mobile tower deployment delays, with prime partner Vantage Towers identified as the rollout laggard. Vantage Towers is controlled by Vodafone, another of 1&1's rivals in Germany, hence the reference by Dommermuth to ongoing efforts by the mobile network establishment.
As previously reported, some telcos are throwing themselves wholeheartedly into the metaverse and associated Web3 (blockchain, token-based economics) sector: South Korea's SK Telecom, which is keen to evolve into an AI company, is at the vanguard of telco metaverse developments with its ifland platform, while Japan's NTT Docomo recently unveiled a host of blockchain-focused partnerships through its NTT Digital subsidiary. Telefónica is also in this group and has long been exploring the potential of metaverse services and Web3 developments, and even has a chief metaverse officer, Yaiza Rubio. As part of its ongoing Web3 efforts, Telefónica has developed its own NFT Marketplace, where it enables consumers to buy NFT (non-fungible token) assets, such as digital art, and it has just added a range of art and gaming assets to that marketplace, including some digital versions of Van Gogh artwork. What's interesting here is that Telefónica is doing this, not so much what it is making available – it is gaining experience in the way people may (or may not!) embrace digital products and use cryptocurrency to purchase NFTs. If nothing else it will learn about the potential and operational aspects of using blockchain networks to enable secure and authenticated transactions. Read more.
- The staff, TelecomTV