Only tower delays are holding up German Open RAN rollout - Rakuten exec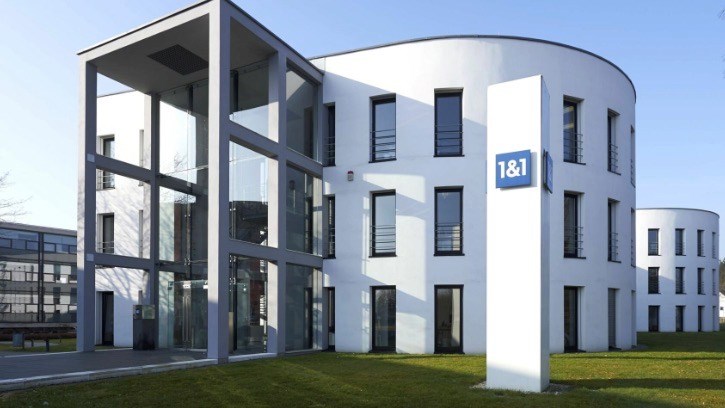 Rakuten Symphony is building a greenfield Open RAN network in Germany for 1&1
The rollout has been beset with passive network issues
Symphony's chief business officer says everything else is in place and ready to rock
Legal challenges are also weighing on 1&1's efforts
The ongoing problem with tower sites is the only major issue holding back the rollout of the greenfield Open RAN-based mobile network being built for 5G newcomer 1&1 by Rakuten Symphony, the network technology division of Japanese operator Rakuten Mobile.
Rakuten Symphony was awarded the multibillion-euros contract to plan, build and run 1&1's greenfield mobile network in 2021, and has been working to get everything in place since. But the rollout has been severely hampered by one of the major network construction partners, Vodafone-owned Vantage Towers, which is one of three tower site specialists contracted by 1&1 to build out sites (the other two are American Tower and GfTD): Vantage was handed by far the largest deal of the three towers firms.
The problems with Vantage, which emerged last year, have been documented and reported, with 1&1 going as far as to make a formal complaint in February this year to the Federal Cartel Office that Vantage and its parent company are sabotaging its plans. According to 1&1, it is facing "obstacles to the rollout of its 5G mobile network resulting from actions by Vodafone." The full complaint can be read here.
With 1&1 having only three antenna sites up and running at the end of 2022, instead of the planned 1,000, it has led to speculation that the whole network build is so disastrous that the German company, which has been a mobile virtual network operator (MVNO) for years and is an established broadband and business service provider with its own network of datacentres, might even abandon its mobile network and service plans.
But when asked this week about the status of the 1&1 rollout, Rakuten Symphony chief business officer Rabih Dabboussi pointed out that, "the towers issue is the main issue. There's been a lot of noise recently," but he added that the network core, IP multimedia subsystem (IMS) and the radio access network (RAN) technology is all installed and ready, and was used to showcase the initial fixed wireless access (FWA) services in two locations at the end of 2022: Dabboussi said he was in Frankfurt late last year to check out the FWA service and got an almost 1.2 Gbit/s downlink from a receiver on the roof of a Holiday Inn hotel in the city (in sub-zero temperatures).
"All of the central, regional and edge datacentres are all progressing to plan – the only area that is behind schedule is the [tower] site development and acquisition," added the Rakuten executive, who was speaking during a media and analyst briefing session following the launch of the Rakuten Symphony UK Open RAN test lab in Weybridge, just south-west of London – see Rakuten launches UK Open RAN test lab.
That's as maybe, but it's not going to help Open RAN supporters in Europe, where many operators appear to be waiting for others to prove that the open, disaggregated, multi-vendor approach to building out a radio access network offers tangible benefits. The sooner the 1&1 network is up and running with mobile 5G and 4G services, the sooner others will be able to judge how a national deployment, rather than small trial rollouts, operates, and 1&1 noted when it filed the complaint to the Federal Cartel Office that the Vantage/Vodafone actions, which include further delays on tower site provisioning, now mean its already delayed plans to launch mobile services might be pushed out further.
The German operator noted last month that it is "doing everything possible to construct its new mobile network as quickly as possible. The renewed delay in the provision of antenna sites by Vantage Towers may have an impact on the launch of mobile services on the 1&1 network planned for Q3 2023, in particular because the technical certification processes required for this partly presuppose a certain minimum number of antenna sites. 1&1 is reviewing the schedule for the further network rollout."
1&1 faces further challenges from the incumbent operators – Deutsche Telekom, O2 Deutschland (Telefónica) and Vodafone Deutschland – with which it will compete when its mobile services are launched. It claims the trio is trying to persuade Germany's Federal Network Agency to abandon any plans it might have for a low-band spectrum auction and so not make it available in the near-term to 1&1.
It also recently boasted that it defeated Deutsche Telekom (DT) in a court case, when the Regional Court of Koblenz dismissed efforts by DT to ban 1&1 from advertising its 5G network (though it did admit the court also ruled that 1&1 needs to "clarify details on network coverage", which currently are almost non-existent).
One way or another, 1&1 and Rakuten Symphony's path to a full national 5G service launch in Germany is not going to be a smooth one.
- Ray Le Maistre, Editorial Director, TelecomTV
Email Newsletters
Sign up to receive TelecomTV's top news and videos, plus exclusive subscriber-only content direct to your inbox.