What's up with… Li-Fi, Broadcom and VMware, A1 Group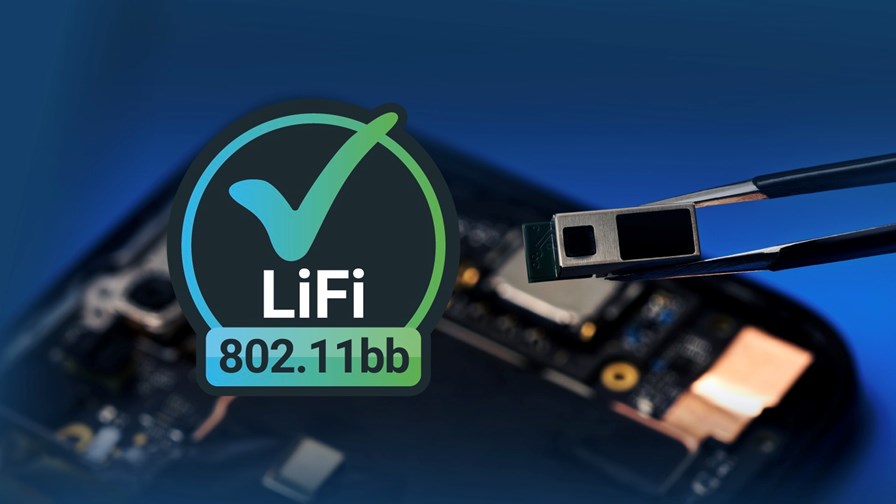 Li-Fi is ready to light up the broadband sector
EC clears Broadcom's planned acquisition of VMware
Everything's up at the A1 Group
In today's industry news roundup: New industry standards shed light on indoor wireless connectivity; Broadcom makes concessions to get European approval for the purchase of VMware; A1 Group (Telekom Austria et al) sees its sales, subs and costs go up in the first half of 2023; and much more!
It's been a while coming, but Li-Fi, the wireless technology that uses light rather than radio frequencies to transmit data, is finally ready for worldwide adoption. The technology finally has a standard – IEEE 802.11bb, ratified in June – that will act as a "globally recognised framework for deployment of Li-Fi technology" and enable "accelerated adoption and interoperability not only between Li-Fi vendors but also with Wi-Fi technologies," according to pureLiFi, an Edinburgh, UK-based company that has been at the forefront of Li-Fi developments and the development of the 802.11bb standard (check out this coverage of the company's efforts from 2018). "The release of the IEEE 802.11bb standard is a significant moment for the wireless communications industry," stated pureLiFi's VP of standardisation, Nikola Serafimovski, who chaired the 802.1bb task group that developed the standard. "Through the activity of the 802.11bb task group, LiFi attracted interest from some of the biggest industry players ranging from semiconductor companies to leading mobile phone manufacturers. We worked with these key stakeholders to create a standard that will provide what the industry needs to adopt Li-Fi at scale," he added. Richard Webb, director of network infrastructure at industry analyst firm CCS Insight, noted: "The IEEE 802.11bb standard is an important milestone for Li-Fi technology placing Li-Fi as a complementary and integrated technology alongside the highly successful Wi-Fi standard. This opens-up exciting new opportunities for Li-Fi to work seamlessly with Wi-Fi and make communications better in a range of applications, from high-speed, secure internet access in the home and office to expanding next-generation experiences to wider markets, such as XR and spatial computing." Read more.
The European Commission (EC) has given conditional approval to the acquisition of VMware by Broadcom, meaning Broadcom has now overcome a significant hurdle as it seeks to close the US$61bn takeover deal that was first announced in May 2022. The commission, which has undertaken an in-depth investigation into the proposed deal, had raised concerns that Broadcom could restrict competition in the fibre channel host-bus adapter (FC HBA) market by having "the ability and incentive to foreclose Marvell, the only rival on the market for the supply of FC HBAs, by restricting or degrading the interoperability between VMware's server virtualisation software and Marvell's hardware. This would hamper Marvell's ability to compete in a market where Broadcom is dominant, or at least holds a very strong position, ultimately leading to higher prices, lower quality and less innovation for business customers." Broadcom has agreed to provide "comprehensive access and interoperability commitments to Marvell and to any potential future entrant" by guaranteeing access to the "interoperability application programming interfaces as well as to the materials, tools and technical support necessary for the development and certification of third-party FC HBAs. It also committed to ensuring (i) their interoperability with VMware's server virtualisation software; and (ii) third parties' access to this information at the same time as Broadcom." It also guaranteed "access to the source code for all of Broadcom's current and future FC HBA drivers through an irrevocable open-source licence. This would allow Marvell and any potential entrant to ensure interoperability with VMware's server virtualisation software and allow them to reuse and modify Broadcom's drivers for its own use." In addition, Broadcom "committed to implementing an organisational separation between the team working on Broadcom's FC HBAs and the team in charge of third-party certification and technical support. It also committed to ensuring protection of confidential information of Marvell and any potential entrant obtained in the context of the interoperability and certification processes." The commission "carefully investigated the effectiveness of the remedies, collecting views from Marvell as well as server manufacturers, which are the main direct customers of FC HBAs. In view of the positive feedback from market participants, the commission concluded that the proposed acquisition, as modified by the commitments, would no longer raise competition concerns and would maintain competition on the market for FC HBAs." For further details and background on the commission's decision, see this announcement. The EC approval is not the final hurdle for Broadcom, but is a major one – the company noted in this press release that it "looks forward to continuing to work constructively with regulators around the world," and that it expects the transaction will close in its fiscal year 2023, which ends in late October.
Expect the 'we sold more stuff but our costs went up too' trend to be a prominent one during the coming weeks as various network operators publish their latest earnings reports… The A1 Group, which comprises Telekom Austria plus a number of operations in eastern European countries (Bulgaria, Belarus, Croatia, Serbia, Slovenia and North Macedonia), has reported a year-on-year increase in revenues of 7.6% to €2.56bn for the first six months of 2023, driven by what it describes as "value-protecting pricing measures" (basically, it increased its prices). It also increased its mobile customer base to 24.5 million by the end of June, up from 23.3 million a year earlier. But in these inflationary days, the telco's costs also went up, so its earnings before interest and tax (EBIT) were up to a lesser degree, by 5.4% to €436m. And then, because it had to shell out for a new mobile licence in Croatia, its capex shot up significantly, so its cashflow for the first half of the year dropped dramatically, by 67%, to €123m. But, in this day and age, to be generating profits from telecom services while still investing in networks and licences is pretty good going! The A1 Group also reiterated its plan to list its recently-formed radio tower company, EuroTeleSites AG, on the Vienna Stock Exchange in the autumn.
Not all operators will conform to the trend, of course… Mexican operator América Móvil reportedly booked a staggering net profit year-on-year spike of 89.1% in the second quarter of 2023, driven by foreign exchange gains. Its net profit amounted to 25.87bn Mexican pesos (around US$1.5bn) in the period, surpassing an estimation by Refinitiv of 22.61bn pesos (US$1.3bn), according to Reuters. However, its revenue was down 4.6% to 202.53bn pesos (US$11.9bn), falling short of Refinitiv's estimation of 204.42bn pesos. The company also added 1.5 million post-paid customers in the second quarter, driven by an increase in subscribers in Brazil. It made gains in its domestic market too, adding 262,000 wireless subscribers in the period. Its earnings before interest taxes, depreciation and amortisation (EBITDA) declined 3.8% to 78.7bn pesos. See more.
Will the major US telcos pay the price for allegedly ignoring the potential health hazard caused by toxic legacy lead-coated cables? The prospect of legal action and payouts grows by the day as The Wall Street Journal continues its coverage of the topic, with its latest article (subscription required) suggesting the operators knew all about the cables and chose to do nothing about them.
The French government has launched its €65m Networks of the Future research project that will be managed jointly by the Atomic Energy Commission (CEA), the National Center for Scientific Research (CNRS) and the Institut Mines Télécom (IMT). As part of the project, the IMT has been tasked with developing a France 6G programme that aims to "strengthen the vitality and visibility of the French industrial, academic and institutional ecosystem" to ensure it is involved in "future 6G standardisation" and that "French environmental and societal values ​​are respected". For more, see this announcement (in French).
It's tough out there for the telecom vendor community right now, so it's always nice to highlight a success story: French optical systems vendor Ekinops might not be the biggest company in the world but it has reported a 12% year-on-year increase in first-half revenues to €71m, driven by "the success of WDM solutions and the appeal of OTN technology both in the US and Europe." The company says it is still on track for full year sales growth of more than 12% and an earnings before interest, tax, depreciation and amortisation (EBITDA) margin of between 15% and 19%. Read more.
- The staff, TelecomTV