Indian regulator unfriends Facebook's Free Basics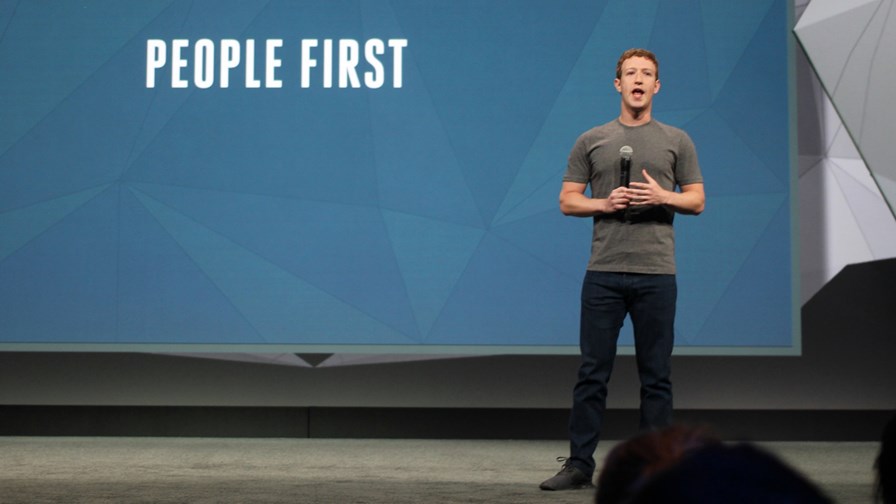 TRAI rules against discriminatory tariffs for data services
Reduced tariffs only allowed during times of emergency
"Overwhelming number of responses" to its public consultation
Budget-busting fine of $735 per day imposed
Who said money could buy you everything? It can't buy India's telecoms regulator, which has stood firm against the media onslaught of Facebook and its CEO Mark Zuckerberg and said a firm "no" to zero-rated mobile services. Good news for those who support non-discriminatory access to the Internet; bad news for those building businesses off it – i.e. Facebook's Internet.org service, and specifically its Free Basics product.
The Telecom Regulatory Authority of India (TRAI) yesterday published an official notification prohibiting differential pricing tariffs for internet services in the country, following the results of a public consultation it issued back in December. It said it had received an "overwhelming number of detailed and well reasoned responses" to this document. As a result, it has ruled as follows:
No service provider shall offer or charge discriminatory tariffs for data services on the basis of content
No service provider shall enter into any arrangement, agreement or contract, by whatever name called, with any person, natural or legal, that has the effect of discriminatory tariffs for data services being offered or charged by the service provider for the purpose of evading the prohibition in this regulation
Reduced tariff for accessing or providing emergency services, or at times of public emergency has been permitted.
Financial disincentives for contravention of the regulation have also been specified.
Service providers have six months to comply with the new rules, and if they chose to ignore them, they will be fined Rs 50,000 a day (a rather modest $735) up to a total of $73,500. TRAI added that it may review the regulations in two years' time. Incidentally, in 2015 Facebook reported a net profit of $3.688bn; in other words, it would take Facebook just over six seconds to make sufficient profit to cover one day's fine...
"Our goal with Free Basics is to bring more people online with an open, non-exclusive and free platform," a Facebook spokesperson reportedly said in a statement. "While disappointed with the outcome, we will continue our efforts to eliminate barriers and give the unconnected an easier path to the internet and the opportunities it brings."
"COAI had approached the regulator with the reasons to allow price differentiation as the move would have taken us closer to connecting the one billion unconnected citizens of India," said Rajan Mathews, Director General of the Cellular Operators Association of India (COAI). "By opting to turn away from this opportunity, TRAI has ignored all the benefits of price differentiation that we had submitted as a part of the industry's response to its consulting paper, including improving economic efficiency, increase in broadband penetration, reduction in customer costs and provision of essential services among other things."
Facebook wasn't the first to target zero-rated services in India. Local telco Airtel launched its Airtel Zero product in April 2015, but it received a less than positive reception. Facebook joined the game in August through a partnership with Reliance Communications, but had to suspend the service following an intervention by TRAI in December.
And let's not get caught up in the whole "net neutrality" terminology here – there is far more to service delivery than merely the pricing or indeed any alleged service provider throttling (we would direct you to the wise words of Martin Geddes on this thorny subject) – but it is a significant move by the regulator.
Finally, there's a rather interesting and detailed academic research paper from Amba Kak of the Oxford Internet Institute (actually her MSc Dissertation paper) on zero rating in India. In her conclusions, she states:
"Newer, low-income users prefer an open, unlimited internet. This puts into question the idea that for newer users social media is all they want from the internet. Critically, this preference is strong enough for most to have rejected zero-rated plans in favour of all-access plans – even when the latter are more costly or for shorter duration."
Mark Zuckerberg is scheduled to keynote at the MWC event later this month, when we should expect to hear a robust reaction to the TRAI decision. "Who can be against us," he asked in January. Well young man, TRAI for one.
Email Newsletters
Stay up to date with the latest industry developments: sign up to receive TelecomTV's top news and videos plus exclusive subscriber-only content direct to your inbox – including our daily news briefing and weekly wrap.