Is it a bird? Is it a plane? No, it's Gigabit LTE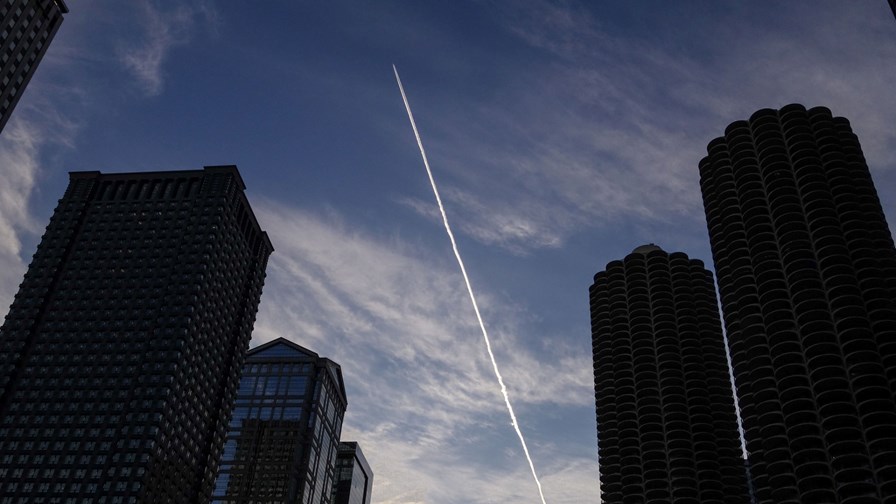 Verizon, Ericsson and Qualcomm set "industry first" LTE speed record
Lab trials reach 1.07Gbit/s using three 20MHz FDD carriers
12 simultaneous LTE streams enabled a 20 per cent increase in peak data rates
Claim new levels of spectral efficiency for commercial networks and devices
Whilst we might all be getting over excited about the prospect of 5G launching to a largely unsuspecting world in a few years' time, there's still plenty of gas in the tank for 4G LTE. Specifically, the apparent global desire to push LTE download speeds to around 1Gbit/s, so-called Gigabit LTE.
Why this gigabit measure should be of any value other than for catchy marketing purposes is debateable, but the industry is determined to wring every drop of performance out of LTE while it still has the cash to do so. To date though, most Gigabit LTE trials and tests have come up a little short of the magic number, but this week Verizon and its vendor partners have claimed to have (just about) surpassed this figure. The US telco, together with Ericsson and Qualcomm, claim they have set an "industry first" record with speeds reaching 1.07Gbit/s in laboratory trials.
Of course, plain old vanilla LTE comes nowhere near this figure, operators need a little bit of trickery to scale to gigabit speeds. Specifically, they need to adopt carrier aggregation to combine different spectrum holdings, as well as implementing 4x4 MIMO antennae both on the cell tower and on consumer devices, along with 256 QAM signal modulation.
The three amigos said they achieved the 1.07Gbit/s level by using 12 simultaneous LTE streams, which allow for up to 20 per cent increase in peak data rates and capacity with a corresponding improvement in average speeds. The test used Ericsson's Radio System and LTE software, in conjunction with a mobile test device based on Qualcomm's Snapdragon X20 Category 18 LTE modem. The 12 LTE streams utilised 3 cell carrier aggregation of FDD spectrum, 4x4 MIMO per carrier, and 256 QAM per carrier.
"Today's achievement shows once again that while Verizon deploys the most advanced technologies to our customers in the real world environment, we are always looking ahead to what customers will need tomorrow," said Nicola Palmer, Chief Network Officer, Verizon Wireless.
The result builds on Verizon's recent announcement earlier this month about Gigabit LTE with support for License Assisted Access (as its domestic rivals also push ahead with the technology). In that announcement, the same three partners claimed to have reached download speeds of 953Mbit/s in a joint commercial network deployment in Boca Raton, Florida, but that used four carrier aggregation.
The telco adds that this week's speed record was achieved using only three 20MHz carriers of FDD spectrum, achieving new levels of spectral efficiency for commercial networks and devices. These efficiencies, say Verizon and its partners, will enable the delivery of the Gigabit class experience to more customers and lead to new wireless innovations.
"Ericsson is working across the industry to improve the end-user experience and to develop new functionalities and advancements with greater spectral efficiency on LTE," said Fredrik Jejdling, Head of Business Area Networks, Ericsson. "Achieving 1.07Gbit/s with Verizon and Qualcomm Technologies on a commercial chipset is a big milestone on the road to 5G."
Email Newsletters
Sign up to receive TelecomTV's top news and videos, plus exclusive subscriber-only content direct to your inbox.