Zuckerberg pours oil on troubled workers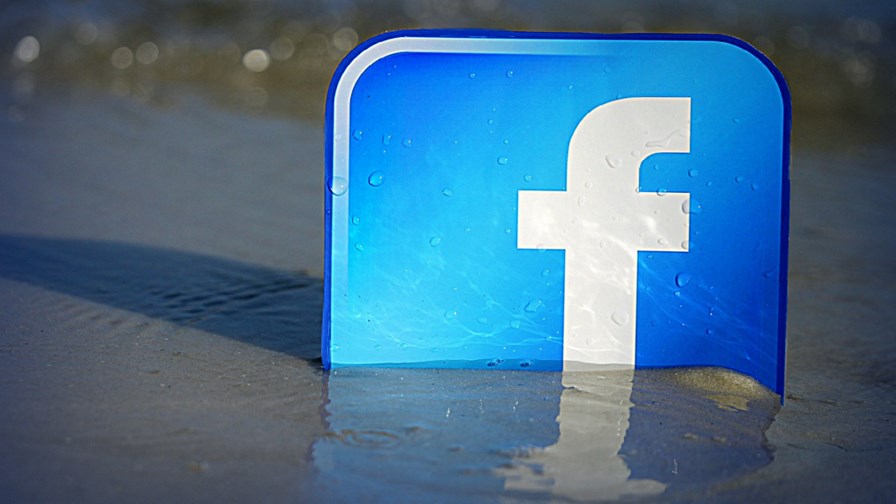 Shamefully slow in apologising to Facebook users…
But remarkably swift to mollify Facebook employees
Deafening silence from the C-suite...
But scandal results in a guest appearance by the CEO himself
Assailed on all sides by scandal and damaging revelations about Facebook's relationship with Cambridge Analytica and the social network's continuing cavalier attitude to data privacy, the company's co-founder, chairman and CEO, Mark Zuckerberg took his own sweet time (and many days too long) to deign to respond to criticisms and questions from enraged Facebook users, regulators and legislators.
In the end the company issued a half-hearted non-apology seemingly in the hope that the whole matter would simply go away. It didn't and, as the howls of protest finally penetrated through the thick layers of hoodie pulled protectively over and around the chief executive's head and ears, Facebook yesterday took out full-page advertisements in seven UK and three US newspapers more fully to apologise for the latest scandal to engulf the social network.
The apology, seemingly written by Mark Zuckerberg himself, but no doubt penned with the behind-the-scenes help of a phalanx of lawyers, spin doctors, advisors and buddhist monks, is a sort-of admission that Facebook has once again played fast and loose with the personal data of its too-trusting users. In the letter published in The New York Times, The Washington Post and The Wall Street Journal in the US and in the Mail on Sunday, The Observer, the Sunday Express, the Sunday Mirror, the Sunday Telegraph and The Sunday Times in the UK, Zuckerberg attempted to allay user worries and deflect regulatory and legislative concerns and potential intervention by stating that Facebook has moved to prevent third-party apps "from getting so much information" and has also "started limiting the data [that] apps get when you sign-up." Thank you so very, very much.
The CEO continued, "This was a breach of trust and I'm sorry we didn't do more at the time. I promise to do better for you." The Sunday mea culpa was in stark contrast to Zuckerberg's initial Facebook posting made as the latest wave of scandal sloshed around the company. Last Wednesday he issued a short statement notable only for the lack of an apology from either the company or the golden boy himself. Yesterday though, as the backlash continued to spread, the sound of the stable door slamming more than a week after the horse had bolted could be heard on both sides of the Atlantic.
Lo! He comes with clouds descending
It is evident that Facebook users are revolting, and with good reason, but, it also seems that company employees are agitated too. Whilst Zuckerberg has been dilatory in the extreme in communicating with his abused user base he has been much quicker to seek to reassure his restive workforce and has been in frequent contact with all of 25,000 of them. On Tuesday last there was a staff meeting featuring one of Facebook's legal eagles, company lawyer Paul Grewal, who answered some questions. We don't know what they were because Facebook won't say.
Then on Wednesday Mark Zuckerberg himself, a man who has always been ultra-keen to guard his own data and privacy and obviously values it so much more highly than he does that of users of the social network he heads, descended from Olympus and "addressed" company staff. He did the same thing on Friday. Again we don't know what was said because Facebook, publicly so all-fired keen on transparency, declines to comment. Meanwhile Zuckerberg's deputy, Sheryl Sandberg is conspicuous only by her absence as the scandal continues to gain momentum.
What the sudden spate of top management communication with the working workforce does show is that Zuckeberg et al are worried about employee unrest spreading as morale continues to plunge. The company will also be worried about potential whistleblowers. Most Facebook employees are routinely constrained by non-disclosure agreements similar to those as applied by Trumpian lawyers, and will be hoping against hope that staff will be sufficiently intimidated by them not to reveal further embarrassing details about Cambridge Analytica and other alleged peccadillos such as Facebook being used by Russian agents to influence and affect the outcome of the 2016 US Presidential Election.
And, of course, Silicon Valley companies continue to recruit new staff and routinely offer ever higher salaries and better benefits packages to lure talent away from rivals. It will no surprise to learn that, when figures are published in a month or two, Facebook will be seen to have suffered a greater number of staff resignations than usual as disillusioned workers churn away from a tarnished company. And it is already been reported that an increasing number of Facebook employees are applying to transfer out from Facebook itself and into other divisions of the company such as Instagram and WhatsApp that have not had the gilt comprehensively blasted off their gingerbread by broadsides from users, regulators and the burgeoning DeleteFacebook movement.
Furthermore, increasingly vocal demands that Mark Zuckerberg be summoned to appear before the US Congress to answer searching questions about the Cambridge Analytica affair have already resulted in the bi-partisan heads of the House Energy and Commerce Committee sending a "formal request" that the CEO testify at hearing into Facebook's "harvesting and sale of personal information".
He has already been summoned to appear before a committee of the UK House of Commons. The leader of the Committee, Damian Collins has accused Facebook of "misleading" the British Parliament at an earlier hearing when company representatives denied that information had been taken without user knowledge or consent. Whether the font of all knowledge will have the intestinal fortitude to turn up in England and answer questions himself remains to be seen but I wouldn't bet my shirt on it. Happily it could well be a different matter in the US.
We'll leave the last word on the ongoing farrago with a headline from the US news satire website, "The Onion": "American people admit that having data stolen by Facebook kinda worth it to watch that little f***** squirm".
Email Newsletters
Stay up to date with the latest industry developments: sign up to receive TelecomTV's top news and videos plus exclusive subscriber-only content direct to your inbox – including our daily news briefing and weekly wrap.