China's Singles Day: the world's biggest e-commerce extravaganza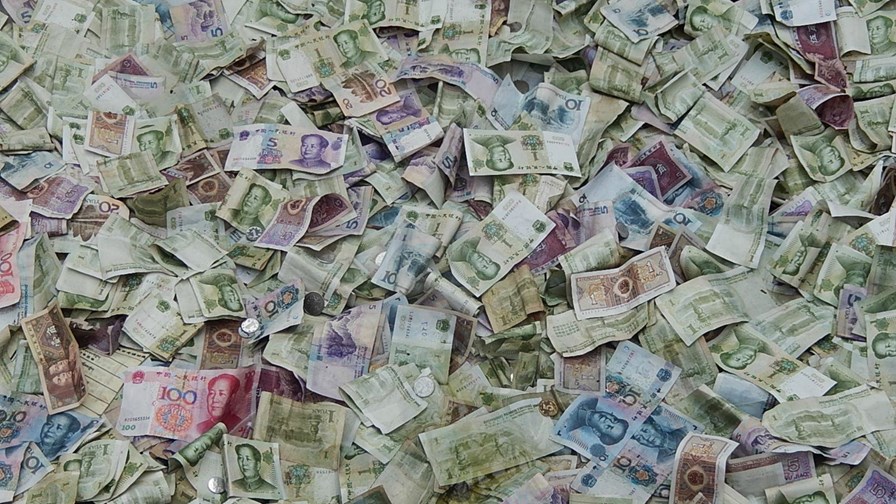 Staggering statistics should worry Western companies
US$ 25.3 billion in sales in 24 hours
82 per cent of purchases made on mobile devices
60,000 international brands and over a million retailers involved
Remember the 1960s and 1970s when the inhabitants of The People's Republic of China, men, women and children alike, were all dressed in Chairman Mao uniforms and spent hours every day queueing for meagre rations of rice, oil and meat? In those days the most a person or even a family could aspire to was a wristwatch, a bicycle, a portable radio and maybe a manual sewing machine.
And now China is a full-blown materialist consumer society where almost any devices, goods or services are available for cash or on credit. They can be bought in brick and mortar stores but it is the Internet and online shopping that is fuelling a boom of almost unimaginable proportions. The days of thriftiness, frugality and make do and mend are long over and the excesses of China's "Singles Day" are object lessons in how time have changed.
Singles Day is a completely made up "new tradition" (a bit like the celebration of Halloween is in Britain). It is just 13 years old and began as a "non-commercial" day set aside to to celebrate China's bachelors and spinsters and those who are resistant to the cynical opportunism of St. Valentine's Day. Every year on November 11 singletons, known as "bare sticks" because they are symbolised across the People's Republic by a sequence of four number ones thus: 11/11 - as in a two people standing next to but separated from one another.
Then in 2009, Jack Ma, the founder and chairman of the Alibaba Group, (the Chinese e-commerce company that he founded in 1999 and that provides consumer-to-consumer, business-to-consumer and business-to-business sales services via portals, electronic payment services, a shopping search engine and data-centric cloud-computing services) came up with the idea of commercialising 'Singles Day' as the 11.11 Global Shopping Festival is most commonly called. And commercialise it he did, beyond his wildest dreams. Singles day is now the world's biggest online event, a frenzied extravaganza of conspicuous consumption that makes Black Friday look like a car-boot sale on a wet weekend in Scunthorpe (or Langtry, Texas, come to that. I have been there and there's not a lot going on).
It is powered mainly by Alibaba's "Tmall" marketplace and Saturday's mad orgy of buying tested Alibaba's massive logistical machine and network to its absolute limits - but it passed all of them with flying colours. Single's day began on the stroke of midnight and over a billion dollars worth of orders were placed in the first two minutes! Within the hour that had risen to US$10 billion. Deliveries of early orders were promised within an hour of them being placed but the first ones were delivered just seven minutes after midnight.
A day to spend, spend, spend like there's no tomorrow
The sheer scale of Singles Day is mind boggling. Total sales for the 24-hour period were US$25.3 billion. More than three-quarters of a billion people visited Alibaba platforms and had access to more than 60,000 international brands and over a million individual retailers. An astonishing 82 per cent of 11.11 sales were via mobile devices and 27 per cent of total sales were from international brands or merchants. With the help of Alibaba technology in excess of 100,000 Chinese stores were turned into "smart shops" and processed Singles Day purchases via facial recognition systems. Singles Day also heavily used streamed video as a marketing and promotional tool and live streaming video is becoming ever more central to its marketing strategies.
The event is so successful and popular because Alibaba is so strongly vertically integrated. Jack Ma has deployed a huge self-contained e-commerce eco system and via members such as Alipay and its logistics division Cainao and they work in concert to meet even the most sudden and enormous demands. For example, Alipay dealt with over a billion transactions and Cainao delivered 657 million packages in 24-hours on Singles Day.
It shows up the likes of Amazon's much-vaunted Prime Day and even Black Friday in the US and Europe look what they are: also-rans by comparison. Singles Day actually surpassed Black Friday back in 2013 and is accelerating away from it at astonishing speed. Sales achieved at Amazon's last Prime Day, held in July this year and which actually lasted for 30 hours, were one billion US dollars.
So, Singles Day is by far and away the world's biggest online sale. Look at this for a statistic, Saturday's Chinese one-day spectacular surpassed a complete year of Brazil's e-commerce traffic and was almost on a par with a year's worth of e-commerce in South Korea.
The canny Jack Ma long ago copyrighted the term "Double 11" and by negotiating discounts on goods of up to 30 per cent over the course of that 11.11 window has easily and quickly overturned and surpassed the best efforts of North American, European and Asian e-commerce giants. If that isn't a wake-up call to the rest of the connected world, and especially those many, many companies trying to break into the Chinese market, I don't know what is.
China is now in the e-commerce technology vanguard and the rest of the world are, at best, no more than camp followers. Just look at what Alibaba has done and is doing. It is fully digital, vertically integrated, it uses augmented, virtual reality and facial recognition technologies, is incredibly responsive and has great customer relations. It appeals to a mass audience but, and this is very important, 75 per cent of people who have the Tmall e-commerce app are under the age of 35 and embrace new technology with open arms. ​The West has some catching up to do, and Im not sure we are capable of doing it.
Email Newsletters
Sign up to receive TelecomTV's top news and videos, plus exclusive subscriber-only content direct to your inbox.