What's up with… AT&T, RAN market, Huawei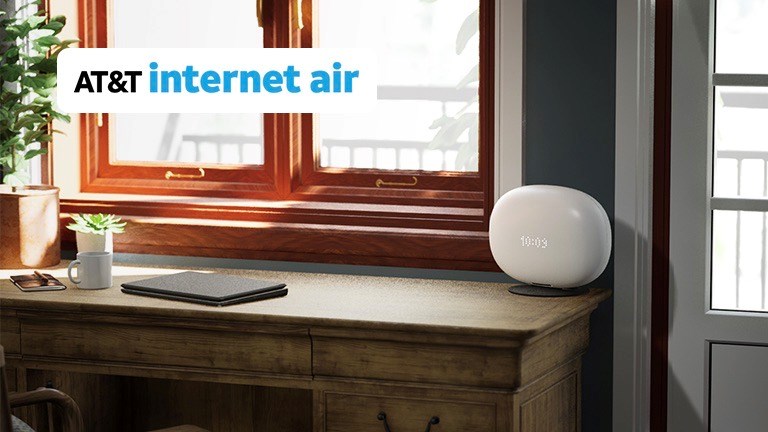 AT&T finally launches its FWA offering
The RAN sector suffers shrinkage
Huawei tries to chip away at US sanctions (allegedly)
In today's industry news roundup: AT&T plays catch-up in the US FWA services sector; the radio access network (RAN) equipment sector suffers a steep dip in value, according to Dell'Oro; Huawei is reportedly building chip fab plants in China on the sly; and more!
What took you so long? AT&T has finally thrown its hat into the US fixed wireless access (FWA) broadband services with the launch of a wireless home internet service, but it has a lot of catching up to do with its major rivals T-Mobile US and Verizon, both of which have been making the most of their 5G spectrum assets and signing up millions of FWA customers. Dubbed Internet Air, AT&T's is marketing its service as "plug-and-play home Wi-Fi installed in less than 15 minutes". Erin Scarborough, president for broadband and connectivity initiatives at AT&T, explained in a blog that the service is the result of the telco's work in identifying customer pain points, such as legacy internet options. The solution has been already rolled out to AT&T copper-based customers "with great success", so now the company has decided to make it available in parts of 16 cities, including Los Angeles, Philadelphia, Las Vegas and Chicago, for $55 per month. Scarborough noted that its FWA offering will hit the shelves in more areas in the future. "As we begin to scale, we are hyper-focused on selecting locations with enough wireless coverage and capacity to deliver not only a great in-home experience, but also maintain a top-notch wireless service for our existing mobile users", she explained. T-Mobile and Verizon launched their 5G-enabled FWA services in 2021 and, according to T-Mobile, have seen "significant growth ever since". T-Mobile US ended June with 3.7 million "high speed internet" FWA customers, having added 509,000 during the second quarter, the operator noted in its earnings release. It also boasted that its latest FWA customer growth number was "more than AT&T, Verizon, Comcast and Charter combined for the fifth consecutive quarter." Meanwhile, Verizon, which has just invested further in 5G FWA technology vendor Pivotal Commware, added 386,000 FWA customers during the second quarter of this year to take its total to 2.26 million at the end of June. AT&T's launch comes as GlobalData painted a bullish picture for the US FWA services sector – see What's up with… FWA in the US, SKT and RedCap, the O-RAN Alliance.
The radio access network (RAN) equipment market is shrinking, according to the latest analysis of the sector by research house Dell'Oro, which notes that while a decline in the value of the market is not unexpected, "the magnitude of the reversal was much steeper than anticipated." Dell'Oro noted that "following the intense ramp-up from 2017 through 2021, RAN revenues stabilised in 2022" and during the first quarter of this year, but "market conditions worsened in the second quarter, resulting in RAN declining at the fastest pace in nearly seven years." The company didn't provide any valuation for the sector, but previous announcements suggest that the value of the RAN market in 2022 was in the region of $40bn: It did note, though, that it expects global RAN sector revenues to decline year on year in 2023. That there was a sharp decline in RAN spending during the second quarter was reflected in the recent financial reports from Ericsson and Nokia, both of which called out much lower spending by telcos in North America and a greater reliance by operators on kit built up in network equipment inventories. As a result, the Dell'Oro team noted that Huawei's quarterly RAN market share reached its highest level in three years, and that the Chinese vendor's second quarter revenue share outside of North America (where it is now vendor non grata) was as large as Ericsson and Nokia combined. Read more.
Speaking of Huawei… The technology giant is allegedly building chip fabrication plants across China using alternative company names in an effort to potentially try and circumvent US trade sanctions, reports Reuters (citing a Bloomberg report).
In an effort to reduce its operating costs and hit its target of sourcing 100% of its energy consumption from renewable energy sources by 2030, Turkcell plans to invest $240m in solar power plants. Once the investments are complete and the plants are fully operational, the operator expects that 65% of its power consumption will come from renewable sources by 2026. The Turkish mobile operator already has solar panels installed at 735 base stations, and has deployed solar energy systems to help power its datacentres and offices. Read more.
Still with Turkcell… Its messaging app subsidiary, BiP Messenger, has teamed up with Veon for an "exclusive offering" in Bangladesh. Veon's Bangladeshi operation, Banglalink, will act as "the exclusive partner and sole entity responsible for nationwide co-branding, co-marketing and co-promotion of BiP services in Bangladesh", the telco group has announced. To promote the offering, the unit plans to introduce what it calls 'BiP-exclusive data bundles' tailored for its 40 million customers in Bangladesh. According to Banglalink's CEO, Erik Aas, the partnership with BiP is "a significant step toward achieving our goal of advancing digital services in Bangladesh in line with our digital operator strategy and with our vision of contributing to the development of a Smart Bangladesh." And BiP's chief, Gokhan Yuksektepe, added that the company's aim is to make BiP "a global communication app that offers personalised local experiences".
VMware, which is getting ever closer to becoming part of the Broadcom empire, has made a slew of announcements in the past day or so to mark the opening of its VMware Explore event in Las Vegas. The virtualisation and cloud-native platform vendor announced "new capabilities, solutions, and services to help customers accelerate their digital transformation at the edge," unveiled "new Private AI offerings to drive enterprise adoption of generative artificial [GenAI] intelligence," and expanded its relationship with AI chip sector leader Nvidia with the launch of VMware Private AI Foundation with NVIDIA, which, according to the vendor, will "enable enterprises to customise models and run generative AI applications, including intelligent chatbots, assistants, search and summarization." The integrated platform will feature GenAI software and accelerated computing from Nvidia built on VMware Cloud Foundation and optimised for AI. "Generative AI and multi-cloud are the perfect match," stated VMware CEO Raghu Raghuram. "Customer data is everywhere – in their datacentres, at the edge, and in their clouds. Together with Nvidia, we'll empower enterprises to run their generative AI workloads adjacent to their data with confidence while addressing their corporate data privacy, security and control concerns," added Raghuram. Nvidia founder and CEO Jensen Huang chipped in: "Enterprises everywhere are racing to integrate generative AI into their businesses. Our expanded collaboration with VMware will offer hundreds of thousands of customers – across financial services, healthcare, manufacturing and more – the full-stack software and computing they need to unlock the potential of generative AI using custom applications built with their own data." Nvidia is certainly milking the GenAI cow for all its worth right now and it appears to be paying off – by how much we'll find out when the company issues its latest earnings report after the stock markets close today (Wednesday).
Brazilian telecom R&D house CPQD has launched Pailot, a platform that combines artificial intelligence (AI) capabilities with internet of things (IoT) management to create "a revolution in data intelligence". Find out more.
- The staff, TelecomTV
Email Newsletters
Sign up to receive TelecomTV's top news and videos, plus exclusive subscriber-only content direct to your inbox.