As far as Yahoo's CEO is concerned it is much better to travel hopefully than to arrive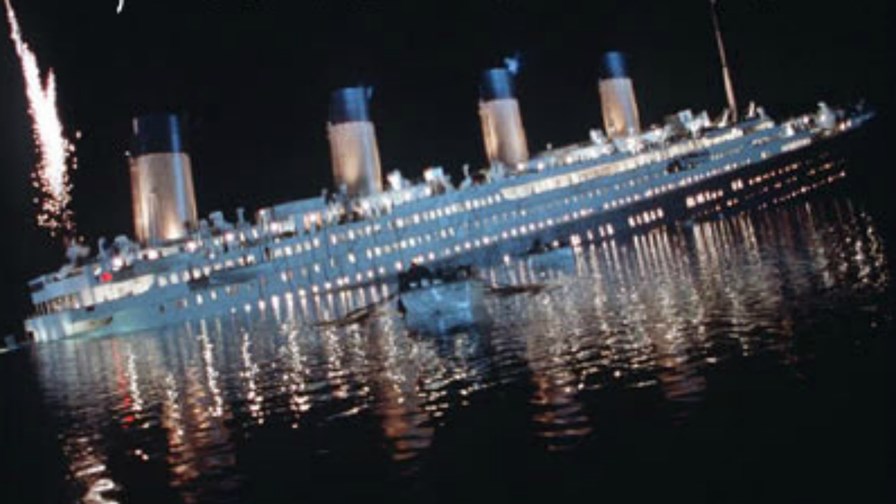 Marissa Mayer says latest Yahoo recovery plan will take three years to implement

About as much chance of shareholders and the market allowing that as Donald Trump becoming the next Pope
Yahoo also poking a big stick into the hornet's nest that is Starboard Value

Guess who's going to get stung?
Marissa Mayer, the embattled CEO of the equally embattled Yahoo, has announced that her much-vaunted company turnaround plan will last for three years. In other words it'll still be chuntering and burbling along its merry way long after she is yet another dot in the footnotes of the history of dot com hubris.
CEOs of every stripe usually come fully armour-plated with a fulgent brass neck and and shiny chromium chops of sufficient in-your-face arrogance and effrontery to weather the usual slings and arrows of outrageous fortune that are the corollary of the outrageous fortunes they get paid and Ms. Mayer is a prime example of the breed. She is seemingly able to ignore the blatant reality of the looming iceberg whilst assiduously exhorting crew members to once again re-arrange the deckchairs on the listing deck of the SS Bassackwards.
For, if a company can ever be said to have a personality, Yahoo's is as schizoid as the owner of the Bates Motel. It is the Janus of the Web with one face gazing blank-eyed and inscrutable at a probable sale of all or parts of itself while the other face is turned to watch the painful pedestrian plodding of the slowest moving turnaround plan in the history of the Internet. It's as if the CEO is simply discounting the very, very strong likelihood that Yahoo will soon be dismembered and she will be out of a job and is waiting for a miracle. In other quarters that is called denial.
The evidence is there. March 26 is the deadline for Yahoo shareholders to nominate their own candidates for election to the Yahoo board. However, late last week two new board members were appointed by Yahoo's management. One, Catherine Friedman, is an erstwhile Morgan Stanley investment banket while the other, Eric Brandt, a sometime CFO of chip maker, Broadcom.
Their appointment is important because the two new bods were appointed to the Board without any reference whatsoever to Starboard Value, the (very) activist hedge fund and would be nemesis of both Yahoo and Marissa Mayer. For a long time now Starboard Value's CEO, Jeffrey Smith, has been demanding that Yahoo should sell-off its core business rather than its stake in the Chinese Internet and e-commerce powerhouse Alibaba. In a letter sent to Yahoo shareholders, Jeffrey Smith wrote, "Despite over three years of effort and billions spent on acquisitions, the management team that was hired to turn around the Core Business [at Yahoo] has failed to produce acceptable results, in turn, causing massive declines in profitability and cash flow. It appears that investors have lost all confidence in management and the Board. If changes are not forthcoming an election may be needed to replace some members of the board." It is obvious who Starboard's main target is.
Provoking another confrontation
Given the head of steam that Starboard Value and it's followers are building, Yahoo's decision to appoint new board directors without either consulting or advising it will be like a red rag to a bull as far as the hedge fund is concerned. Starboard Value has already said that it will contact Yahoo shareholders to urge them vote for the appointment of an entirely different list of directors if the current board continues to ignore its recommendations on the sale of Yahoo's core business. The new appointments show that Yahoo is determined to try to see off the threat that ​Starboard Value represents. The gloves, only loosely tied on to begin with, will now be off and a bare-knuckle bout seems certain. There will be blood.
Yahoo's rationale for appointing new directors and digging-in for trouble is that the latest recovery strategy as devised and championed by Ms. Mayer needs time to bed-in for an astonishing and utterly unrealistic three years. There is no way that shareholders and the market will put up with such a leisurely timetable and period of grace. The butcher's block awaits for both the company and its senior management.
Meanwhile, in yet one more twitch of the deckchairs, Yahoo is culling more of its products and services. It has just published a highly alliterative "Q1 2016 Progress Report On Our Product Prioritization", which, amongst the usual corporate market-speak verbiage, says "After a careful evaluation, we've decided to make the following product decisions… regional, genre-specific media properties" will be killed-off to allow Yahoo to focus on "four core content areas: News, Sports, Finance and Lifestyle." Yahoo Games gets the bullet too. Perhaps most telling of all, Yahoo Astrology will bite the dust the dust in Britain, France, Germany, India and Spain. I'll bet no-one saw that coming.
Email Newsletters
Sign up to receive TelecomTV's top news and videos, plus exclusive subscriber-only content direct to your inbox.