ZTE gives an early glimpse of AI MANO applications within SDN and NFV networks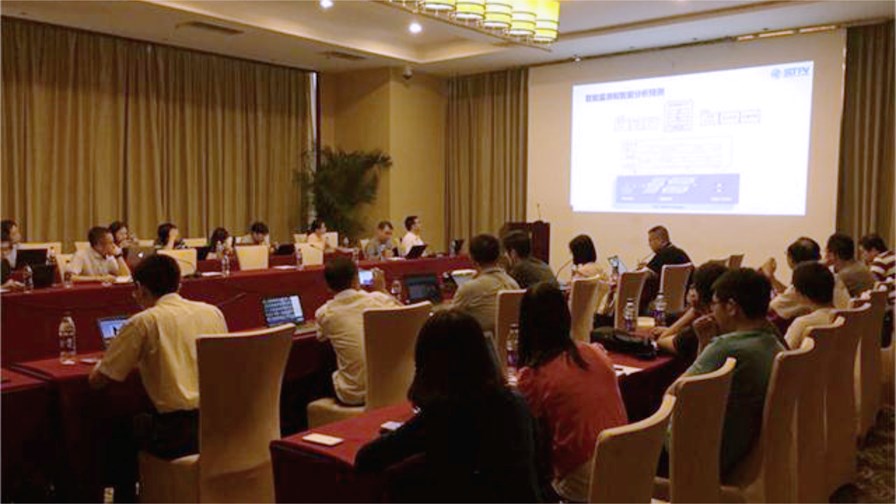 Data presented at China's SDN/NFV Industry Alliance seminar
Improved efficiency of root cause analysis rules
Moves the skills responsibility from people to machines
IDC forecasts spending on AI systems will reach $57.6 billion in 2021
Anyone still doubting the application of Artificial Intelligence (AI) technologies in telecoms networks should take a look at the recent SDN/NFV Industry Alliance (SDNFVIA) seminar on network intelligence held last Friday in Beijing. The SDNFVIA was founded a couple of years ago by the China Academy of Information and Communications Technology (CAICT) to promote and support open and innovative SDN and NFV commercial deployments.
At the event, which was attended by operators and vendors, ZTE's service and MANO product department OSS chief engineer, Wang Rui, shared his company's thoughts on how to apply AI technology to network management scenarios, improve network management efficiency and support business innovation.
The advent of 5G will continue the evolution of NFV/SDN networks and will necessitate new virtualised network features, such as multilayer networks, dynamic change, virtual and reality coexistence. These will obviously bring many new challenges for network management, which is where AI fits in. ZTE says AI can help telcos refine the models and rules suitable for network management in a big data environment, to help make recommendations and assist decision-making.
"The introduction of AI provides the SDN/NFV network with vast potential for use in operation and maintenance, resource utilisation and efficiency," said Wang Rui. "In our practice, the AI correlation algorithm and data cleaning improve the extraction efficiency of root cause analysis (RCA) rules by 70 per cent, which greatly reduces the dependence on staff skills."
Commercial adoption of AI
Meanwhile, research company IDC reports that worldwide spending on cognitive and AI systems is forecast to reach $57.6 billion in 2021, at a compound annual growth rate of 50.1 per cent over the forecast period. Worldwide spending on cognitive and AI systems will total $12.0 billion in 2017, an increase of 59.1 per cent over 2016.
"Cognitive and AI solutions continue to proliferate across all industries resulting in significant growth opportunities," said Marianne Daquila, research manager at IDC. "Some of the use cases are very industry specific, such as diagnosis and treatment in healthcare, and in others they are common across multiple industries such as automated customer service agents. The variety, application, and nature of cognitive/AI use cases is resulting in ubiquitous spend over the forecast period."
The retail and banking industries are forecast to spend the most on cognitive and AI systems in 2017 with investments of $1.74 billion and $1.72 billion, respectively. The discrete manufacturing, healthcare, and process manufacturing industries are also forecast to spend more than $1 billion each this year. These five industries will continue to be the industries with the largest spending amounts throughout the five-year forecast and, by 2021, their combined investments will represent nearly 55 per cent of all worldwide spending.
Overall, the cognitive and AI use cases that will see the largest amount of spending in 2017 will be automated customer service agents ($1.5 billion) and diagnostic and treatment systems ($1.1 billion). Roughly half of all spending on cognitive and AI technology will go to software, including cognitive applications and cognitive platforms, over the course of the forecast. Hardware will be the smallest and slowest growing area of spending, despite a robust CAGR of 40.4 per cent.
Email Newsletters
Sign up to receive TelecomTV's top news and videos, plus exclusive subscriber-only content direct to your inbox.