Huawei unveils its prototype for cloud VR-enabled home gateways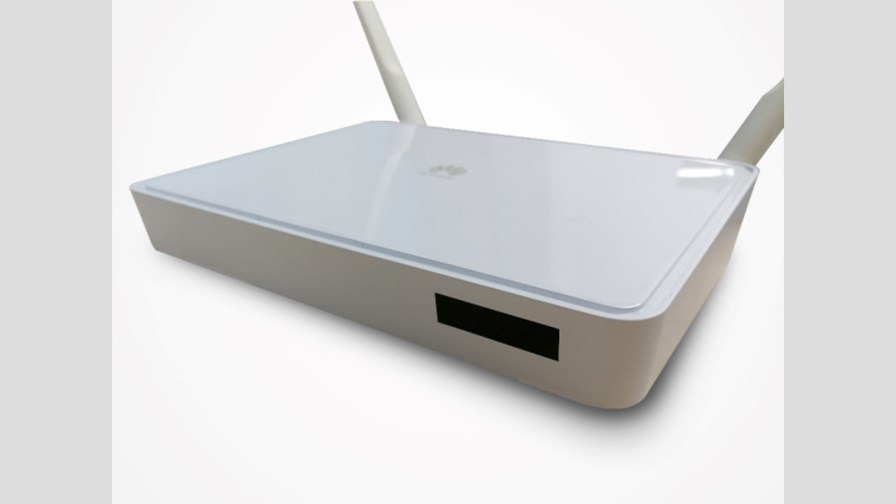 Integrated HGW that supports Cloud-based virtual reality services
Features decoding and rendering capabilities
Can lower the cost of VR services by around 60 per cent
Will still require 100Mbit/s access connectivity
Huawei has launched a prototype for its integrated home gateway (HGW) that supports Cloud-based virtual reality (VR) services. According to Huawei, its Cloud VR HGW has the potential to significantly reduce the cost of Cloud VR, making high quality VR more affordable for home users.
It's an interesting experiment that doubtless many service providers and OTT content companies will be looking at closely. We are bombarded with news and forecasts about VR and how it will open up new entertainment and communication experiences for consumers, yet it's a sector very much in its infancy and so dependent upon other technologies.
For example, to experience high-quality VR services at home (and we're not talking about smartphone delivered content), users require relatively expensive high-end computers. With a high cost barrier to entry, widespread adoption of VR services is not going to be straightforward. Placing computing and rendering capabilities in a cloud platform eliminates this problem, with users only requiring dedicated devices to access the Cloud VR system. In turn, that requires a suitable VR home gateway device.
Of course that's not all it requires. To create truly immersive VR experiences via the cloud, it has been estimated that connectivity of 100Mbit/s or higher is needed, along with low latency and high stability. It's going to be a long time before those conditions become the norm. Meanwhile, Huawei will continue to work on its prototype Cloud VR HGWs, which require cloud rendering and fast encoding and decoding capabilities. Huawei says the inclusion of decoding and rendering capabilities on the HGW lowers the cost of VR services by around 60 per cent.
All of which means, don't expect to buy this device for your home anytime soon. However, extrapolating the evolution of access networks and digital content means that home-based immersive VR is going to happen one day, so smart CSPs need to be factoring this into their long-term plans. The home gateway is already a battleground for control of services and the smart home; the prospect of VR is only going to intensify this. Can CSPs own this valuable asset and monetise cloud-based immersive VR?
Email Newsletters
Sign up to receive TelecomTV's top news and videos, plus exclusive subscriber-only content direct to your inbox.