Wow! That's how to use zero rating to stimulate paid traffic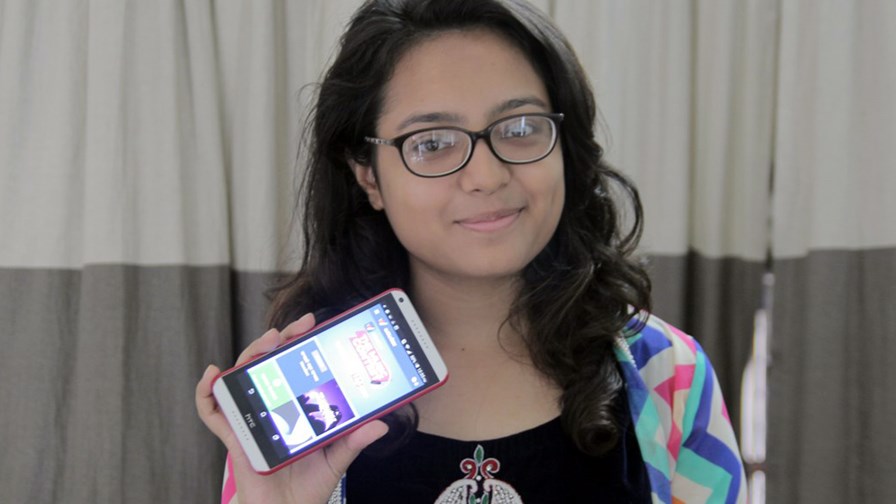 WowBox offered to Grameenphone customers in Bangladesh
1.5m registered users, with 600,000 weekly uniques
Accounts for 85,000 daily sales of Grameenphone products
Discounted rates for data bundles
The idea of zero-rated mobile services is causing a bit of a stink at the moment. On the one hand, it's a great way to bring internet services to the (relatively) unconnected, but on the other it stifles (or obliterates) competition. And please, don't anyone mention net neutrality. Facebook's Internet.org initiative probably gets the most heat over this, but there are plenty of others.
One of the most interesting is Telenor's WowBox service in Bangladesh. The Norwegian telco group, via its local Grameenphone operation, first launched the Android app in May this year and it has now reportedly reached the 1.5 million user mark, with 600,000 unique monthly users. The app works as a distribution channel both for Grameenphone and local partners, and is also part of Telenor's "Internet For All" corporate strategy.
Here's how it works: Grameenphone users with an Android phone can use any of the services within the app without them impacting on their data limits – so long as they remain within the WowBox app. Services include daily news, sport results, simple games, free music, lifestyle articles and partner offers. The risk, of course, is that these zero-rated walled gardens will become synonymous with the open internet for many new users in emerging nations. But Telenor isn't providing alternatives to major apps and services – there's no bundled chat service or Facebook for instance – it is merely providing very basic, yet relevant, content.
Furthermore, it's tied in to the telcos regular tariffs. If a WowBox user registers for the Bondhu package (via SMS activation) they also receive a 20MB free data pack every day. And if they take up any of the offers and buy services through WowBox, they get credits towards further data packages. The idea appears to be: use WowBox to receive local news and information, and start using it as an mCommerce site, either for partners or for phone/tariff management, and then you will be encouraged to try out "open" Internet services through free and discounted data allowances.
"WowBox has established a unicast channel between Telenor and the individual customer," said Holger Hussmann, Head of WowBox in Telenor Group. "As the current backend implementation is being extended with stronger analytics features, the content will become even more personalised and the offers more targeted. We expect to optimise customer satisfaction by further improving such features. As an additional effect, it will also allow targeted advertisement within the App, which will result in improved revenue."
Future growth
WowBox first appeared in September 2014, when it was preloaded onto the Firefox OS smartphone – the $60 GoFox F15 from Symphony. Since then, little has been heard about its success (or otherwise). However, Telenor appears more than happy with the progress of WowBox; so much so that it is evaluating its markets in Pakistan and Myanmar for future launches in 2016.
"Today, WowBox accounts for about 85,000 daily sales of Grameenphone products with, 50MB data and 1-day Facebook pack, as the most popular," said Hussmann. "The App draws the attention of more than 600,000 unique weekly users and has seen more than 1m unique users in September."
Telenor says that direct comparisons of the engagement (measured in terms of ARPU) of a WowBox user versus a non-WowBox user has shown a strong positive impact, which it says "underlines the value of the upsell opportunity within a controlled real estate on our customers device".
Yasir Azman, CMO of Grameenphone, adds that: "More than 20 per cent of daily active users purchase a data pack within WowBox the same day. WowBox allows us to present new offers directly to our customers, which also makes it a very valuable marketing tool for us."
Contrast Telenor's approach to that of VimpelCom (the mobile operator group in which Telenor appears in a hurry to divest its 33 per cent holding). It has just entered into an agreement with Facebook to zero-rate the WhatsApp messaging app to its Russian Beeline customers. According to WhatsApp, Russia – along with Brazil, Mexico and India – is among the top ten countries by the number of WhatsApp users.
"Beeline and WhatsApp share the passion to provide the best communications experience, and introducing the unlimited access to WhatsApp messaging features shows Beeline as a pioneer in Russian mobile industry," said Jan Koum, CEO and co-founder of WhatsApp. His competitors would no doubt disagree.
Email Newsletters
Sign up to receive TelecomTV's top news and videos, plus exclusive subscriber-only content direct to your inbox.