Ready Player One? Telefónica joins the eSports movement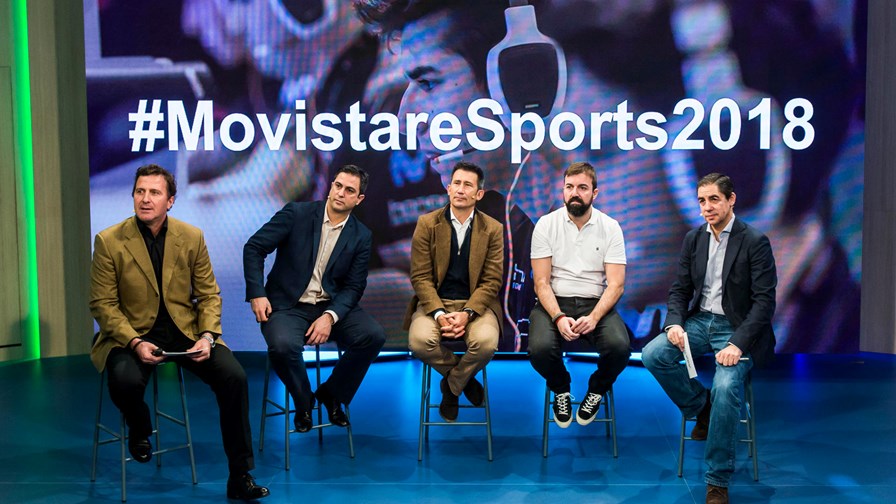 The telco has created the Movistar Riders Academy to support eSports
eSports expected to have a global audience of 600 million by 2020
On track to generate more than £1bn in global revenue within the next few years
Movistar+ TV channel to have a dedicated eSports channel
Kids playing video games; what a waste of time, where's the future in that? Get outside and kick or throw a ball if you want a career in sport. Except it's not a dead-end pastime, not anymore. The eSports movement is now a force to be reckoned with, and should generate more than £1bn in global revenue and double its audience to around 600 million by 2020, according to eSport analysts Newzoo. If only we had known all those years ago…
In 2016, total competitive eSport prize money amounted to nearly $100 million. In fact, Newzoo analyst Peter Warman believes eSports "has the potential to become one of the top five sports in the world". The International eSports championship tournament last August held in the giant KeyArena in Seattle featured the biggest prize pool in eSports history at over $24 million, with the overall winning team walking away with nearly $11 million between them.
Against this background, is it any wonder that telcos are starting to get interested in eSports. Telefónica is determined to be a major player and has just established its Movistar Riders Academy – a project aimed at promoting the eSports talent in Spain and whose main goal is to offer future champions the possibility of accessing a unique training space where they will be able to take advantage of technical knowledge and experience of the Spanish eSports organization Movistar Riders.
This follows Telefónica España's existing patronage of eSports, started a year ago, which Brand Director Dante Cacciatore said has "exceeded our expectations" and "has become one of the pillars of Movistar's strategy".
Telefónica's Movistar network already has 2.7 million followers to its eSports channel, 185 million hits and 250,000 page visits each month. Cacciatore now wants "to take a step forward promoting the development of eSports among fans, and for this purpose we have the best tool: connectivity, the foundation of the Digital Revolution".
In it to win it
Telefónica now wants to help to discover and promote eSports talent in Spain, facilitate the training and digital enjoyment of eSports, and to transform Movistar into the largest generator of Spanish-speaking eSports content. Hence its new alliances with the Movistar Riders Club and eSports Centre, plus the global ESL (eSports League). Who needs La Liga? Football is so last generation. The Movistar Riders Academy will now have four zones covering all of Spain, supported by a technical development team.
"The club will contribute towards the training of amateur players with the objective of forming future professional players, strengthening their emotional capabilities and digital competencies, as well as contributing to their personal evolution through the internalisation of the values of the club and sports," said Fernando Piquer, CEO of Movistar Riders.
The Movistar+ TV channel will have a dedicated eSports channel, with more hours, more competitions, more exclusive materials, and a mandate to grow the sport's popularity among the general public. "We position the channel between the blocks of channels that are linked exclusively to sports," explained Carlos Martínez, Director of Sports Contents at Movistar+.
Whether or not eSports really constitutes being a "sport" is somewhat debateable. But then again, if snooker and darts have been regarded as sports for years now, why not video games? And which other sport is so dependent on communications technology? Looking at it from a telco perspective – especially ones that are as innovative as Telefónica – it all makes a lot of sense. Others should seriously consider grabbing a controller and joining in the game.
Email Newsletters
Stay up to date with the latest industry developments: sign up to receive TelecomTV's top news and videos plus exclusive subscriber-only content direct to your inbox – including our daily news briefing and weekly wrap.