Knowing your aaS from your elbow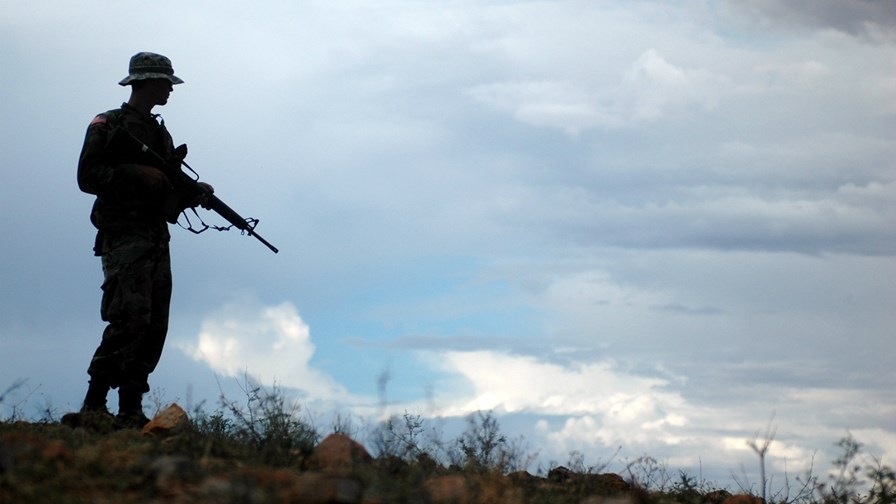 Ribbon takes a bow.
Verizon picks newbie's Session Border Controller for its Virtual Network Services offering
First fruit of the Sonus/Genband merger
"as a Service" concept expands to encompass everything that is 'network'​
With the global comms industry focusing heavily on intelligent cloud systems and technologies such as SDN and NFV, the emphasis on virtualisation products and services is intense - as is the notion of providing more or less everything in digital communications "as a service" (aaS). In essence, "aaS" is a subset of cloud computing and embodies the concept that enterprises should be able to call up, at will, and from anywhere across as service provider's network, reusable software components of particularly fine granularity.
Currently the most successful example of "aaS" is Software as a service (SaaS) followed by Platform as a Service (PaaS) and Infrastructure as a Service (IaaS). However, as virtualisation takes hold the aaS field is quickly evolving and widening as enterprise customers demand that cost-effective network security and protection must go hand-in-glove with the very best in high-quality communications experiences.
One area and technology of intense interest and relevance here is the Session Border Controller (SBC). A Session Border Controller is a cross between a network highway patrol cop and a border guard manning a post at a vital frontier or boundary. As such, it can be either a kind of hardware device or a software application 'firewall' that controls admission to a network at the point at which a private network meets the public Internet.
An SBC filters traffic, manages bandwidth and protects against intrusions including hack attacks, viruses and malware whilst, simultaneously, governing other real-time communications such as data and video. And now the giant US-headquartered service provider, Verizon Communications, has announced that it has selected SBS software from a new Massachusetts-based company, Ribbon Communications.
Ribbon Communications may not, as yet, be particularly well known (after all it only came into existence at end of last year) but the names Sonus and Genband certainly are. Those two companies had been active and successful in the telecoms, networking and communications services sectors for many years when, in November 2017, they merged. Having braided themselves together, tied the knot, cut the rug and trimmed off the loose ends the resulting fruit of the loom is Ribbon.
Ribbon isn't attempting to weave together a new client base from scratch, after all, both Sonus and Genband had extensive tapestries of customers including AT&T, BT and Vodafone, but Verizon's commitment to use Ribbon's Session Border Controller Software edition (SBS SWe) as a service (SBCaaS) via the telco's Virtual Network Services is a feather in the company's cap even if the tortuous alphabet soup of industry acronyms and initials used to abbreviate the concepts stick in the craw rather than slip easily off the lips.
Two 'firsts' in one offering
This is the first time that Verizon will offer enterprises SBC services as a fully managed, cloud-based solution and Ribbon is the first vendor to offer its virtual SBC as part of Verizon's Virtual Network Services. What's more, SBC as a Service with Ribbon will enable enterprises easily to secure real-time communications in a matter of minutes and scale capacity up or down as traffic changes.
Verizon says it chose the Ribbon SBC solution because the company's latest generation provides the robust security, simplified interoperability, advanced session management and carrier grade reliability required by fixed, mobile, cable and interconnect/wholesale service providers, as well as enterprises of all types and sizes.
Ribbon's SBCs also offer deployment flexibility that enable high levels of security and service quality for applications such as SIP Trunking, Unified Communications, VoLTE, VoWi-Fi, RCS and OTT. Coupled with industry leading scalability, Ribbon's SBCs enable seamless IP interconnections for IP eXchange (IPX), IP Peering, Intra-Network, and International Interconnects for the world's largest networks.
Vickie Lonker, Vice President of Network and Virtual Solutions for Verizon said, "Verizon's Virtual Network Services - SBCaaS gives enterprises the advanced network and security features they need without having to invest in and deploy dedicated network hardware. The result is greater flexibility and cost control as their business needs evolve."
Kevin Riley, Ribbon's CTO, added, "In a rapidly evolving technology landscape, enterprises need to innovate without the wait. Verizon's Virtual Network Services provide enterprises with a fast, safe path to the future that has already been vetted and validated by a provider they trust. Virtual Network Services - SBCaaS with Ribbon combines leading SBC functionality with a cloud-based consumption model to help enterprises protect their networks and offer high-quality real-time communications with confidence, whether they have ten users or ten thousand."
The new SBCaaS offering is a fully-managed, cloud- and license-based subscription model that is hosted by and out of various state-of-the-art data centres. Enterprise customers can buy them as and when they are needed and gain access to the service via portals. Verizon's SBCaaS with Ribbon's SBC SWe can be deployed either standalone or service-chained with other Virtual Network Functions (VNFs) in Verizon's Hosted Network Service data centres and the benefits of applying the solution include reduced capex and opex, increased operational agility and elasticity together with integrated analytics and enterprise orchestration.
By the way, there is something of difference between aaS and an elbow. "aaS" is a subset of cloud computing while "elbow" is street slang for a pound of marijuana. But you probably knew that anyway....
Email Newsletters
Stay up to date with the latest industry developments: sign up to receive TelecomTV's top news and videos plus exclusive subscriber-only content direct to your inbox – including our daily news briefing and weekly wrap.