TM Forum produces a 'City as a Platform Manifesto': aims to build an equitable data exchange ecosystem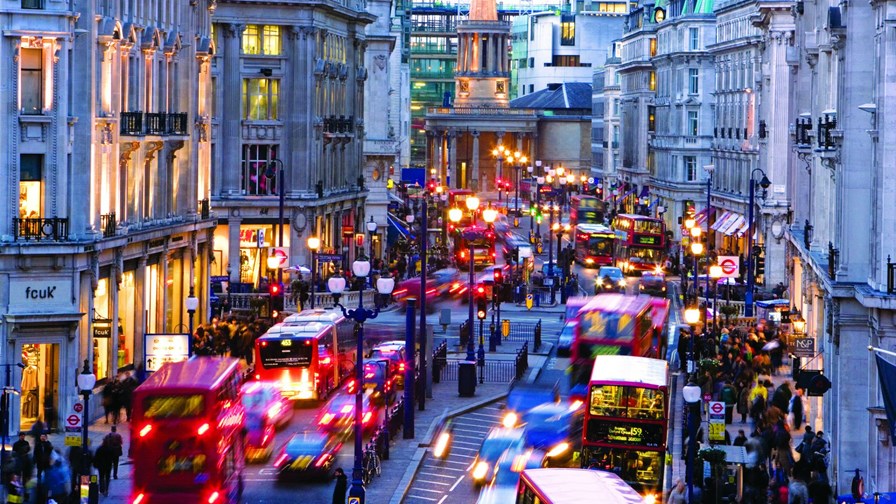 TM Forum launches a manifesto for 'open' and 'collaborative' smart city development
Aims to promote the idea of a technology platform where cities can build a data exchange ecosystem
Where the value generated is immensely greater than the sum of the values each participant could separately provide
The TM Forum has launched a 'City as a Platform Manifesto', endorsed by an initial 40 major cities, along with regional and international government bodies, telecoms operators, technology firms and associations.
The manifesto sets out ten key principles designed, The TM Forum claims, to bring private and public sectors together when deploying digital city platforms. Its main thrust is around the desirability of openness, standard APIs and collaboration.
"There seem to be an awful lot of smart city bodies, forums and so on being floated: why will one more make a difference?" I actually didn't ask Carl Piva, VP and Managing Director of TM Forum's smart city initiative. That would be rude, but I think I implied it.
"What isn't happening in smart city development yet," explained Carl, "is that the data isn't being utilised in a curated ecosystem sort of a way, and this is where the Platform Manifesto comes in. It's about making this into a system where you have multiple data producers and multiple data consumers who can operate within that ecosystem and make ends meet."
He says that the next step will be to determine how cities can work together to federate the data and build an even larger market.
"The platform manifesto is about growing a data economy, and that's a tremendous, multi-trillion dollar opportunity if they do it right," he says.
The other Carl's Manifesto
The City as a Platform Manifesto 'sets out ten common principles when deploying city platforms to serve residents, local businesses and other stakeholders. These principles act as guide to those setting public policy and a design philosophy to unite the many organisations involved in each smart city programme, including large and small technology companies.'
City platforms must enable services that improve the quality of life in cities; benefitting residents, the environment, and helping to bridge the digital divide
City platforms must bring together both public and private stakeholders in digital ecosystems
City platforms must support sharing economy principles and the circular economy agenda
City platforms must provide ways for local start-ups and businesses to innovate and thrive
City platforms must enforce the privacy and security of confidential data
City platforms must inform political decisions and offer mechanisms for residents to make their voices heard
City platforms must involve the local government in their governance and curation, and are built and managed by the most competent and merited organisations
City platforms must be based on open standards, industry best practices and open APIs to facilitate a vendor neutral approach, with industry agreed architecture models (see below for examples)
City platforms must support a common approach to federation of data or services between cities, making it possible for cities of all sizes to take part in the growing data economy
City platforms must support the principles of UN Sustainable Development Goal 11: Making cities and human settlements inclusive, safe, resilient and sustainable.
There's much stress on openness and sharing here, a thought reinforced by Antonio Ceño, Global Head of Public Administration Solutions, Indra: "The success of our approach to the Smart City model resides in the idea of fostering collaboration instead of competition. Having created an open ecosystem [...] cities and universities have generated a constantly-growing community where the combined value generated is immensely greater than the sum of the values each one could separately provide."
I asked Carl whether there was a real meeting of minds here around what seems like a very European conception of a smart city with lots of sharing words. Some American organisations and companies might diverge somewhat around the importance of local government involvement.
"There are differences between US and Europe in terms of how the projects are funded," agreed Carl, "but they all share the exact same challenges, so the principles are shared."
Open source software isn't really mentioned either.
"We are absolutely advocating open source, but that doesn't mean that there isn't a place for other approaches. What I personally find more important is an agreement on open APIs," he said "The forum may be going further into open source in the longer run, but now we think it's important to focus on open APIs.
"We have more than 40 initial signatories and we think those make a snowball and a really good starting point. We think the snowball is going to roll and get bigger."
Email Newsletters
Sign up to receive TelecomTV's top news and videos, plus exclusive subscriber-only content direct to your inbox.