What's up with… Vodafone, Jio Platforms, Thales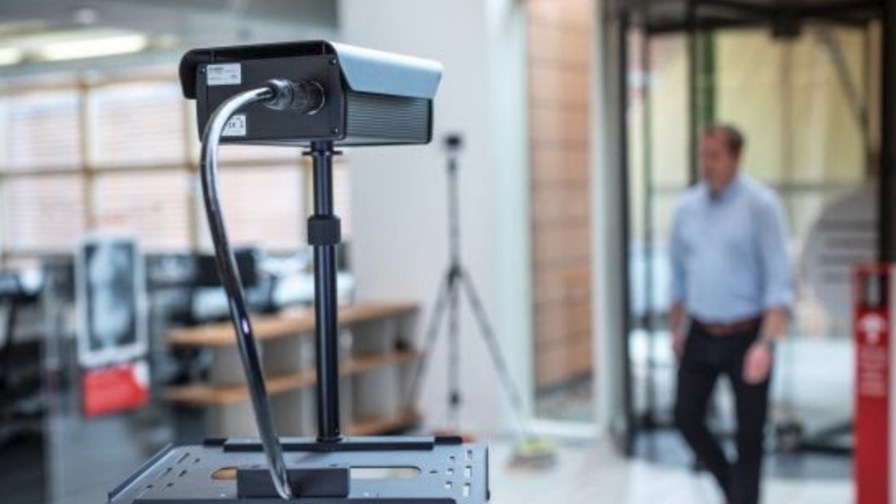 Vodafone teams up for employee heat screening
Reliance's Jio gets a $747 million injection from Silver Lake
Thales turns to Google Cloud for eSIM management
Here's the hot news from this Monday (and May the fourth be with you…):
Vodafone UK and Digital Barriers have launched a heat detection camera to check British workers for high temperatures, indicative of a Covid-19 infection, as they arrive at their workplace. The system, a combination of heat detection and IoT connectivity technology, can scan 100 people a minute. The big selling point is that, according to Vodafone, it requires only standalone installation and no additional IT support. It doesn't seem to cost an arm and a leg either: How does a year's installation at £1,711 per month sound?
French digital identity specialist Thales has deployed what it says is the world's first GSMA-certified eSIM activation solution on Google Cloud. This will "offer telecom operators secure and highly scalable support to manage increases in mobile subscriptions for eSIM-capable devices. It also lets them benefit from the reliability of Google Cloud's carbon neutral technology," states Thales. For more information, read this press release.
Nokia is helping Australia's Vodafone Hutchison to test 5G services in the 700 MHz band. The two companies have already collaborated on a 5G rollout using the 3.5 GHz band, as Nokia notes in this announcement.
German operator M-net is to use ADTRAN's software-defined access technology, including its Gfast technology for multi-tenant building networking, as it extends its fiber access network. ADTRAN is doing well in Germany, having just announced a major deal with Deutsche Telekom.
In Catalonia, an outfit called Kooomo has built and launched a B2B website to distribute PPE (personal protective equipment) to companies that are going to need it as they entice their employees back to work, post Covid-19 lockdown. Kooomo (yes, four Os!) hopes the MerCovid19.cat [ www.kooomo.com] initiative will inspire other companies and public entities nationally and internationally, to work together on similar projects. It claims to have offered the service to both the Irish and UK governments. See this announcement for more details.
Email Newsletters
Sign up to receive TelecomTV's top news and videos, plus exclusive subscriber-only content direct to your inbox.