Facebook gets a passage to India's SME market with $5.7bn Jio investment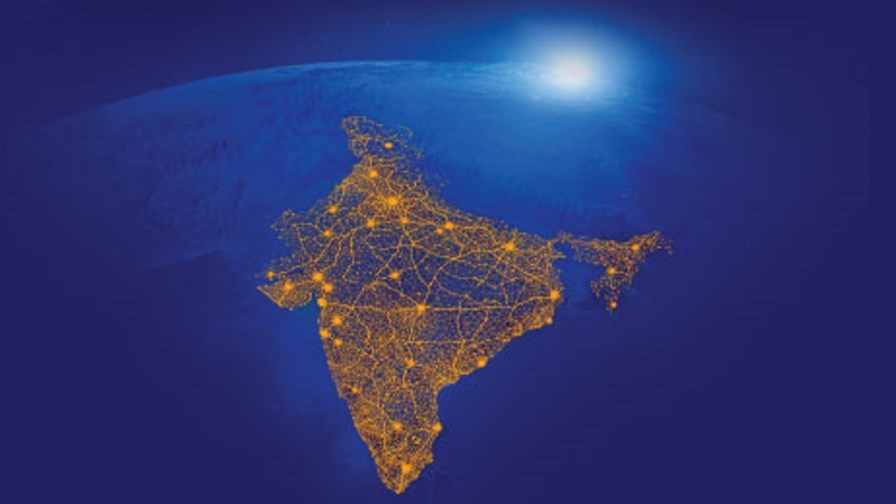 Jio Platforms encompasses networks, services, content, cloud and edge
WhatsApp set to connect millions of small retailers to their customers
Facebook's TIP initiative could also be a big beneficiary from this deal
Facebook has paid $5.7 billion for a near 10% stake in Jio Platforms, the parent of disruptive Indian operator Reliance Jio. The investment increases Facebook's exposure to India's massive SME market, and potentially opens a major new opportunity for those companies involved in the Telecom Infra Project (TIP), in which Facebook plays a pivotal role.
It is also the largest ever foreign direct investment for a minority stake in an Indian company, valuing Jio Platforms at $65.95 billion.
One of Jio Platforms' strategic objectives is to use its network, cloud, and software assets to improve access to cutting-edge connectivity and online services for Indian consumers and businesses – particularly SMEs, so-called micro-businesses, and farmers. According to Reliance, there are more than 60 million SMEs, 30 million small merchants, and 120 million farmers across India.
"They account for the majority of jobs in the country, and form the heart and soul of rural and urban communities alike," noted Facebook in a statement. "One focus of our collaboration with Jio will be creating new ways for people and businesses to operate more effectively in the growing digital economy. For instance, by bringing together JioMart, Jio's small business initiative, with the power of WhatsApp, we can enable people to connect with businesses, shop and ultimately purchase products in a seamless mobile experience."
Unveiled in January, JioMart is a portal that enables consumers to order groceries to be delivered from locally-run stores. Integrating it with WhatsApp, which is widely-used in India, will significantly extend the reach of retailers that sell through JioMart.
TIP of the iceberg
As mentioned, TIP could also be a significant beneficiary of this deal. None of India's major mobile operators are currently listed as TIP members (though Bharti Airtel was formerly involved), and yet this is one of the biggest mobile markets in the world.
On paper, Jio looks like an ideal candidate for a new way of procuring network equipment and rolling out infrastructure. It only launched mobile services in September 2016, but through a combination of aggressive, 4G-only deployment and disruptive pricing, it has already attracted 388 million mobile subscribers. It is now the country's largest operator by market share, according to the Telecom Regulatory Authority of India (TRAI). It is also pushing hard on fibre deployment.
Initiatives such as TIP, which wants to broaden the choice of suppliers and make it cheaper to deploy networks, should allow a player like Jio to continue its disruptive mobile strategy.
The potential upside to TIP doesn't end there, and this is why it is important to distinguish between Reliance Jio the telco and its parent, Jio Platforms.
Platforms encompasses not just fixed and mobile networks, but everything that goes with them, such as services, apps, content, AI, devices, and cloud – including edge. One of TIP's projects is the Edge Application Developer (EAD) project, which as the name suggests, is tasked with helping developers create edge applications using new APIs and SDKs. Again, a good fit for an outfit like Jio Platforms.
Beyond basic
The investment in Reliance Platforms is Facebook's most concerted effort yet to expand beyond its considerable presence in social media and networking and become even more deeply ingrained in India's online economy.
Its worth remembering, though, that its previous attempt ended in failure.
Facebook in early 2015 launched Free Basics, an app-based service that offered subscribers zero-rated access to various websites, including Facebook (of course!). Pitched as making Internet adoption more affordable, it faced a backlash from the pro-net neutrality lobby, which argued that by only including a limited choice of online services on its portal, Free Basics was picking winners and losers.
Not even an impassioned op-ed in the Times of India from Mark Zuckerberg himself could make any difference. The die was cast, and almost exactly 12 months after it launched, the TRAI hammered the final nail in Free Basics' coffin when it banned zero-rated Internet services in general.
Investing in an operator – one controlled by Mukesh Ambani, India's richest man – seems like a much more shrewd way of getting a foothold in India's digital economy.
************************************
We want to hear from you!
Take part in our 5G and Security survey and receive a free copy of the downloadable report ahead of general release.
Email Newsletters
Stay up to date with the latest industry developments: sign up to receive TelecomTV's top news and videos plus exclusive subscriber-only content direct to your inbox – including our daily news briefing and weekly wrap.