Deutsche Telekom hands ADTRAN a major software-defined broadband access deal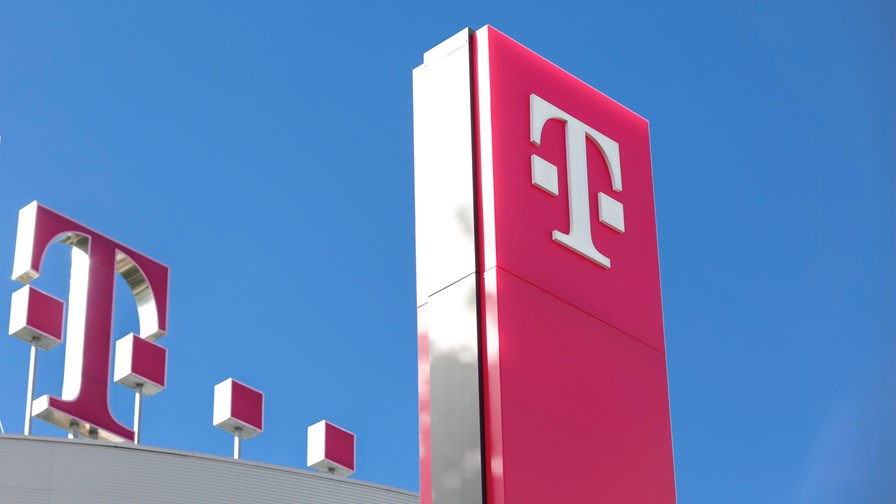 ADTRAN to provide software-defined fixed broadband tech for existing networks as well as Deutsche Telekom's new Access 4.0 builds
Access 4.0 rollouts based on ONF's SDN-Enabled Broadband Access architecture
Analysts say vendor's strategy is in line with operator access network plans
Deutsche Telekom has strengthened its relationship with fixed broadband access technology specialist ADTRAN with a lucrative deal, expected to be worth more than $100 million, that will see the German giant deploy the vendor's software-defined optical line terminal (OLT) systems and SDN-enabled management tools in its next-gen Access 4.0 rollouts as well as its existing access architecture.
That ADTRAN has been selected as a major supplier to DT is not a surprise: The companies have a long history. What is significant, though, is the operator's commitment to a next-gen, disaggregated fixed access architecture in its Access 4.0 program and its faith in a traditional telco equipment vendor to play a role in such deployments.
Notably, Orange, the giant French operator that has close R&D and procurement relationship with Deutsche Telekom, is also working with ADTRAN on its next-gen access program, as revealed earlier this week.
DT has been working on its Access 4.0 strategy for several years and identified a number of technology development partners – including virtual routing specialist RtBrick, white box switching vendors Delta Networks and Edgecore Networks, broadband chip giant Broadcom, server vendor HPE, and systems integrator Reply, as well as ADTRAN – during a presentation at last year's Broadband World Forum event in Amsterdam. At the heart of the strategy is the SDN-Enabled Broadband Access (SEBA) reference architecture developed by the Open Networking Foundation (ONF), as well as the ONF's Virtual OLT Hardware Abstraction (VOLTHA) model, which offer network operators the opportunity to extend software-defined programming to the fixed access network and enable operators to adopt a best-of-breed approach to the elements they want to deploy. DT has noted on a number of occasions that the economics of the model stand up and that it plans to start deploying Access 4.0 networks during 2020.
Now ADTRAN has been given the nod to supply its gear as part of Deutsche Telekom's plans to upgrade existing fixed access deployments and start rolling out Access 4.0 networks as it advances its FTTH plans and start to deploy XGS-PON technology that can enable 10 Gbit/s services. In the official announcement about the deal, the partners note that the first phase of deployment will support residential, enterprise and backhaul services and support GPON and XGS-PON services.
The vendor's Chief product Officer, Dan Whalen, says the initial deployments will be in Germany, but that the option for deployment exists across DT's multiple European markets. He sees this as the start of a 10-year project that should generate revenues for ADTRAN of "close to $100 million" during the next three to four years.
"The investments ADTRAN has made in software-defined access networking is having an impact… DT and Orange are an endorsement for our approach to deliver Gigabit broadband today and 10 Gigabit broadband down the road," noted Whalen. "We see this as positioning us well for other deployments based on ONF specifications," he added.
Key to the deployment at DT is the ability to deploy software-defined access technology alongside existing, traditional broadband access systems. "That has been a major challenge and has been the focus of our work on Mosaic Cloud Platform," which is ADTRAN's microservices-based network management and SDN controller software, noted Whalen, who added that a lot of progress has been made on the scalability of the white box servers and switches that are used in the disaggregated SEBA model.
The Orange engagement is currently an "engineering collaboration" rather than a contract award, but "it's a very deep integration effort… we expect this to turn into a commercial agreement in the next nine to twelve months," stated Whalen. "BT has also been vocal about software-defined access," he added: ADTRAN is expected to become the third fiber broadband access gear supplier to BT's semi-autonomous Openreach division anytime soon.
Timing right for software-defined access
Jeff Heynen, Senior Research Director, Broadband Access and Home Networking, at Dell'Oro, says it "certainly appears [ADTRAN's] timing is right for its SD-Access solutions. Back when it first started developing prototypes for the PON solution, it seemed like it was very early and that service providers were still in the mode of relying on their traditional hardware suppliers for 2.5G GPON. Many of them will continue to follow that route. But for those that are planning their 10G networks, it appears that, for many operators, that is a tipping point to also incorporating virtualized, disaggregated network elements."
Heynen sees a similar trend towards more open, disaggregated broadband network architectures as 10 Gbit/s systems are introduced in the cable operator community. "I view it as similar to cable, where Comcast and a growing number of operators are shifting from hardware-based CCAP [converged cable access platform] platforms to virtualized, server-based CCAP cores, as they make the transition to distributed access architectures."
The Dell'Oro analyst adds: "For telcos, utilities, and other ISPs, the switch to 10G also brings an opportunity to take advantage of the data center economics and scalability offered by an SD-Access solution. It also allows them to extend programmability to their access networks, which is a long-term strategic goal of most operators."
Julie Kunstler, Omdia's Principal Analyst, Service Provider Technology, sees the shift towards software-defined access solutions from companies such as ADTRAN, Calix, Sterlite and others, as one of the key trends impacting the traditional PON (passive optical networking) equipment landscape. Vendors are "seeing demand from CSPs for less traditional approaches, such as enabling switching and routing equipment to also support PON. Or for cable operators, who want to use the use the same cloud-based operating system regardless of the underlying medium, such as coax or fiber… other CSPs want to break away from traditional OLT equipment and move to a more SD architecture," she notes.
Erin Dunne, Director of Research Services at Vertical Systems Group, believes a number of different industry trends, including advances in PON technology coupled with decreasing PON costs, plus the software-defined architecture efforts of recent years, are helping ADTRAN's appeal: The requirements of Deutsche Telekom and Orange "tick all these boxes," she notes.
And the ADTRAN team is bullish about further success with its new product set. The vendor's VP of Global Marketing, Gary Bolton, says the company now has three software-defined access deals in the bag (the DT engagement is the only one so far announced) and is engaged in "a dozen RFPs for massive access transformation projects."
ADTRAN announces its first quarter financials after the stock market closes on May 6: Maybe further details of these engagements will emerge then.
- Ray Le Maistre, Editorial Director, TelecomTV
Email Newsletters
Sign up to receive TelecomTV's top news and videos, plus exclusive subscriber-only content direct to your inbox.