What's up with… Ericsson, UK altnets, the global cloud market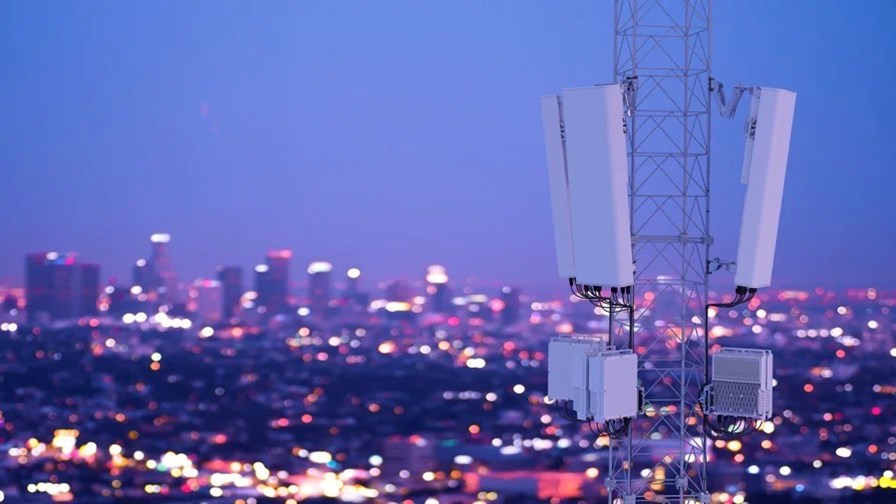 Ericsson targets power efficiency and indoor 5G with new launches
UK fibre broadband group to merge multiple operations
Global cloud market is still growing (but slowing)
In today's industry news roundup: Ericsson signals its intent to meet specific operator needs with its pre-MWC23 product launches; multiple UK FTTH players are merging into a single wholesale operation; the global cloud infrastructure services sector's ongoing growth looks set to be impacted by macroeconomic pressures: and more.
Ericsson has tapped into some of the mobile sector's key challenges – energy efficiency and indoor coverage – with pre-MWC product announcements that were unveiled at a media and analyst briefing in London on Thursday. In line with the needs of mobile operators the world over, Ericsson has developed remote radio units (RRUs) that are smaller, lighter and consume less power than previous models. For example, the vendor claimed in a press release that its triple-band Radio 4485 for frequency-division duplexing (FDD) is 53% lighter and consumes about 22% less energy than "comparable products". The new portfolio also included a broad range of green network features for the vendor's data transport, cell-site router and RAN management software product lines, including Booster Carrier Sleep, a software feature that "allows carriers to be switched on and off depending on the traffic load". The Swedish vendor has also expanded its indoor 5G small cell product line with additions to its Radio Dot System portfolio, including its new IRU 8850 unit, designed for medium-to-large venue coverage. Ericsson claims this product "delivers up to four times the capacity of its predecessors, enhancing network performance and user experience in medium to large venues. It is also up to 70% more energy efficient compared to active DAS [distributed antenna system] technology." For further details, see this announcement. That mobile operators need more energy-efficient technology from their vendor partners was made clear in the results of a recent Telecom TV poll – see Sourcing power-efficient kit is key to telco energy efficiency – poll results.
UK fibre broadband investor Fern Trading is consolidating multiple operating companies – Jurassic Fibre, Swish Fibre, Giganet and Allpoints Fibre – into a single entity that will become a single UK-wide wholesale network operator over the course of this year. "The industry has seen considerable investment and growth in recent years as operators build market momentum and value," noted Fern Trading in an announcement about the move. "The unification of the four businesses will enable them to combine their resources, knowledge and expertise to hasten and grow full fibre network access across the UK," it added. Jarlath Finnegan, currently CEO of Giganet, will lead the combined group: It's not clear what this means for the executive leaders of the other operations or what impact this will have on staffing levels across the four units. Fern Trading also owns another fibre access network operator, Vorboss, which is targeting the enterprise broadband sector in London – although this will remain an independent operation. The news comes only days after TelecomTV reported signs of growing economic pressure on the UK's scores of fibre broadband altnets – see UK fibre altnets face 2023 squeeze.
And while the four units might be merging over the coming year, that doesn't mean they've put current plans on hold: Giganet announced on Friday that it is offering its broadband services to 360,000 homes across Scotland, leveraging the wholesale access network already built out by partner CityFibre.
The global cloud market has been steadily growing, though the macroeconomic landscape could still present obstacles. According to estimations from Canalys, the total cloud infrastructure services spend in 2022 grew by 29% year on year to $247.1bn (from $191.7bn in 2021), but growth is expected to slow down in 2023 (forecasted growth for this year is 23%) as enterprises look to reduce costs by turning to "a more conservative approach to IT budgets". A slowdown is being noted by others, too. Synergy Research Group has estimated that the market growth rate for enterprise spending on cloud infrastructure decreased in the fourth quarter of 2022. Spending exceeded $61bn globally, which represents a 21% increase from the same period of 2021, but it was "substantially hampered by the historically strong US dollar and a severely restricted Chinese market". However, despite "the challenging environment", the full-year 2022 global market grew by $47bn from the previous year, slightly less than the 2021 growth of $49bn. "As economies improve and the foreign exchange market stabilises, Synergy forecasts that the worldwide cloud market will continue to grow strongly over the coming years," stated the research house. Finally, IDC has forecast that public cloud services spending in Europe will "march on", reaching $148bn in 2023 and growing at a compound annual growth rate (CAGR) of 22% to $258bn by 2026. "Being a cost-effective substitute to traditional IT deployments, software-as-a-service (SaaS) will continue to drive most of the spending in public cloud in Europe, especially during challenging times when companies are heavily scrutinising their budgets. On the other hand, companies are looking for tools that enable reduced speed to market and that allow them to speed up the creation of apps. Consequently, platform-as-a-service (PaaS) will remain the fastest-growing cloud segment in the future", the analyst company added.
NTT Docomo booked a 3.5% year-on-year increase in profit for its fiscal third quarter of 2022 (ending 31 December 2022), reaching ¥643.5bn ($4.9bn). Revenue was also up by 1.5% year on year to ¥4.4tn ($33.6bn), driven by gains made in its enterprise division (with revenue up 49.3%) and its smart life business, which includes finance and marketing solutions (with revenue rising by 76.2%). These results offset a 43.6% decline in its consumer communications operation revenue. According to the Japanese telco, its operating income, however, decreased by ¥18.8 bn ($143,550) year on year "as a result of being unable to cover rising electricity rates despite the positive effect of the increase in operating revenues, among other factors". Its 5G subscriber base doubled to 18.22 million (from 8.95 million in its third quarter of 2021). See more.
Jordanian mobile network operator Umniah has selected Ericsson as a vendor partner with which to build a 5G network in the Middle Eastern country. The telco has already started preparing its infrastructure to launch 5G services "in several phases" in Jordan after obtaining licences from the Telecommunications Regulatory Commission (TRC), according to Ericsson. Read more.
The UK's Competition and Markets Authority (CMA) has dealt a glancing blow to Microsoft's planned acquisition of leading video game developer Activision Blizzard for $68.7bn by concluding that the deal could "could result in higher prices, fewer choices, or less innovation for UK gamers," it announced this week. "The CMA provisionally found that being able to offer popular games will be important for cloud gaming providers to attract users as the market continues to grow and develop. The evidence available to the CMA currently indicates that Microsoft would find it commercially beneficial to make Activision's games exclusive to its own cloud gaming service (or only available on other services under materially worse conditions). Microsoft already accounts for an estimated 60% to 70% of global cloud gaming services and also has other important strengths in cloud gaming from owning Xbox, the leading PC operating system (Windows) and a global cloud computing infrastructure (Azure and Xbox Cloud Gaming). The CMA provisionally found that buying one of the world's most important game publishers would reinforce this strong position and substantially reduce the competition that Microsoft would otherwise face in the cloud gaming market in the UK. This could alter the future of gaming, potentially harming UK gamers, particularly those who cannot afford or do not want to buy an expensive gaming console or gaming PC," stated the CMA in the announcement. But there's still hope for Microsoft, as the CMA has sent both Microsoft and Activision Blizzard an explanation of how its "concerns might be resolved", which essentially means the CMA would approve the deal if certain concessions were met. And some industry analysts even believe the CMA's decision is a positive one for the deal, telling the Games Industry website that they expect concessions to be agreed and the deal to close before the middle of this year.
Virgin Mobile Middle East and Africa (VMMEA), which has mobile operations in Saudi Arabia, Kuwait and the United Arab Emirates (UAE) and about 3 million customers, has been acquired by Dubai-based Beyond One, a subsidiary of private global investment company Priora Management Holding Dubai, for an undisclosed sum.
- The staff, TelecomTV
Email Newsletters
Sign up to receive TelecomTV's top news and videos, plus exclusive subscriber-only content direct to your inbox.