€156 billion to deploy FTTH across Europe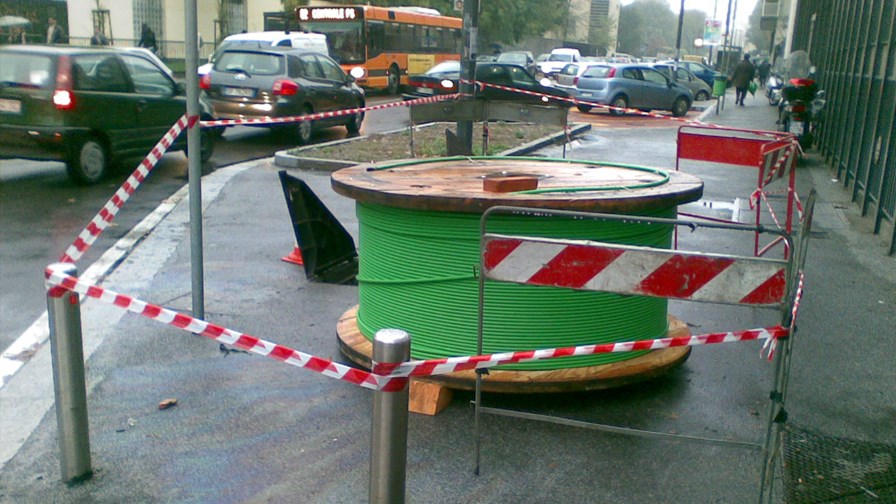 The FTTH Council Europe previews the findings of its new research
Believes a full Gigabit Society can be achieved for around €156 billion
Wants to see a more realistic discussion on deployment costs is needed in Europe
Supports the debate on the proposed European Electronic Communications Code
The FTTH Council Europe has this morning released the first results of its updated study on the cost of deploying fibre to the home (FTTH) throughout the 28 European Union countries. The work is part of an ongoing legislative debate on the proposal for a European Electronic Communications Code. Whilst the Council is holding back its full report until its annual conference in France next month, it has released some highlight figures and comments.
The cost model calculated the complete overlay of the EU28 countries with fibre in a greenfield scenario, with 100 per cent of all homes passed and 50 per cent of these actually connected. At present, an estimated 30 per cent of EU28 homes are passed with FTTH technology, with just 10 per cent connected. Factoring in these existing connections and coverage, the new model shows that the outstanding costs of full fibre coverage would be €156 billion.
However, it says that the re-use of existing infrastructure and effective implementation of the Cost Reduction Directive can lead to significant cost savings and could further bring down this total cost.
"Our model was developed by COMSOF who are network designers and cost modelling experts," explained Erzsebet Fitori, Director General of the FTTH Council Europe. "I don't wish to understate the challenge that Europe faces or the size of the investment that will be needed but the challenge should not be overstated either. These cost estimates show that FTTH is achievable throughout the EU."
The Council believes that a transparent and realistic discussion is needed so that the co-legislators, end-users and investors are aware of the real costs of creating the so-called Gigabit Society. It notes that Sweden, Spain and Portugal have over 80 per cent FTTH coverage, which it says strongly suggesting that high fibre coverage can be realistically achieved.
"Both the EIB and Analysis Mason put the cost of a full FTTH network at between €220 billion and €250 billion with that number falling to €154bn with infrastructure reuse," added Ronan Kelly, President of the FTTH Council Europe. "We need to have a realistic assessment of level of costs and their implications. Policy makers should not compromise in seeking the best networks for Europe and networks that can support 5G and next generation digital services."
Last September, during the State of the Union address given by European Commission President Jean-Claude Juncker, the EC proposed a three strategic connectivity objectives for 2025. These were:
All main socio-economic drivers (i.e. public sector and businesses) should have access to gigabit connectivity;
All European households should have access to connectivity offering a download speed of at least 100Mbit/s, which can be upgraded to 1Gbit/s or more;
All urban areas, major roads and railways should have uninterrupted 5G coverage, with service commercially available in at least one major city in each EU Member State by 2020.
"Connectivity is a key prerequisite for Europe's digital future," said Günther Oettinger, Commissioner for the Digital Economy and Society. The Internet of Things, digitisation of industry, cloud, big data – all this demands secure and ubiquitous connectivity, with the best speed and quality. It is time to move to a gigabit society and make sure all Europeans, whether in the countryside or in cities, can get access to a quality internet connection."
We await the full report from FTTH Council Europe with interest, to see how exactly the figure of €156 was derived, especially as deployment costs vary wildly from dense urban to remote rural locations, as well as with technology choices and regulatory assistance or hindrance. It's all very well for our elected (and unelected) politicians to make grand proclamations about a Gigabit Society, but there's a serious cost involved, which has to be paid for by someone.
The figure still includes the UK of course, although recent studies suggests that the cost to fibre up the UK alone could be around the £25 billion mark (with the UK's FTTH reach languishing in the low single digits…)
Email Newsletters
Stay up to date with the latest industry developments: sign up to receive TelecomTV's top news and videos plus exclusive subscriber-only content direct to your inbox – including our daily news briefing and weekly wrap.