Shareholders tell Zuckerberg, "You can't be both CEO and Chairman of Facebook"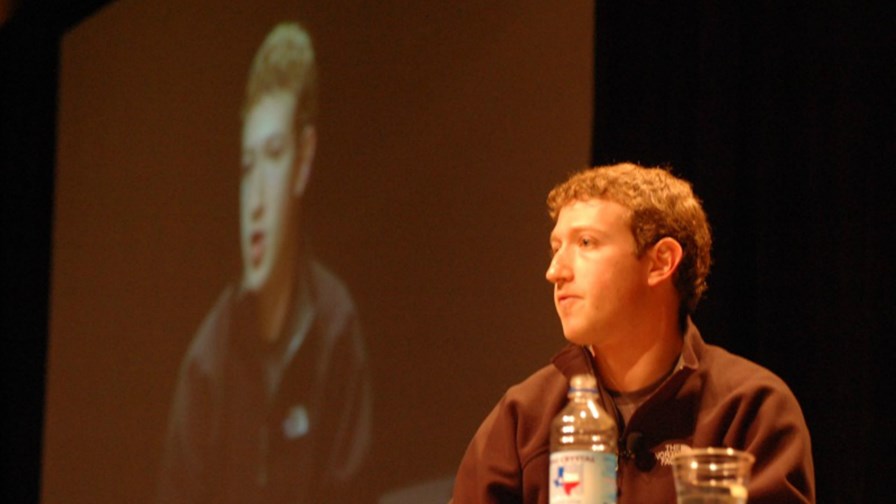 Groundswell of unrest is growing

Senior officials of four different states join the ranks demanding change

Data breaches and other scandals taking their toll

But Mark Zuckerberg can still outvote critics
Pressure is mounting for a major restructuring of the Facebook boardroom. Shareholder complainants, increasingly unhappy with Mark Zuckeberg's hammerlock on the company through his twin roles as both company CEO and chairman, have been joined in their criticisms by the Treasurers of three US states - Illinois, Rhode Island and Pennsylvania - and the Comptroller of New York City. These four officials have oversight responsibilities in regard to investments made by state pensions funds.
The senior officials have signed-up to a stockholder's motion to remove Zuckerberg from the post of company chairman and have him replaced by someone provenly independent. Important shareholders are increasingly restless and concerned about the number of scandals and ever more serious data breaches that have engulfed Facebook over the past couple of years and say an independent chairperson would result in better corporate oversight, governance, transparency and accountability.
In other words it would curb some of the powers that Mark Zuckerbeg zealously guards to himself and bring a second set of hands to bear on the corporate rudder, hands that might steer the listing and (literally) leaking company to bluewater sailing and an even keel.
Meanwhile, Zuckerberg has to field yet another another shareholder lawsuit
The shareholder unrest is intensifying even as Mark Zuckerberg finds himself faced with yet another legal action. After spending months combing through some 80,000 pages of internal Facebook emails and other documentation that were obtained as part of earlier court action, a coterie of US advertisers have initiated a lawsuit against Facebook alleging that the company has been deliberately and systematically duping their members by overstating the average viewing time that Facebook subscribers spend watching advertising videos on the social media site.
The suit relates to 2016, when, it is alleged, the viewing figures were exaggerated by between 100 per cent and 900 per cent before they were reported to the advertisers who were paying for their broadcasting and distribution.
The Wall Street Journal broke the story about the 100 per cent to 900 per cent figures cited in the lawsuit and it is notable that they are massively higher than the 60 per cent to 80 percent exaggeration in viewing time figures that Facebook eventually admitted to a couple of years ago.
The plaintiffs allege that Facebook knew all about the 'discrepancies' in the video viewing figures as far back as the beginning of 2015 but had decided 'recklessly' not to tell shareholders until over a year later. Furthermore, the suit alleges that Facebook had never fully audited its advertising video viewing statistics and that when the 'discrepancies' were revealed, the the company implemented a "no PR" programme to keep the scandal as quiet as possible.
The lawsuit stares, "The wide disparity between the actual average viewership and Facebook's reported metrics should have been corrected immediately, but Facebook severely understaffed the engineering team in charge of fixing errors - employing as few as two engineers - and this led to long delays before errors were fully investigated and corrected."
In response, and as might be expected, Facebook has issued a statement saying,"This lawsuit is without merit and we've filed a motion to dismiss these claims of fraud. Suggestions that we in any way tried to hide this issue from our partners are false. We told our customers about the error when we discovered it and updated our help centre to explain the issue."
If at first you don't succeed...
This isn't the first time shareholder activists have attempted to tip the ageing wunderkind CEO out of his Chairman's booster seat. They tried in 2017 and failed, not least because Mr. Zuckeberg has an unbeatable hand when it comes to voting.
However, dissent and unrest is growing and those that tried to get the CEO voted out of his chairman's role last year will do the same this year and are hoping that, over time and as perhaps more scandals and problems engulf Facebook they will get backing from more managers overseeing huge investments.
What the activists want to do now is to ensure that a motion to appoint and independent chairman is on the agenda at Facebook's next annual general meeting, (in May next year) forcing an 'on the record' debate and the issue into the court of public opinion where Mark Zuckeberg's tarnished star is on the well and truly on the wane.
It will probably be a long game to get the pieces in place that will eventually result in getting the Facebook chairman replaced and, unless another massive data breach or misuse of subscriber data scandal envelops the company in the coming months (and it might, who knows?), it will be an incremental process whereby the slow accretion of disgruntlement reaches a point sufficient to tip the balance the way of shareholders.
How long that will take is hard to predict but Mr. Zuckerberg is no longer the golden boy he was in early noughties and it's always worth remembering a particular sonnet by Percy Bysshe Shelley when overweening hubris holds centre stage. The closing lines are:
"On the pedestal these words appear. 'My name is Ozymandias, King of Kings; look on my works, ye mighty, and despair!' Nothing beside remains round the decay of that colossal wreck, boundless and bare the lone and level sands stretch far away."
Email Newsletters
Sign up to receive TelecomTV's top news and videos, plus exclusive subscriber-only content direct to your inbox.