What's up with… Vodafone, Sumitomo, AI in the UK, Qualcomm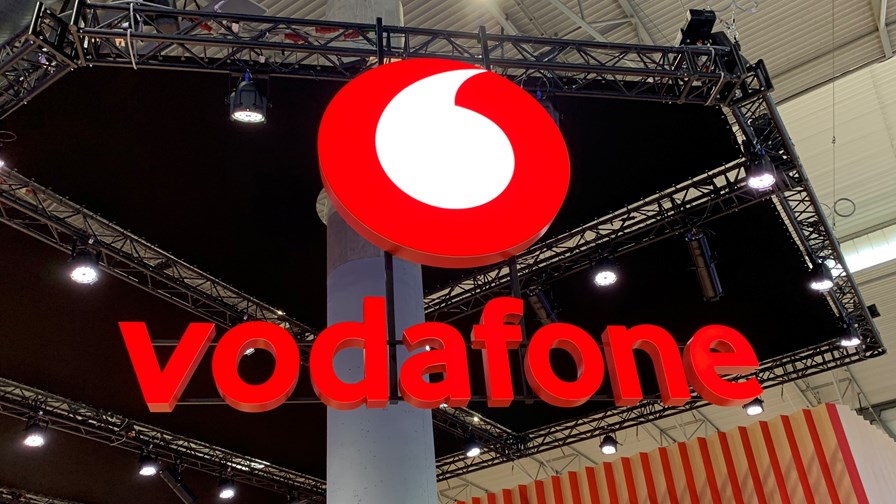 Vodafone and Sumitomo form economy of things company
The UK's competition watchdog is taking a close look at the impact of AI
Handset market slump hits Qualcomm's numbers hard
In today's industry news roundup: Vodafone joins forces with Sumitomo in anticipation of the economy of things; the UK's Competition and Markets Authority (CMA) is casting its beady eye over AI; Qualcomm takes a hit as the smartphone market remains stuck in the doldrums; and much more!
Vodafone and Japanese conglomerate Sumitomo have formed a new standalone venture to work on the development of what it is calling the "economy of things", with the telco holding an 80% stake in the new business. The companies believe the world is on the verge of a new era where "vehicles, devices and machines can interact and transact with each other via a secure digital platform, without human intervention, but with the owner in full control," and the partners want to provide the digital platform that will verify those "things" and enable them to automatically "exchange and trade data and money over secure and encrypted connections." They added: "Businesses across multiple sectors can instantly launch new products and create new revenue streams while consumers will be safe in the knowledge they are dealing with verified devices from a trusted authority." Handily, Vodafone has already developed an economy of things platform, called Digital Asset Broker, which it will transfer into the new business, along with related intellectual property, contracts, technology and software. Sumitomo will invest in the new business and work with Vodafone to attract additional investors, partners, and customers. Read more.
Still with Vodafone… The UK operator has said it will provide a "network fit for a king" during the coronation of King Charles III on 6 May 2023. The crowning will be broadcast live via a dedicated, "exclusive slice" of Vodafone's public 5G standalone (SA) network to UK broadcaster ITN. Vodafone noted its work with ITN consists of using "the next generation of 5G mobile technology" to ensure "the swift and secure transfer of the live coronation broadcast coverage from Westminster to ITN's London HQ, so it can then be shared across the nation and worldwide." It also boasted it was the first UK telco to ever provide a slice of a public 5G SA network for a major event broadcast, after being the pioneer in testing such a network for public use earlier this year – see What's up with… Vodafone UK, global RAN market, Taiwan. Vodafone claimed that 5G SA can deliver "lightning-fast" download speeds and "near-real time" data transfers, making it a good fit for the broadcasting industry. Find out more
And to round out a hat-trick of Vodafone-related developments in our news round-up today… Not for the first time, speculation is swirling that the UK telco and its domestic rival Three are about to announce the full details of their planned UK marriage. Reuters has reported that the pair are close to agreeing a merger, in a deal valued at $15bn in total (the equity of the combination would have a value of about £9bn, with another £6bn in debt) as per estimations by the Financial Times. Negotiations for the union are expected to be finalised as early as this month. According to Reuters, the merger would create the largest telco player in the UK, and plans are for Vodafone to own 51% of the combined entity, while Three's parent, CK Hutchison, would hold the remaining 49%. Last month, media reports suggested that senior executives from CK Hutchison have held "positive" meetings with senior UK government officials to seek political support for the deal – see What's up with… Orange, Vodafone UK and Three, generative AI.
UK competition watchdog, the Competition and Markets Authority (CMA), has launched an initial review to assess the impact of artificial intelligence (AI) developments on competition and consumer protection. The regulator will be assessing "how the innovative development and deployment of AI can be supported against five overarching principles: safety, security and robustness; appropriate transparency and explainability; fairness; accountability and governance; and contestability and redress." The review will look at the competitive markets for AI foundation models and how their use could evolve; it will also explore the opportunities and risks of such scenarios. In its statement unveiling the move, the CMA has stated that it will also seek to issue "guiding principles" to support competition and protect consumers as AI foundation models develop. The review is in response to numerous concerns about AI's potential impact on safety, security, copyright, privacy and human rights, and how markets work. "It's crucial that the potential benefits of this transformative technology are readily accessible to UK businesses and consumers while people remain protected from issues like false or misleading information. Our goal is to help this new, rapidly scaling technology develop in ways that ensure open, competitive markets and effective consumer protection," argued Sarah Cardell, CEO of the CMA. The watchdog is seeking "views and evidence" from stakeholders by 2 June 2023 and plans to publish a report based on the findings in September this year. Its move comes at a time of mounting concerns over the use of generative AI, such as ChatGPT – including from former Google AI expert Geoffrey Hinton, Telefónica's CEO José María Álvarez-Pallete who last month cautioned of the "existential risk" from "a runaway or power-hungry GenAI", and a plea from AI experts, researchers and supporters, including Elon Musk, for an immediate pause on "giant AI experiments".
With global mobile phone shipments this year set to hit their lowest point in more than a decade, Qualcomm, the main wireless chip supplier to handset manufacturers, is suffering a bit of a blip. The vendor reported a 17% year-on-year dip in fiscal second-quarter revenues to $9.28bn and a 45% decline in operating profit to $1.9bn as lower demand from the handset market and macroeconomic conditions hit its numbers. The sale of wireless chips for mobile devices accounts for about two-thirds of the company's revenues, so when that market grows or contracts, it has a direct impact on Qualcomm's financials. And the worse news is that market conditions are not set to improve during the current quarter, with revenues for the three months to the end of June set to be between $8.1bn and $8.9bn. Qualcomm's share price took a dive in Thursday trading, dropping by 6.9% to $105.04.
The Telecom Italia (TIM) board is currently (as of Thursday afternoon, at least...) poring over the latest bids for its NetCo division (fixed access and international network assets) submitted by private equity firm Kohlberg Kravis Roberts (KKR) and a consortium formed by state lender CDP (Cassa Depositi e Prestiti) and Macquarie Infrastructure, both of which are believed to be around the €20bn mark. The expectation is that the national Italian operator will ask both bidders to once again go away and consider higher bids. In the meantime, Telecom Italia's largest single shareholder, French media giant Vivendi, is reportedly calling on the TIM board to scrap the bidding process and look for alternative ways to reduce the telco's €25bn debt pile, as the current bids fall far short of Vivendi's valuation for NetCo of €31bn, according to Reuters.
UK satellite communications company OneWeb has collaborated with Now Corp, the parent company of Philippines-based operator Now Telecom, to deliver satellite-based "high-speed, low-latency" broadband connectivity in the South-east Asian country. Under a memorandum of understanding (MoU), OneWeb's constellation of low-earth orbit (LEO) satellites will be combined with Now's broadband service and its "strong local presence especially in the enterprise market" to offer "seamless connectivity" in various sectors, including the government, aviation, maritime, military, energy, healthcare and banking. In its statement, OneWeb reaffirmed that it is set to complete its rollout of global coverage this year, after completing its initial phase of LEO satellite deployments in March – see What's up with… KPN, Cellnex, OneWeb.
- The staff, TelecomTV