What's up with… Telefónica, SK Telecom, Vodafone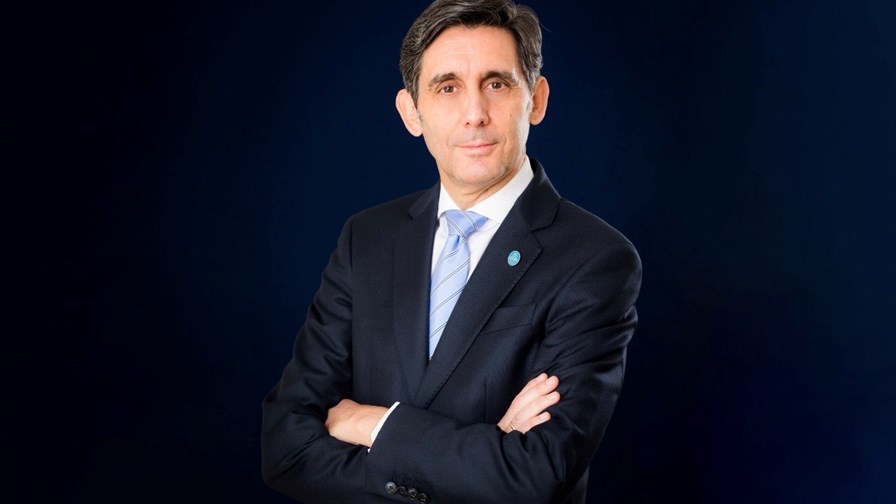 Telefónica boss voices generative AI concerns
SK Telecom expands into the US broadcast sector
Vodafone offers better financing rates to 'green' vendors
In today's industry news roundup: Telefónica CEO adds to the growing concerns about generative AI developments; South Korean telco SK Telecom is building a new revenue stream in the US broadcast technology market; Vodafone is to offer preferential vendor financing terms to suppliers that achieve certain environmental performance criteria; and much more!
Telefónica has published a blog attributed to its chairman and CEO José María Álvarez-Pallete that warns of the "existential risk" from "a runaway or power-hungry GenAI", making the influential executive the latest big name to strike a cautious note about generative AI tools, such as Open AI's Chat GPT. In the blog, the CEO notes that generative artificial intelligence (GenAI) "is, for many technologists, a turning point in humanity, probably far more important than the arrival of the printing press or nuclear fission… Today, the GenAI writes 40% of a software engineer's code and begins to develop complex capabilities, such as cheating. Our ability to distinguish between GenAI and human-generated text is already impossible in practice. Technology has always enhanced humanity. GenAI has the ability to do this exponentially. DeepMind, for example, was developed in 2021, and is a model capable of predicting the shape of the amino acids that make up proteins. This capacity was at 30% and DeepMind increased this to 60%. With this discovery we can design crops resistant to climate change, develop new medicines, or generate enzymes capable of degrading plastic." However, he added, "as has already happened in previous technological revolutions, we cannot let it get out of hand. Not everything that technology is capable of doing is necessarily good or socially acceptable. A runaway or power-hungry GenAI is an existential risk. It could make molecules that are harmful to humans or lead to models of fake news or deep fakes becoming a threat to democracy through mass campaigns of systematic and undetectable disinformation. Unlimited intelligence placed at the service of particular interests can create chemical or cybernetic weapons. The very companies that develop GenAI do so without knowing how to stop the process when GenAI acquires a degree of unrestrained autonomy." And, right now, the pace of GenAI development is accelerating rapidly: "In the first quarter of 2023, the companies that developed GenAI received $11bn, matching the same investment they had received throughout the previous 10 years," noted the CEO. So, what to do? "There is probably no consensus today as to whether or not a moratorium on the advancement of GenAI is needed globally. There are even opinions that believe that if only one part of humanity decides to declare this moratorium, the other part will have a decisive competitive edge and could elicit a destabilisation of the global geopolitical order. It is a question of values. We must be people-centric. The rights of people must be prioritised over any other criteria. Today this is not the case." Sleep well, everyone… and don't get freaked out if Alexa wakes you up…
Of course, generative AI is just about the hottest tech topic around at the moment, and not a day goes by now without it being referenced in one way or another even within the confines of the communications networking and services sector. So it's no surprise to see Álvarez-Pallete's blog published at the same time as research firm GlobalData is publishing its own blog about how GenAI tools can help telcos – see ChatGPT and its ilk can help telcos cut costs and improve services – GlobalData.
South Korean operator SK Telecom (SKT) has unveiled plans to enter the US market by providing a "next-generation broadcast solution", built with mobile edge computing (MEC) technology, to Sinclair Broadcast Group, a US media company that provides local news and sports coverage. The telco's new Petasus Media solution is a combination of SKT's MEC technology, called Media Edge Platform, and Dell Technologies' PowerEdge servers. The offering enables central broadcasting systems to "efficiently operate" local broadcasting stations through cloud-based virtualisation of the broadcast transmission infrastructure: Sinclair will enable such functionality using applications developed by Cast.era, which is a joint venture company owned by… Sinclair and SK Telecom! "Previously, broadcasters had to purchase and install new broadcasting transmission equipment to increase the number of program streams of local broadcasting stations or add new features," noted SK Telecom. "Now with Petasus Media, new applications can be installed in the cloud of local broadcasting stations remotely from the central station, thereby enabling broadcasting firms to reduce equipment purchase costs and enhance operational efficiency of the overall system," it added. According to SKT, its solution also allows broadcasters to transmit data, such as regionally targeted advertising and real-time alerts for emergencies, via their local networks according to their desired schedule. Read more.
In partnership with non-profit organisation CDP, Vodafone is to create a new programme that will provide preferential financing rates to telecom suppliers that "score highly" against environmental performance criteria. Based on a framework comprising 12 criteria relating to greenhouse gas (GHG) emissions in the supply chain, suppliers will be encouraged to disclose their emissions data and improve sustainability in their operations to unlock more favourable financing rates from the operator. Initially, the framework will be made available to suppliers, before being extended to "a wider variety of suppliers and their supply chain financing providers later this year" in the hope that the model will be widely adopted across the telco industry. Find out more.
China Mobile is reportedly looking to buy telecoms company Hong Kong Broadband Network (HKBN), which is currently valued at $1bn. According to Reuters, the Chinese telco recently sent a request for proposal to a group of banks to advise on acquiring the operator and taking it private. However, the report said no formal offer has yet been made by China Mobile as it is still exploring options from investment banks. HKBN has reportedly attracted other potential suitors too, including infrastructure investment manager I Squared Asia Advisors and Hong Kong-based investment company PAG. HKBN is said to have had a 34% market share of Hong Kong's residential broadband market and a 37% of the enterprise broadband business in 2022, Reuters stated.
Ericsson is in the news a lot this week following the publication of its disappointing first quarter financials and the announcement that its CFO of seven years, Carl Mellander, is stepping down (though not immediately). But it's also worth noting that the vendor has also just announced a five-year R&D partnership with the Canadian government valued at more than C$470m (US$351m). "The investment, at Ericsson's Ottawa, Ontario and Montreal, Quebec facilities, is expected to create and upskill hundreds of jobs – strengthening the sites as global leaders in 5G Advanced, 6G, AI, cloud RAN, and core network technologies," noted the vendor in this announcement. "The investment will also support the expansion of research facilities and staff support for quantum computing at Ericsson's recently established Quantum Research hub in Montreal," it added.
Israeli cellular provider Cellcom has joined forces with Parallel Wireless for the launch of a "first-of-a-kind" pilot to deploy autonomous 5G standalone (SA) core sites in Israel. Based on the 5G SA technology, the tests will include an end-to-end Open RAN solution that will comprise demonstrations of RAN intelligent controller (RIC) capabilities. Parallel Wireless said that the experiments, which are scheduled to conclude by the end of 2023, will aim to test "the innovative Open RAN 5G technology". If successful, the technology is set to provide "an open network architecture," giving Cellcom more flexibility in mobile network deployments, and providing smoother upgrades in the future. According to Baruch Navon, president and COO of Parallel Wireless, the pilot will involve advanced applications that are set to improve network performance and efficiency. This move builds on an announcement by Cellcom that it plans to establish a cloud-based 5G SA network.
In the wake of its recent investigation into its 48 billion Philippine pesos (PHP) (US$854m) capex overspend, PLDT, the national operator in the Philippines, has announced the departure of a number of senior executives, none of whom appear to have been dismissed with cause. Even though, according to the telco, the investigation found no evidence of any fraud or "bad faith", PLDT's chief procurement officer Mary Rose Dela Paz has resigned, head of networks Mario Tamayo and CFO Anabelle Chua have taken early retirement, and vice president Alex Kibanoff availed himself of the company's voluntary redundancy programme, the telco noted in this announcement. In addition, vice president Wilson Bobier voluntarily resigned. This may not yet be the end of this saga…
- The staff, TelecomTV
Email Newsletters
Sign up to receive TelecomTV's top news and videos, plus exclusive subscriber-only content direct to your inbox.