What's up with… ETSI, PLDT, Comba Telecom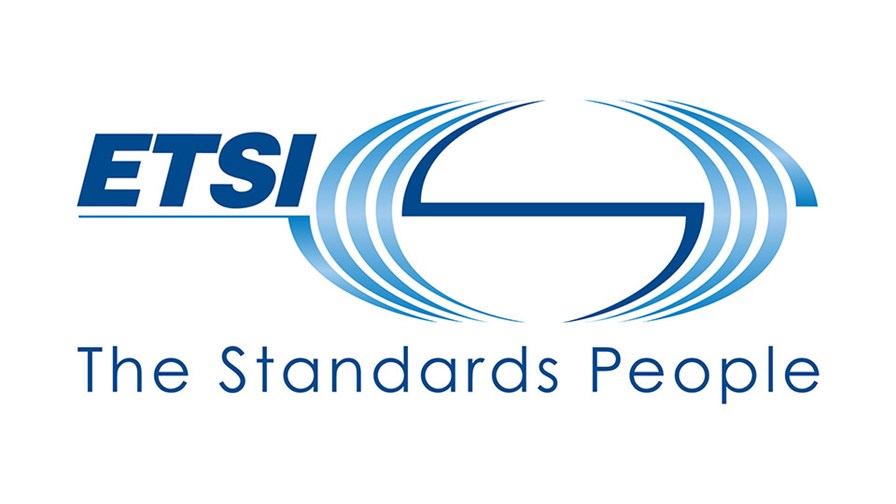 ETSI has pulled together its network automation smarts
PLDT has been trying to fix its (expensive) capex foibles
Comba looks set for another year of RAN sales growth
In today's industry news roundup: Industry specs giant ETSI has amassed its network automation research highlights into one handy document; PLDT has failed to find any evidence of fraud during its capex overspend investigation; RAN vendor Comba likes the way 2023 is shaping up; and more!
Anyone interested in network automation (and if you're not, why not?) might want to check out a new whitepaper from ETSI, entitled "Unlocking Digital Transformation with Autonomous Networks", which pulls together the network automation specifications development work underway across nine different ETSI groups, including, of course, the Zero-touch network and Service Management (ZSM) and Network Functions Virtualisation (NFV) groups. "The aim is to present the status of AN [autonomous networks] standardisation in ETSI, to point out achieved results, relevant trends and core topics, and to highlight the benefits of autonomous networks," notes the institute. "The transition towards cognitive Autonomous Networks becomes an urgent necessity to unlock the business potential of 5G and beyond. The transition will be gradual, with the ultimate goal to enable service delivery with agility and speed and ensure the economic sustainability of the very diverse set of services offered by Digital Service Providers," it added. Read more.
PLDT, the national operator in the Philippines, has issued an investor update noting that it has concluded the review of its 48 billion Philippine pesos (PHP) (US$882m) capex overspend (first announced in December 2022) and found no evidence of any fraud or "bad faith" and has "adopted and implemented, or is in the process of implementing, various operational enhancements to its policies, procedures and controls relating to capex management processes." Well, that's a relief! (But it comes as no surprise…) In the meantime, it has been negotiating with its main vendors – Cisco, Ericsson, Huawei and China's FiberHome – to try to soften the financial blow of having signed equipment deals worth way more than it actually had to spend. Dealing with that quartet first was a priority as those companies account for about 80% of its capital outlay, which accounts for some $706m of its overspend commitments. PLDT says it has reduced its commitments to those companies to PHP 33bn (US$607m) and will now enter negotiations with the "non-major vendors" that account for the other 20% of its spending. What a pickle!
Comba Telecom is becoming a more recognisable name in the global comms sector these days, especially as Open RAN opportunities open up the market to alternative radio access network equipment suppliers. But just how big is Comba? Its latest annual results show that in 2022 the company generated revenues of HK $6.36bn (US $810m), up by 8.4% year on year, while profit before tax came in at HK $297m (US $37.8m), a marked improvement on the full-year loss before tax of HK $656m (US $83.6m) reported for 2021. Almost half of the company's revenues come from the sale of base station antennas and associated subsystems. As you might expect, its largest customers are the three main Chinese operators, with China Mobile accounting for 24% of all revenues, China Unicom accounting for 15.9% and China Telecom just 6.4%. The vendor also generated 6.4% of its sales from passive infrastructure operator China Tower. As for 2023, the Comba Telecom management team is confident of further growth, as its product portfolio is suited to mobile network densification rollouts, which is what the main Chinese operators are now focused on with their 5G rollouts.
The unified communications and collaboration (UC&C) market grew by an astonishing 9.8% to US $59.3bn in 2022, according to a new report from research house IDC. "Businesses have been investing in UC collaboration and UCaaS [unified communications-as-a-service] solutions to improve employee and customer interactions while supporting cost-effective business agility and digital transformation (DX) initiatives," noted IDC in this press release. "When it comes to telephony communications solutions in use today, roughly two-thirds of organisations are using at least some cloud-based UCaaS as part of their primary approach, and UCaaS adoption is expected to continue. Network-related spending remained resilient in 2022 despite inflation, regional conflicts, lingering channel issues, etc. Speed, network resiliency, and productivity continue to be seen as key drivers of the market," it added. Microsoft is the clear market leader, generating UC&C revenues of $23bn for a market share of almost 39%. Cisco commanded a 7.4% market share, while Zoom had a 7.1% market share.
If you thought you couldn't put a price on the importance of being listened to – it appears that now you can – literally… Artificial intelligence (AI) bot company Character.AI has secured a $150m Series A funding round led by Andreessen Horowitz (a16z), one of the best-known and most respected investor companies in Silicon Valley, with participation from earlier investors, such as ex-CEO of GitHub, Nat Friedman, former Mixer Labs CEO Elad Gil, investment group SV Angel and investor A Capital. With this round, Character.AI gains unicorn status – a startup with a market value of more than $1bn. The proceeds will be used to boost the company's growth through expansion of its engineering team and its compute abilities, which is expected to bring about "a more sophisticated model with advanced reasoning and greater accuracy," as well as new features. The platform, founded in 2021, allows users to create a customisable and personalised "AI companion with a distinct personality and values. Whether a user is seeking a sympathetic ear or an analytical problem-solver, there's an AI at Character.AI to meet the unique needs of every person," according to the company. "Character.AI is rapidly and dramatically advancing generative AI, with the potential to transform how humans connect not just with AI, but more broadly reinvent how we interact with technology as a whole in our everyday lives," commented Sarah Wang, general partner at a16z, who is joining the board of directors at Character.AI following the financing round. For how much longer will generative AI be a money magnet? And will these backers ever get a return on their investments?
The Belgian Competition Authority (BCA) has opened an investigation into "a possible abuse of dominance by Proximus in the context of the takeover of Edpnet," an ISP with operations in Belgium and The Netherlands that filed for bankruptcy protection in October 2022. Proximus, which is Belgium's national operator, announced earlier this week that it had struck a deal to acquire Edpnet (for an undisclosed sum) following approval from the commercial court of Dendermonde, noting in its announcement that Edpnet is "the largest independent fixed internet player on the Belgian market, mainly appealing to the growing consumer segment of tech-savvy cord cutters and gamers, looking for high-quality product specifications… at a favourable price," and that it serves around 46,000 fixed internet and 13,500 mobile customers. But now Proximus will have to wait for the BCA ruling before it can take control of Edpnet, which it plans to run as a "separate entity" within the Proximus group. "Careful attention will be paid to preserving the unique culture, independent spirit, and brand identity of Edpnet as well as to ensuring a seamless continuation of the activities and uninterrupted service to customers," stated the company in this announcement.
Vodafone Group has banked an initial €4.9bn from the sale of a stake in Vantage Towers to private equity firms Global Infrastructure Partners (GIP) and KKR, a deal that was agreed in November 2022. According to an announcement made to investors today, the transaction has been completed, with Vodafone noting that further share sales to the private equity firms could eventually result in total proceeds of €6.6bn. Vodafone's stock has lost 1.6% of its value today and is currently trading at 86.3 pence on the London Stock Exchange.
- The staff, TelecomTV
Email Newsletters
Sign up to receive TelecomTV's top news and videos, plus exclusive subscriber-only content direct to your inbox.