Capex crunch and higher costs hit Ericsson's numbers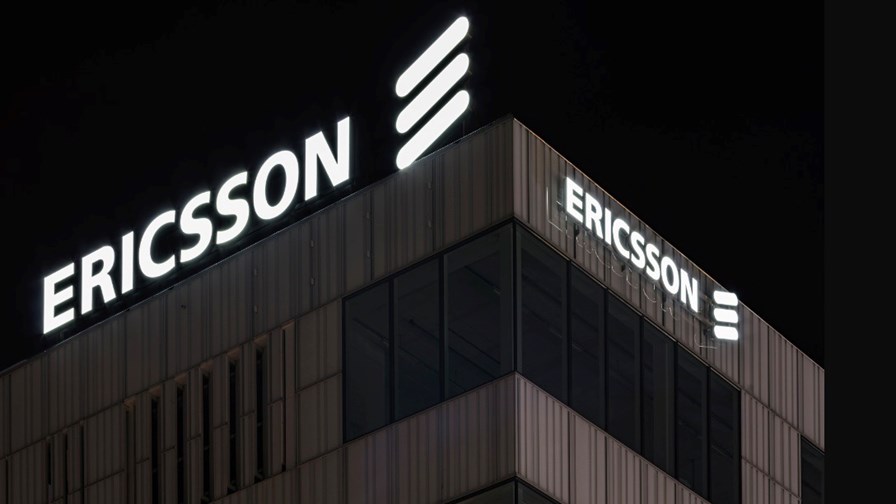 Ericsson has reported its first-quarter financials
Mobile network equipment sales were saved by India's 5G rollouts as telcos elsewhere spend less
Margins have tumbled…
… as has the vendor's share price
As expected, the first half of 2023 looks like a tough time for Ericsson: The giant Swedish vendor's latest financial report shows the impact that reduced telco spending in many markets, including North America, is having on the vendor's sales, with only the intense 5G rollout investments by India's major operators saving the day during the first quarter of the year.
On paper, the reported sales numbers don't look too bad – first-quarter revenues totalled 62.6bn Swedish krona (SEK) (US$6.08bn), up by 14% compared to the same period a year ago. But when currency exchange rate fluctuations and the sales from Vonage, acquired in July last year, are stripped out, the sales are flat year on year.
The same cannot be said of the vendor's profitability: The company's operating margin (earnings before interest and tax) was 4.9% in the first quarter, a significant drop from 8.6% a year ago, while net profit dipped by 46% to SEK1.6bn ($155m). Those margins were all squeezed by higher general costs – selling and administrative expenses were 38% higher than a year ago at SEK9.1bn ($884m) – as a result of the $6.2bn acquisition of Vonage, as well as restructuring costs associated with a significant headcount reduction.
The capital expenditure (capex) cuts by the major telcos in the US has had a major impact on the vendor. During the first three months of this year, revenues in the North America region (Ericsson's largest geographic market) came in at SEK16.9bn ($1.64bn), down by 18% in reported numbers, and down by 26% when adjusted for currency exchange rate fluctuations and the impact of acquisitions. And the prospects for the rest of the year don't look great in this region either. In its earnings report, Ericsson cites forecast numbers from research house Dell'Oro Group that suggest the radio access network (RAN) equipment market in North America will shrink in value year on year by 7% in 2023.
The numbers were also grim in the combined Europe and Latin America region, with revenues, at SEK14.2bn ($1.38bn), down by 7% in reported numbers and by 12% when adjusted for currencies and the impact of acquisitions.
Things would have been a lot worse if it wasn't for the current intense investments in 5G network gear by India's main network operators Reliance Jio and Bharti Airtel, which helped to boost sales in the South-east Asia, Oceania and India market to SEK13.9bn ($1.35bn), up by a whopping 138% in reported numbers and 132% adjusted.
While that's a great help on the sales front, the margins from sales in India (especially in the initial roll-out phase) are not as strong as they are in regions such as the US and Europe, so higher revenues in India will have contributed to the pressure on margins. And it must be remembered that while sales in India are strong currently, the rapid 5G rollout will only last into next year and then will, very likely, tail off dramatically as Jio and Airtel reach national coverage.
And things aren't looking much healthier for the second quarter either, as Ericsson's management gave a very downbeat assessment of trading for the three months to the end of June.
Even though Ericsson's CEO Börje Ekholm warned at the start of the year that the first half of 2023 was going to be rocky, investors were clearly expecting better, as Ericsson's share price lost almost 6.5% of its value on the Stockholm exchange in Tuesday trading to slump to SEK58.39 – that's nearly 29% lower than a year ago.
The earnings report came just a day after Ericsson announced that its CFO, Carl Mellander, will step down at the end of March next year, giving the company plenty of time to find a successor: You can read more and see what Ekholm had to say about his trusted colleague in this announcement.
- Ray Le Maistre, Editorial Director, TelecomTV
Email Newsletters
Sign up to receive TelecomTV's top news and videos, plus exclusive subscriber-only content direct to your inbox.