What's up with… AI concerns, Ethiopia, 5G in Portugal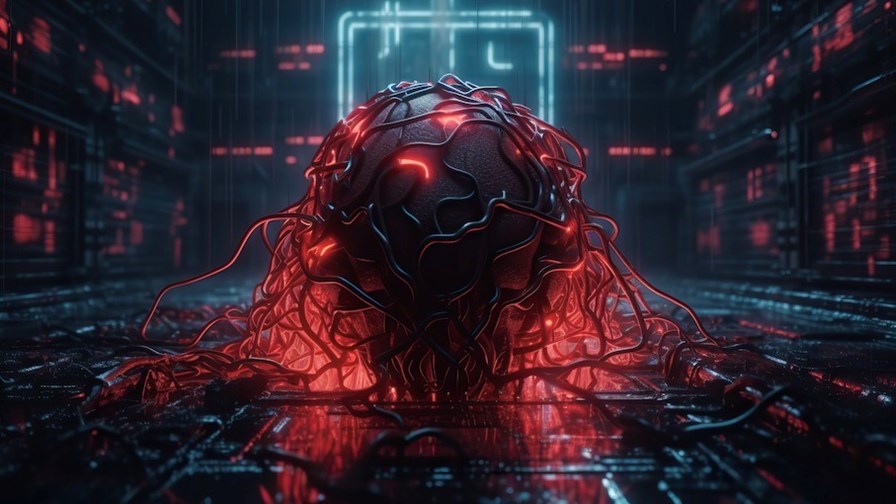 AI chiefs issue stark warning
e& the latest to mull Ethiopian investment
Portugal effectively bans Huawei and ZTE from 5G rollouts
In today's industry news roundup: Some of the world's leading AI experts have global extinction on their collective mind; Ethiopia continues to attract telco attention; Portugal looks set to exclude Chinese vendors from its 5G radio networks; and much more!
Concerns about the potential harm of artificial intelligence (AI) have resurfaced once again… The Center for AI Safety (CAIS), a San Francisco-based non-profit research organisation, has issued a brief statement with only one recommendation: "Mitigating the risk of extinction from AI should be a global priority alongside other societal-scale risks such as pandemics and nuclear war." The statement has been signed by hundreds of AI experts and public figures, including Geoffrey Hinton (dubbed "the godfather of AI") who recently left Google, Sam Altman, the CEO of ChatGPT developer OpenAI, and Demis Hassabis, CEO of AI company Google DeepMind. It is unclear how the CAIS is proposing to mitigate such a risk. However, according to its statement, the organisation aims to "open up discussion" and overcome the difficulty of expressing concerns regarding "some of advanced AI's most severe risks". It also aims to "create common knowledge of the growing number of experts and public figures who also take some of advanced AI's most severe risks seriously," the CAIS added in its statement. The declaration comes after thousands of AI and other tech experts, including Elon Musk, in March issued an open letter urging an immediate pause on "giant AI experiments" for at least six months to allow for the risks and capabilities of such systems to be examined. A month later, Telefónica's chairman and CEO, José María Álvarez-Pallete, cautioned of the "existential risk" from "a runaway or power-hungry GenAI" – see What's up with… Telefónica, SK Telecom, Vodafone. AI and its role in the telecoms sector was also among the hottest topics discussed by attendees at TelecomTV's DSP Leaders World Forum 2023 – see Towards the AI-native telco.
Middle East digital services giant e& is the latest company to show an interest in entering the mobile sector in Ethiopia, according to local reports. Hatem Dowidar, CEO of e&, held remote talks with Ethiopia's State Minister of Finance Dr. Eyob Tekalign last week, Ethiopia Monitor has reported, and agreed to meet in Addis Ababa, the capital city of Ethiopia, in the near future. The African country opened up its telecom market in 2021 by awarding a licence to Safaricom Telecommunications Ethiopia, a local telecoms operating company owned by a consortium that includes Vodafone, Vodacom and Safaricom, and is now seeking applicants for an additional licence while hoping to sell a stake in state-owned operator Ethio Telecom. According to Ethiopia Monitor, Orange and Veon have also shown recent interest in the market, which has plenty of growth still to come: According to DataReportal, the country had 66.8 million mobile connections earlier this year for a mobile penetration rate of just 53.5%.
Portugal is on course to become the latest country to effectively prevent its network operators from deploying technology supplied by Chinese vendors Huawei and ZTE in their 5G networks. The Safety Assessment Commission, under the auspices of the country's Higher Council for Cyberspace Security, has issued a report recommending that companies based in countries outside the European Union and that are not OECD (Organisation for Economic Co-operation and Development) or NATO (North Atlantic Treaty Organisation) members, should not be allowed to supply network equipment to Portugal's mobile network operators because they pose a high risk to national security. The OECD has 38 country members, including Sweden (home to Ericsson), Finland (Nokia), South Korea (Samsung), Japan (NEC, Rakuten Symphony) and the US (Mavenir), while NATO has 313 country members from Europe and North America, but China is not a member of either body. If the commission's recommendations are acted upon, Portugal's operators – Altice Portugal (which offers services under the Meo brand), Vodafone and NOS – would need to rethink their procurement plans as each of them has Huawei gear in their radio access networks, though they have all previously decided not to use Chinese technology in their 5G core platforms. According to a new report from Strand Consult, Chinese technology was deployed at 34% of 5G RAN sites in Portugal at the end of 2022. Other countries to have excluded Chinese vendors from their 5G networks, either directly or indirectly, include the UK, Sweden, Canada and Denmark.
Twitter has left the European Union (EU) voluntary Code of Practice against disinformation, Thierry Breton, European commissioner for the internal market, announced…. on Twitter. "But obligations remain," noted Breton. "You can run but you can't hide. Beyond voluntary commitments, fighting disinformation will be [a] legal obligation under #DSA [Digital Services Act] as of August 25. Our teams will be ready for enforcement," he added. From that date, any media platform with more than 45 million monthly active users will need to comply with the Act. Adding to the commentary, Věra Jourová, the EC's vice president for values and transparency, said, also on Twitter, that "Russia's disinformation is dangerous and it is irresponsible to leave [the] EU's anti-disinformation Code. The Code remains strong, sets high standards and is at the heart of our efforts to address #disinformation," the Czech politician added. For some reason, it's unlikely that Elon Musk and his Twitter team will care much what EC ministers (or anyone else) thinks, even though it leaves Twitter somewhat alone in its stand, as the operators of the other major digital media platforms, Meta, Google, Microsoft and TikTok, are all signatories to the voluntary code.
Pan-European network and datacentre operator Exa Infrastructure has continued to make itself increasingly indispensable to the international networking sector with a deal to connect its European network to the Trans Europe Asia System (TEAS) network run by Cinturion by landing a new dual-path connection to the TEAS at Pescara on Italy's Adriatic coast. The two new connections link Europe to India via the Middle East – one via the Red Sea and the other via Jordan. "Connecting these two expansive infrastructure assets is a significant step forward for the routing of digital traffic between Europe, the Middle East and India," noted Exa's chief commercial officer, Nicholas Collins. "At Pescara, Exa will provide a direct link into a network with the broadest geographic footprint in Europe [and] with the highest level of resiliency bolstered by additional new fibre in Italy. This is the latest investment by our business as we work to provide the best and broadest long-haul digital infrastructure in Europe," he added. Exa, which also recently teamed up with EllaLink to provide enhanced connectivity between Latin America and Europe, earlier this month boasted it had invested €210m in its network since its launch in September 2021 and that its capex budget would increase this year, though it did not share details of what that budget would be or by how much it was set to increase.
Which is the world's smartest city? The jury is out, based on recent announcements, though the one conclusion that can be drawn from a couple of recent studies is that Asia appears to be leading the way in general. According to Juniper Research, which ranks cities based on "many different smart city aspects, covering transportation and infrastructure, energy and lighting, city management and technology, and urban connectivity," Shanghai in China is the leading smart city in 2023, holding onto its crown from 2022. According to the research firm, Shanghai's leading place is due to its "Suishenban Citizen Cloud, which provides access for over 1,000 different services for city residents, as well as its strong deployment of 5G, and its use of innovative technologies including digital twins." It added: "The leading cities in this ranking have all rolled out services that are effectively harnessing data and connectivity to improve citizen experiences." Juniper Research's Nick Maynard noted: "Shanghai has taken a joined-up approach to data; building not only a robust and all-encompassing data platform, but also the connectivity to underpin every aspect of this. This joined-up approach is the biggest takeaway for rival cities wanting to emulate Shanghai's achievements, and should be a part of any smart city initiative to ensure success." In Juniper's ranking, New York is second, followed by Toronto (Canada), Seoul (South Korea) and Shenzhen (China) – so no representation from Europe in that top five. But the story is quite different from the International Institute for Management Development (IMD), an independent academic institution for business leaders: It produces the IMD Smart City Index, a ranking of the cities that are adopting a sustainable, efficient and interconnected model to benefit their inhabitants. According to the IMD, Singapore is the leading smart city for numerous reasons related to economic stability as well as sustainability and communications, but it notes that the island state's ranking is boosted by "its network of sensors distributed throughout the city to monitor energy consumption, waste generation and consumption of both drinking and wastewater, all in real time. It also offers remote medical assistance in homes thanks to an app designed for people with reduced mobility and chronic illnesses. This allows for constant monitoring of the patients. It has also developed smart security systems that have been successful in reducing crime in recent years." The smart cities that make up the rest of the IMD's top five are Zurich (Switzerland), Oslo (Norway), Taipei (Taiwan) and Lausanne (Switzerland) – so plenty of European representation and no entries from North America. In fact, the IMD's top-ten smart cities are nearly all based in Europe, with Singapore, Taipei and Auckland (New Zealand) the only exceptions, as this announcement shows.
South African state-owned asset management company Public Investment Corporation (PIC) is reportedly backing a possible bid led by the former CEO of Telkom SA, Sipho Maseko, for a 35% stake in the operator. According to Bloomberg (available here via BNN Bloomberg), PIC is in discussions to partner with Maseko's investment arm Afrifund and pan-African group Axian Telecom on a potential offer for around a third of Telkom's shares. Unnamed sources cited by the business media said the 35% stake could be combined with PIC's current shareholding in Telkom (which is said to be 14.8% while the direct ownership of the South African government is believed to be 40.5%). Telkom is expected to provide a market update about its strategy on 13 June. Another potential move would include the sale of Telkom's fibre and tower units, and their merger with Axian's assets.
The US and Japan are strengthening their technology ties to counter the "economic challenges and uncertainties" that both countries, and the global economy" are facing, according to a statement from the US Department of Commerce. The announcement came as US commerce secretary Gina Raimondo and minister of economy, trade and industry of Japan Nishimura Yasutoshi convened the second ministerial meeting of the Japan-US Commercial and Industrial Partnership (JUCIP) by meeting in Detroit, Michigan. In particular, the commerce department and the Ministry of Economy, Trade and Industry of Japan "affirmed strong alignment on approaches to creating a more resilient semiconductor ecosystem," and "welcomed progress in bilateral cooperation in promoting the deployment of Open RAN in third countries, including steps to identify priority countries for Japan-US joint efforts." The partners "reaffirmed their commitment to seek a broad range of opportunities for Open RAN-focused policy and technical engagement by our governments, and for relevant commercial activity by our respective private sectors with the aim of taking steps, including identifying a common concrete target for the global market share of Open RAN, to achieving secure and open 5G networks globally." Japan is, of course, home to two of the companies – NTT Docomo, with its Open RAN Ecosystem Experience (OREX), and Rakuten Symphony – with ambitious plans to export Open RAN technology to network operators around the world.
The US Congress is to consider handing the National Telecommunications and Information Administration (NTIA) enhanced and expanded responsibilities, including federal spectrum management, broadband rollouts and cybersecurity, the Federal News Network has reported. US House energy and commerce committee chair Cathy McMorris Rodgers noted during a communication and technology subcommittee hearing last week that the NTIA "is the principal advisor to the president on issues ranging from managing federal spectrum use to working on domestic and international telecom policies, advanced communications research, and strengthening public safety communications. It is responsible for developing a national spectrum strategy, seeking input on AI and privacy policy, cybersecurity issues and, more recently, running the largest broadband grant programme in our nation's history… NTIA has not be reauthorised in 30 years, and I am pleased that we are making it a bipartisan priority in this subcommittee to change that. The discussion drafts we are considering at today's hearing would modernise NTIA's authorities to come in line with their 21st century responsibilities."
- The staff, TelecomTV