TelcoDR's Skyvera snacks on Kandy cloud assets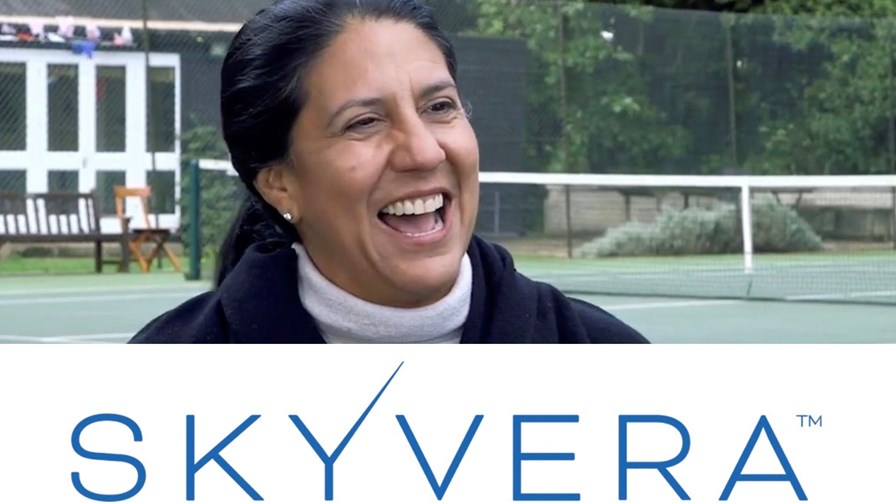 Danielle Royston's TelcoDR empire grows further
She bought ZephyrTel (now Skyvera) and is using that as her acquisition vehicle
The latest asset to be added to Skyvera is American Virtual Cloud Technologies (AVCT), which recently declared bankruptcy
The AVCT portfolio includes Kandy Communications, which in the past decade has had a number of owners
AVCT is a distressed asset that Skyvera has picked up for just a few million dollars
When Danielle Royston, founder and CEO of TelcoDR, noted recently that she was looking to buy telecom software assets and that acquisition targets could be "any size, in any state (old, new, in-between), with any revenue, in any location," she wasn't kidding. And, so far, she's doing it without breaking the bank by snapping up business units that other companies no longer want or that have hit rock bottom: TelcoDR is now the latest outfit to get its hands on Kandy Communications, an early player in the communications platform-as-a-service (CPaaS) sector that has had a number of vendor owners over the past decade.
Having already swallowed a suite of unwanted telecom software tools in January from Indian vendor Sterlite Technologies Ltd (also known as STL) for just US$15m, Royston (pictured above), who says she is backed by a long-term "Telco Transformation Fund" of $1bn (from unknown sources) to develop a public cloud-based telecom software systems business, has once again used Skyvera (formerly called ZephyrTel) as her acquisition vehicle.
The takeover target this time was American Virtual Cloud Technologies (AVCT), which had, over the past few years, been trying to position itself as a provider of carrier-grade cloud communications services to enterprise users.
At the heart of that cloud communications services effort was Kandy Communications, the unified communications-as-a-service (UCaaS), contact centre-as-a-service (CCaaS) and communications platform-as-a-service (CPaaS) specialist that AVCT itself only acquired in December 2020 from Ribbon Communications, which received a couple of million dollars and a stake in AVCT (no longer held) in return – see AVCtechnologies completes acquisition of Ribbon's Kandy Communications.
But that strategy didn't pay off for AVCT, which was unable to attract the customer base it needed during the pandemic years and eventually put itself up for sale in August 2022. And it was never going to get a big ticket offer: In the first nine months of 2022, AVCT generated revenues of just $12.6m and recorded an operating loss of $48.5m, and in January of this year, the company declared Chapter 11 bankruptcy protection.
Negotiations in the following weeks led to an agreement with Skyvera that resulted in an auction of the AVCT assets, which Skyvera snapped up for the princely sum of $6.8m, according to a filing made this week by AVCT with the US Securities and Exchange Commission (SEC).
So the price paid is insignificant, but Royston's Skyvera is essentially buying an on-its-knees company that she and the Skyvera team will need to knock into shape, with the help of about 200 staff and contractors that will make the move to the new owner.
But that's exactly what she has said her team is prepared to do: Take legacy assets that haven't been managed and developed in the optimum cloud-oriented way and, essentially, make them fit for purpose in a market that wants easy-to-use, as-a-service software that is not customised and is developed using cloud-native principles. That's Royston's plan, anyway. Indeed, she notes that "with every acquisition, we have a business thesis to improve the businesses we buy to make them profitable." That's a big turnaround job…
In the official announcement from Skyvera, the company said that the acquisition is set to be completed by the end of this month, once the court managing AVCT's bankruptcy gives final approval, and that Kandy's capabilities include CPaaS, UCaaS, Microsoft Teams direct routing-as-a-service, and "a rich portfolio of real-time communications APIs and supporting functions." You can read more about the AVCT assets in this press release.
But, as you'd expect, the Skyvera team is pumped to be getting its hands on some additional assets which, it has to be said, at least have the benefit of years of development. "We are excited about the acquisition of AVCT and the Kandy business, as the UCaaS and CPaaS functionality strongly aligns with our public cloud strategy. These offerings will enable us to enhance network access and service monetisation through open APIs, benefitting new and existing customers," noted Skyvera CEO Jeff Moyer. "We look forward to welcoming AVCT's customers to the Skyvera family and continued investment in the products."
What's not clear right now is exactly what Skyvera is getting apart from the Kandy product portfolio. How many active revenue-generating customers are there for the Kandy portfolio? AVCT's filings give little away, noting only that its "strategic partnerships with companies, such as AT&T, IBM/Kyndryl, and Etisalat, give us access to a marquee customer base and the ability to sell end-to-end solutions." The opportunity is one thing, of course; actually securing business is another.
The Kandy history is interesting in itself. The name first emerged in 2014 when telecom systems vendor Genband coined the name for its WebRTC platform, the precursor to what is now its CPaaS offering. Genband had, over several years, made a number of acquisitions that gave it a vast portfolio of communications software and applications capabilities, including UCaaS and IMS (IP multimedia subsystem) tools.
Genband was then merged with another telecom software specialist, Sonus Networks, in May 2017, and the merged company was renamed as Ribbon Communications later that year, when it was initially headed up by Ray Dolan, who is now the CEO of up-and-coming mobile network optimisation software vendor Cohere Technologies (it's a small world…).
But Kandy wasn't sweet enough for Ribbon (I apologise, but I had to do it at some point…), which is these days more focused on the optical and IP transport equipment sector, and that led to the sale of the Kandy assets to AVCT in 2020.
So the Kandy software has been around for a while but has never really made as big a splash in the cloud communications sector as it might have. The fact that it is currently being acquired for less than $7m says quite a lot.
Can Royston give it a new lease of life as it goes up against the likes of Twilio, Ericsson's Vonage, Microsoft Azure, Amazon Web Services (AWS), Cisco's Webex Connect, Sinch and more?
Or will Skyvera be the latest to chew on Kandy and then spit it out?
OK, I'm done with the awful puns…
- Ray Le Maistre, Editorial Director, TelecomTV
Email Newsletters
Sign up to receive TelecomTV's top news and videos, plus exclusive subscriber-only content direct to your inbox.