What's up with… Orange, BT, TelcoDR and STL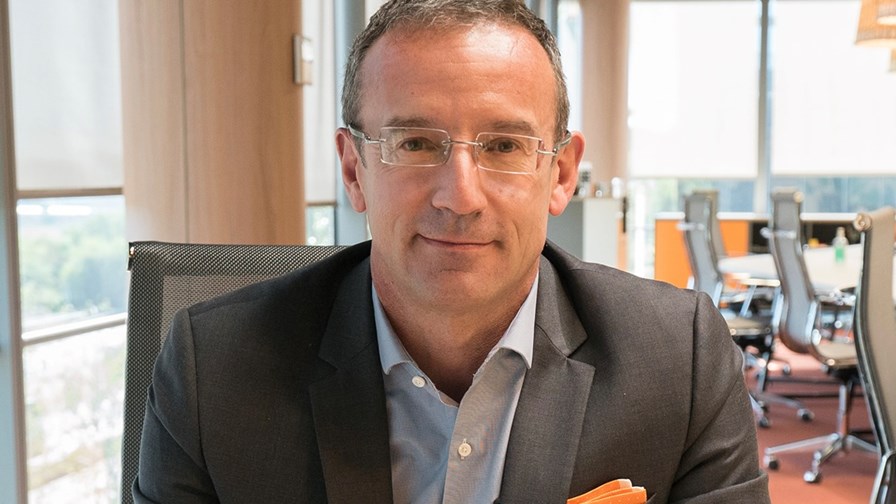 Orange shuffles its top-deck pack
BT turns to Kyndryl for its latest cloud migration move
TelcoDR unit Skyvera snaps up STL assets
In today's industry news roundup: Orange appoints a new head of its French business; BT heads further into the cloud with Kyndryl deal; TelcoDR's Skyvera snaps up unwanted telecom software assets from STL: and much more!
The revamp of the top team at Orange continues, this time with some changes at the national business leader level. The key role of CEO at Orange France, the operator's domestic and most important single market, is to be filled from 3 April by Jean-François Fallacher (pictured above), who steps up from his current role as head of Orange Spain. The current CEO for France, Fabienne Dulac, is stepping down from the role after eight years to "take on new challenges" (as yet unspecified) at the operator. But Dulac holds on to her seat at the executive committee table and will play a role in the "deployment of the upcoming strategic plan," which is to be unveiled by Orange CEO Christel Heydemann on 16 February when the operator's 2022 results are published. Replacing Fallacher as CEO of Orange Spain is Ludovic Pech, the current CFO of Orange Middle East & Africa. Since taking the role of CEO last April, Heydemann has been moulding the top team and the operator's portfolio to suit her plans, with arguably the most important senior executive appointment (before today's announcement) being that of Aliette Mousnier-Lompré as the new head of Orange Business Services, where a new strategy has been implemented.
BT is shifting more applications to the cloud as part of a new deal with Kyndryl ("Look ma – no vowels!"), a managed infrastructure services specialist that was spun out from IBM in 2021. Kyndryl currently manages BT's mainframe computers, but these are costly to run and maintain. So, as part of its digitalisation efforts, the UK operator is to migrate an unspecified number of applications related to the management of its copper access line infrastructure and consumer broadband services to the cloud, while other legacy applications will be "retired" as part of BT's efforts to cut the number of IT systems it runs (BT declined to provide specific details of which applications are getting an extended life and which are being axed). The operator believes the move will save it more than £17m per year in operating expenditure (opex) by 2026. According to BT's chief digital and innovation officer, Harmeen Mehta, the move will provide continuity "without rewriting decades-old applications… Working with Kyndryl, we figured out how to turn legacy mainframes into modern digital apps and run them at a fraction of the cost," she added. Petra Goude, global practice leader for core enterprise and zcloud at Kyndryl, stated: "Migrating from mainframes to cloud extends the usefulness and lifespan of these applications in a modern, microservices-led, cloud-centric way and helps unlock intelligent data insights. We're excited to draw on our deep knowledge, ecosystem of partners and community of industry-leading experts to help deliver this transformation." Quite which cloud platforms will be used to house and run the applications is not currently clear (we await further information), but it is a third-party platform and not BT's internal private cloud. Last year, BT announced a deal with Amazon Web Services (AWS) that made the hyperscaler the operator's "preferred cloud provider" for internal applications that were to be migrated from legacy on-premises infrastructure to what it called a "new cloud-first architecture" – see Now BT Digital taps AWS for IT efficiencies.
Skyvera, the telecom software growth and acquisition unit of the expanding TelcoDR empire founded and run by Danielle Royston, is snapping up a suite of telecom software tools from Indian vendor Sterlite Technologies Ltd (also known as STL), which is now focusing on its core lines of business – optical fibre, optical interconnect products and network construction services. Royston, who says she is backed by a long-term "Telco Transformation Fund" of $1bn (from unknown sources) to develop a public cloud-based telecom software systems business, has made no secret of her desire to snap up unwanted telecom software assets from other industry players and she has clearly labelled Skyvera (formerly called ZephyrTel) as her acquisition vehicle. And, true to form, Royston, who is also the founder and CEO of cloud-based BSS startup Totogi, is walking the walk, as Skyvera is acquiring a portfolio of BSS, monetisation and analytics products from STL for an unspecified sum. According to STL, the telecom software products being acquired currently serve more than 60 customers across Asia, Europe, India, Africa, and the Middle East, including Vodafone Idea in India, Emirates Integrated (also known as du) in the United Arab Emirates, Mauritius Telecom, and YTL Communications in Malaysia. "The product suite and customer base is a great fit for Skyvera," noted the company's CEO Jeff Moyer. "Its long-term customer relationships and software products will complement our telco software ecosystem. We look forward to welcoming STL's customers to the Skyvera family and serving them as they transition towards the public cloud." STL recently announced its exit from the wireless and open-source software sectors as part of its decision to focus on its optical networking prospects – see Sterlite exits Open RAN, sticks with optical.
Sweden-based telco group Tele2 has announced it hopes to make cost savings of 1bn Swedish krona (SEK) (around $95.4m) by the middle of this year as part of its business transformation programme. This comes hot on the heels of the company reporting a 4% year-on-year growth in total revenue to SEK7.5bn ($715m) in the last quarter of 2022. Its end-user service revenue also made gains, boosted by "strong performance in the Baltics and Sweden B2B". Net profit reached SEK1.3bn ($124m) compared with SEK953m ($90m) in the fourth quarter of 2021. "We have turned around our B2B business to profitable growth and made important steps to strengthen our TV and general B2C business by being the first telecom operator in Sweden to establish a true partnership with a major content producer", noted Kjell Johnsen, president and CEO of Tele2. He was also bullish about Tele2's "stellar performance" in the Baltics. For full year 2023, the operator expects low single-digit growth in both end-user service revenue and underlying earnings before interest, tax, depreciation and amortisation after leases (EBITDAaL).
As further clarification that the telco industry is experiencing tough times, recent data from Synergy Research Group shows their share of capital expenditure (capex) on IT infrastructure, including networking and datacentre hardware and software, fell from 58% to 42% year on year in 2022, to less than $300bn globally. As a comparison, spending by hyperscale operators and enterprises grew 9% year on year over the same period. IT infrastructure spending for the year stood at $700bn across the three groups – telco, hyperscalers and enterprises – the analyst firm noted. Additionally, hyperscaler and enterprise IT spending has been growing since 2016, while telco capex has remained flat. The biggest spenders in the telecom sector were China Mobile, Deutsche Telekom, Verizon, AT&T, NTT Docomo and China Telecom, according to Synergy Research Group. "Telco spending remains heavily crimped by lack of meaningful growth in their revenue streams," it concluded.
ABI Research has highlighted innovative technologies that can address the challenge of providing "adequate" indoor 5G coverage. According to a new report by the analyst company, "revolutionary" technologies that can help with delivering in-building wireless connectivity in the 5G era include distributed massive multiple-input multiple-output (mMIMO), radio stripes, holographic beam forming (HBF) antennas, pCell technology, Open RAN distributed access systems (DASs) and reconfigurable intelligent surfaces (RISs). ABI Research believes these technologies promise to perform better than traditional solutions, such as DASs that don't support frequencies above 3GHz (whereas most 5G networks are deployed using the 3.5GHz bands). Learn more.
Veon has been granted more time to pay back some of its commitments that were due in February and April this year. "We welcome the approval of the scheme by [the] court which we believe is in the best interest of all stakeholders. This provides our group with additional financial flexibility and time to conclude the sale of our Russian business," said the company's CEO, Kaan Terzioğlu. Earlier this month, Terzioğlu sent a letter to creditors asking for an eight-month extension to make the necessary repayments.
The acquisition of Vodafone Egypt appears to have been a positive move for Africa-focused Vodacom Group, as it contributed to a 14.8% year-on-year revenue increase to 30.7bn South African rand (around $1.75bn) in the final quarter of 2022. According to the telco, the addition of a 55% stake in Vodafone Egypt to its portfolio is expected to be "a transformative transaction" for Vodacom Group. Since its consolidation on 8 December 2022, Vodafone Egypt has contributed more than 1.8bn ZAR ($103m) to the group's overall service revenues (which rose by 16.1% year on year to 23.9bn ZAR in the period). Another highlight from its quarterly results for the final three months of 2022 is a 30.6% spike in revenue from financial services (reaching 2.6bn ZAR), as downloads of its VodaPay app have topped 4.5 million. Read more.
State-owned Russian telco Rostelecom is looking to acquire mobile operator Megafon, according to Russian news agency Interfax, which cited a report from business newspaper Kommersant. Rostelecom already owns one of the country's smaller mobile operators Tele2 Russia, so any such deal would be a consolidation move and reduce the number of service providers. Megafon is one of Russia's three main mobile operators, along with market leader MTS and Beeline (also known in Russia as VimpelCom). Beeline's owner, international telecom group Veon, recently struck a deal to sell it to its local management team, but reports suggest that Russia's finance ministry, economy ministry and central bank all oppose the deal. Russia's mobile operators are believed to have been hampered by the withdrawal of Ericsson and Nokia from the country's technology sector following Russia's invasion of Ukraine.
- The staff, TelecomTV
Email Newsletters
Stay up to date with the latest industry developments: sign up to receive TelecomTV's top news and videos plus exclusive subscriber-only content direct to your inbox – including our daily news briefing and weekly wrap.