What's up with… Telecom Italia, Telia, Veon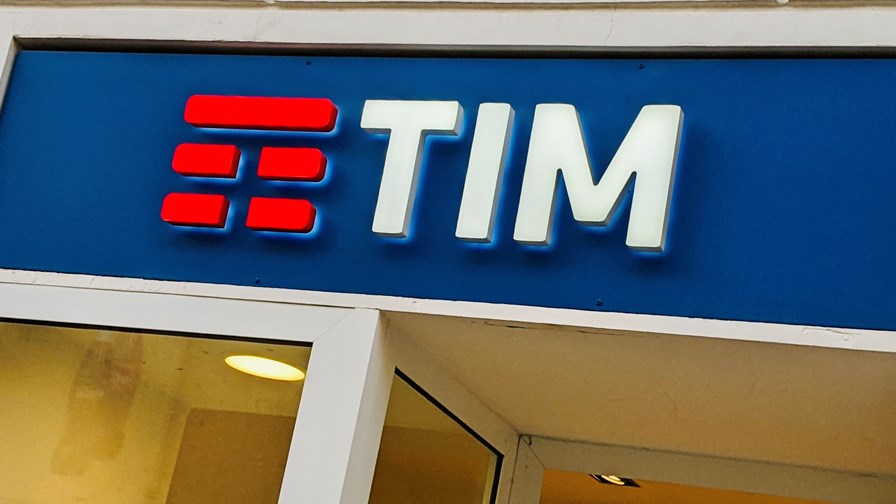 Vivendi boss quits the Telecom Italia (TIM) board
Telia appoints new top-table sustainability executive
Veon pleads for more time from its creditors
In today's industry news roundup: The CEO of Telecom Italia (TIM)'s main shareholder, Vivendi, has stepped down from the Italian telco's board; sustainability is at the heart of Telia's new senior executive seat; Veon makes the case for delayed repayment of debt; and more!
Arnaud De Puyfontaine, the CEO of Vivendi, the largest single shareholder in Telecom Italia (TIM), has resigned from the Italian operator's board with immediate effect. TIM is currently in multiple negotiations with the Italian government, its investors and potential buyers, about the future ownership of various parts (or even the whole) of the telco, with the main focus on NetCo, the part of TIM that includes its fixed access network infrastructure (known as FiberCop) and its international networking division Sparkle. NetCo had been on course to merge with rival fixed access network operator Open Fiber, but the deal fell through in late November following the election of a new national government, which has since even suggested the possibility of TIM being nationalised. Vivendi has long argued that NetCo should command a price of more than €30bn if it is to be sold, whereas other parties, including the Italian state lender and other members of the TIM board, have focused on a much lower price of around €18bn for the asset – and that has caused tension and something of an impasse. Now, according to TIM, De Puyfontaine believes that "in this phase of constructive dialogue between TIM's main shareholders and the institutions, under the new government's leadership, it is fundamental that all the relevant parties may be free to work in a constructive and transparent manner to the benefit of TIM and all its shareholders". In addition, De Puyfontaine "considers it appropriate to devote his effort, as chief executive officer of Vivendi, to re-establishing a growth path for TIM and see to it that the real value of the company and its unique network is properly recognised". He also confirmed that "TIM and Italy remain central to Vivendi's investment plans". This sounds like the start of an epic battle of wills over the future of TIM and the value assigned to its different operations – watch this space!
Telia, which has for some years been one of the more vocal telcos when it comes to environmental issues, has created a new group executive management team role – senior vice president, head of communications, brand and sustainability – and appointed Ola Rembe to the role. Rembe was previously head of brand and external communications at Ericsson, where he worked for more than 19 years up to early 2020. According to Telia CEO Allison Kirkby, he "will play a critical role in communicating the full breadth and potential of Telia's leading networks and services, while leading our contribution to a climate-neutral future". Read more.
Veon has asked its creditors to give it more time to pay back some of its commitments that are due in February and April this year, as any cash held via the Russian National Settlement Depository is at risk of "being trapped in international clearing systems (with no clear prospect of such monies being returned to Veon)". In a letter sent by CEO Kaan Terzioğlu to noteholders, the telco requested an eight-month extension to make the necessary repayments. Terzioğlu explained that "if the scheme [to hold up payments] fails, the directors of Veon Holdings will need to continue to assess the company's solvency and liquidity position up to the original maturity date of the February 2023 notes". He added that the proposal for an extension of the repayments deadline would also give Veon time to progress its "asset monetisation strategy anchored by the sale of our Russian business" announced in November 2022, as it would be "the single-most material deleveraging action available to Veon Holdings and increases the prospects of Veon regaining access to the international capital markets, and thereby refinancing its indebtedness, on commercially acceptable terms". Find out more.
T-Mobile US has announced a shift in its retail strategy, which includes a reduction in its physical retail shop portfolio. In a blog post, president of the company's consumer group, Jon Freier, said that brick-and-mortar retail as we know it is dead. He argued that a one-size-fits-all approach to retail is long gone, and that the telco is entering a new era of delivering a multi-channel, customised shopping experience. Its plans include "narrowing in on four distinct brick-and-mortar store formats that will serve customers' different needs", comprising "signature", "experience", "neighbourhood" and "express" stores. Mobile stores, also known as "mobile Trucks", as well as store-in-store, will also be available to customers. While the blog didn't specify how this will affect staff at physical T-Mobile stores in the US, Jeff Moore, industry analyst at Wave7 Research, said on Twitter: "T-Mobile has acknowledged that there has been a layoff and our sources believe the number is [approximately] 600".
MTN Ghana has been hit with a bill for approximately 8.2bn Ghanaian cedi (around $773m) for back taxes, interest charges and penalties by the Ghana Revenue Authority (GRA), the company noted in a statement last Friday. The authority conducted an audit of the company's 2014-18 accounts and alleged the telco had under-declared its revenue by around 30%. MTN responded by disputing "the accuracy and basis" of the assessment, including the methodology used in the audit. "MTN Ghana believes that the taxes due have been paid during the period under assessment and has resolved to defend MTN Ghana's position on the Assessment," it noted. Read more.
- The staff, TelecomTV
Email Newsletters
Sign up to receive TelecomTV's top news and videos, plus exclusive subscriber-only content direct to your inbox.