From kids to augmented reality: the Wearables market knows no limits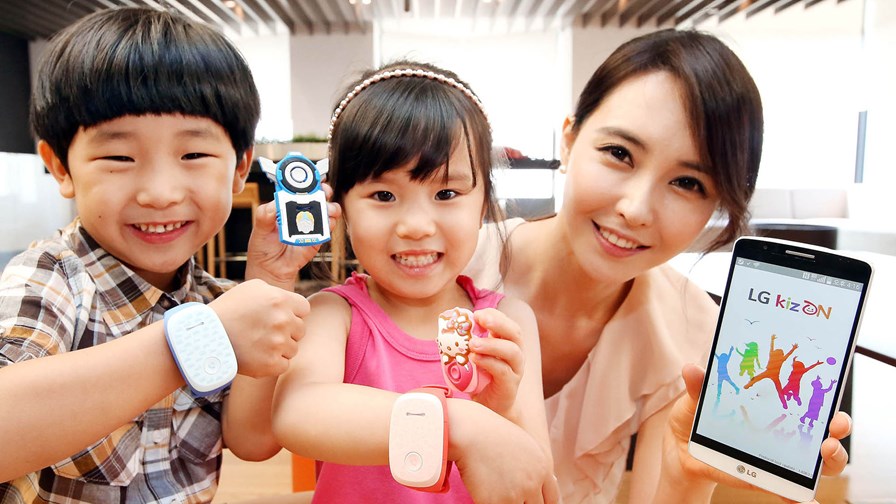 Wearables; an ugly name for an ugly product. But the interest in wearable connected technology is finally picking up, after more than a decade of false starts. Who remembers those fashion shows back when the Mobile World Congress was still GSM and based in the tiny town of Cannes? In fact, one of our very first video news programmes in early 2002 featured a mobile-friendly mountain jacket from O'Neills.
As a mark of its mass-market acceptance, "wearables" now has its own dedicated store on Amazon here in the UK, following its launch in the US. Now you don't have to spend hours tracking down the latest connected eyewear, fitness bands or charging pants – Amazon can serve it up for you with a single click.
"The advances in wearable technology mean that customers can now charge their phone through their clothing, monitor their sleep patterns and even track their pets," said Xavier Garambois, VP of EU Retail at Amazon. "This new store allows customers to find whatever they are looking for in one place – whether that is tracking fitness, staying connected through smart watches or capturing every adventure with wearable cameras."
The site is currently stocking more than 100 different wearables from brands including Sony, Samsung, Garmin and Jawbone, and promises to feature products from emerging brands like Basis and Misfit. It also features a 'Learning Centre' including product details, compatibility information, images and videos, reviews and in-depth buying guides.
"Sales of wearable technology devices have taken off in the last year with many customers already using them on a daily basis," said Andrew Milliken, Director of Consumer Electronics at Amazon.co.uk. "With designs continually becoming simpler, smaller, and more stylish, devices have become increasingly useful and fit seamlessly into everyday life."
Indeed they are becoming more stylish, but slowly! With a bit of luck, the new Moto 360 smart watch from Motorola will set the bar for wearable design. But style is no barrier to innovation, and the range of devices and concepts is staggering.
For the kids
In South Korea, LG Electronics has just announced the KizON wristband – a wearable device just for kids. The KizON is designed exclusively for pre-school and primary school children that offers parents a way to keep track of their young children's whereabouts. Utilizing GPS and Wi-Fi, KizON provides real-time location information for tracking via a parent's smartphone.
"Children as well as the elderly are ideal customers for wearable technologies," said Dr. Jong-seok Park, President and CEO of LG Electronics Mobile. "Wearables allow us to stay connected without the worry of losing a device or the inconvenience of having to carry a large item in a pocket."
With One Step Direct Call, parents can easily communicate with their children. If the child fails to answer a call within ten seconds, KizON will automatically connect the call to let the parents listen through the built-in microphone. Alternatively, with the press of a single button, children can dial a pre-configured phone number. A 'Location Reminder' also gives parents the ability to pre-set the device to provide location alerts at specific times throughout the day.
KizON goes on sale in South Korea tomorrow, with introduction in North America and Europe later this year.
German-based AR company Metaio wants to combine smart watches with augmented reality. The firm has announced the first ever object recognition solution for smart watches. The company also released a video that demonstrates a computer vision-based health and lifestyle app for wearable devices implemented using Metaio technology.
By adding computer visual recognition functionality, says Metaio, you achieve faster and more effective interaction with a smart watch. For example, visual search technology can be used in a companion smartphone app to check details in a photo taken with a smart watch and then relay that to the user in the form of 'glanceable information'.
"When we gave phones and glasses the ability to see the world around them, it opened up huge opportunities for all kinds of mobile apps", said Thomas Alt, CEO of Metaio. "We can see that smart watches are going be a huge part of the mobile computing revolution, so we wanted to make sure that we could bring the power of computer vision and augmented reality to this form factor."
Alt adds that there are millions of objects in our environment that can be scanned by a smart device, but it is not always convenient for users to be constantly removing their smartphones from pockets. "Placing object recognition capabilities on the wrist allows for convenient access to visual search and augmented reality applications that already exist today," he said.
For its health & lifestyle application demo, Metaio enables users to scan food package from the smart watch using visual recognition, which then automatically populates a daily nutrition diary on a companion device.
Google has already launched an Android Wear section on the Google Play Store, with apps from a range of third party developers and brands, including Allthecooks, Reuters and the Guardian.
And if you are in the UK in late September, the Cambridge Wireless group will be hosting a one-day event on: 'How the user experience can help realise the potential of wearable devices'.
Email Newsletters
Sign up to receive TelecomTV's top news and videos, plus exclusive subscriber-only content direct to your inbox.