The BT mantra: When in doubt buy an organiser and reorganise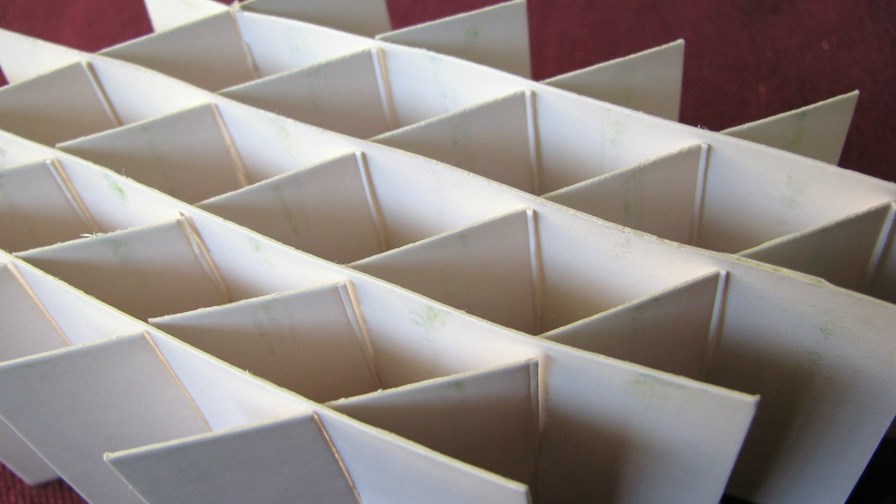 Problems mount and a new Chairman on the way
Management solution? Get someone else to sort things out
If they do, claim the kudos. If they don't, blame the hired help
See you later, (in) Novator
It seems that, like measles and mumps, the UK's current zeitgeist is highly contagious. Theresa May, Britain's much diminished Prime Minister, is attempting to shore up her faltering authority over the country's precarious minority Conservative government and is struggling to prevent a rebellion by her own cabinet colleagues and other MP's that would topple her from power. So bereft of ideas and is she after, three years early, calling a totally unnecessary General Election (after repeatedly promising not to do so) and then losing her parliamentary majority as a result, that she is now actually asking the Labour opposition to help formulate policies for a post-Brexit UK. This is anathema to many Conservatives in Parliament and in the constituencies. How are the mighty fallen?
Which brings us to BT, the UK's incumbent telco. Word has it that the carrier is about to embark on yet another of its seemingly endless exercises in corporate reorganisation. It wants to save a lot of money, probably hundreds of millions of pounds a year, but the organisation seems to be incapable of working out how to do it for itself by itself.
The answer? Why surely it's obvious? Bring on the management consultants - yet again - and damn the expense. And expensive it will be. McKinsey consultants don't come cheap and there'll be a lot of them billing BT for their peerless services as they burn the midnight oil (and BT's cash) to meet a very short deadline. BT wants to have the management consultant report and proposed strategy in place before the November 1 arrival of its new Chairman, the South African-born, Jan du Plessis. (Mr. du Plessis has been a non-executive director of the telco since June 1 this year). It is a very, very tight timetable.
Mr. du Plessis (late of Rio Tinto) takes over as chairman from Mike Rake, who after 10 years at the helm leaves BT facing some severe challenges, including a mightily reduced share price that remains stubbornly in the doldrums. There's also the needing to resolve a complex fraud in BT's Italian subsidiary and the carrier remains at loggerheads with the UK regulator over the management of its broadband division. Add to that the telco's ballooning pension deficit of £7 billion and growing, and the future looks far from rosy. Hence BT's need for "a safe pair of hands" and the introduction of "Project Novator" which is, apparently, the brainchild of BT CEO Gavin Patterson and CFO Simon Lowth.
Presumably, part of McKinsey's remit will be to examine the feasibility and benefits of separating its Global Services division (which is primarily a contracted services provider for UK multinationals and various departments of the British Government). Were that to be done successfully BT would be able to divest itself of unwanted overseas units with their many and apparently unforsee-able complications (e.g. the fraud at BT Italia which has already resulted in a forced write down of £530 million on the BT balance sheet and a £500 million reduction in forecast cash flow) and consolidate global, enterprise and public sector services back in the UK. These and other difficulties have resulted in a 40 per cent fall in BT's share price since 2015 and investors are getting restless - yet again.
Then there's the little matter of the merger into BT of the mobile operator EE. It is an area where cost savings could quickly, easily and probably brutally be realised but a bullish and insensitive merger process at the coal face where the real work is done might result in the baby being thrown out with the bathwater while leaving BT high and dry and bereft of the agility and speed to market that it regards as EE's strong suit. Just look what happened when 4000 jobs went at BT Openreach. The telco is still recovering from the effects that little exercise had on subscribers and its well-deserved reputation for poor customer service shows no sign of large-scale improvement.
So, in come the consultants. They cost a packet but if their ideas bear fruit BT's CEO and his fellow senior executives will be able bask in the glow of a job well done. And if its a disaster the same execs will be able to point to the consultant's report and claim it was all someone else's idea. And, of course, the perceived need to bring in management consultants begs the question that if the top brass at BT literally can't manage to reorganise the company themselves perhaps they should resign and pass the baton on to those that can.
And as for consultants as a species? Well it's a fact that prostitutes prefer them as clients. Why? Because all they do is sit on the edge of the bed and tell them how great it's going to be.
Email Newsletters
Sign up to receive TelecomTV's top news and videos, plus exclusive subscriber-only content direct to your inbox.