Deutsche Telekom, Orange, Telefonica hope blockchain will ease roaming headaches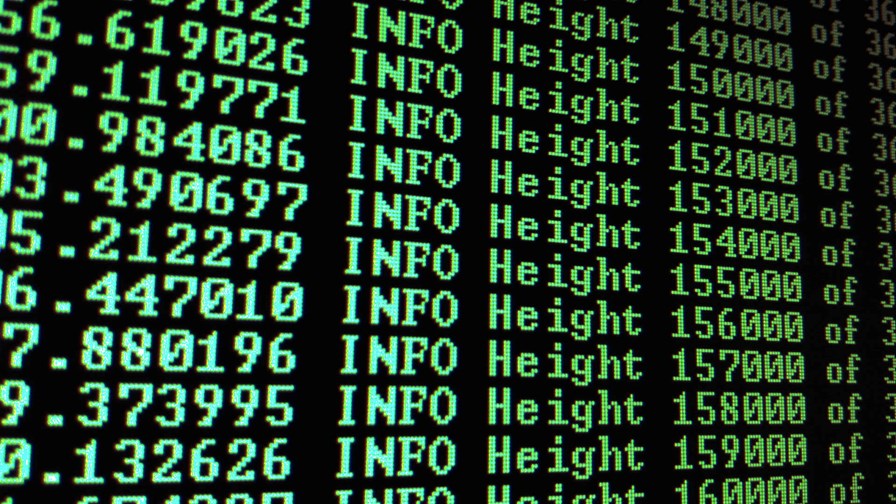 Telcos are under pressure to make roaming cheaper and more efficient
This is due to roam like at home, and the rise of cross-border/satellite IoT
Operators to use Hyperledger to automate their roaming discount agreements
Orange, Telefonica, Deutsche Telekom and its T-Mobile US unit are testing whether a blockchain can be used to generate and sign inter-operator roaming discount agreements.
Under the current system, agreements have to be drafted, signed and manually implemented, explained Deutsche Telekom. The hope is that by using a blockchain – Hyperledger in this case – those processes can be automated.
The reason why a blockchain is useful in this scenario, apart from automation offered by smart contracts, is because of its role as a neutral intermediary trusted by both sides of a transaction. It authenticates both parties and facilitates the transfer – whether that's information or money, or whatever – between the two without either side having to put their faith in the other.
"This innovative development provides a new layer of trust, as the agreed-upon terms cannot be subsequently changed or tampered with," said Deutsche Telekom. "In addition, it allows a holistic, analytic view of agreements, enabling further automation of the roaming wholesale workflow in the future, for example settlement processes between operators."
There are other ways of doing this, but a blockchain doesn't need the same degree of administration that a traditional middleman does, so in theory it offers greater efficiency and lower cost.
Efficiency and cost is becoming increasingly important to roaming.
The introduction of roam like at home offers, and the abolishment of roaming fees in the EU, resulted in declining international roaming revenue. Juniper Research last year predicted that overall roaming revenue will remain flat at $51 billion per year for the next four years. This is despite a continuing rise in the number of international travellers.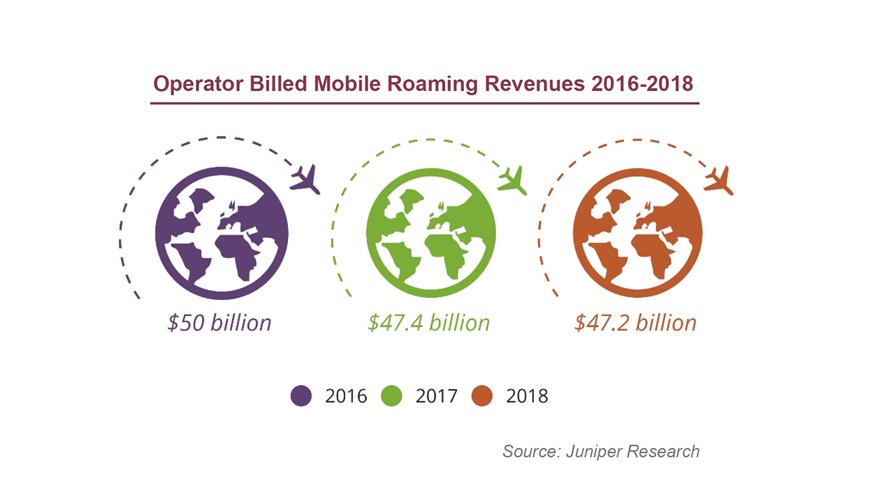 At the same time, roaming is becoming a much more complicated beast, as telcos look to offer a broad range of cross-border IoT services delivered by various access technologies, like LTE-M and NB-IoT. Businesses cannot be expected to pay expensive roaming fees to collect data from potentially hundreds of sensors attached to assets that are being shipped to, or passing through, other countries.
In addition, the cross-border IoT market looks set to become more competitive thanks to the emergence of satellite IoT. Several players are in the process of deploying smallsat constellations that will offer global coverage and coverage in remote areas. One such player, Skylo, plans to offer low-cost NB-IoT connectivity using satellites that are already in orbit.
As such, there is pressure on telcos to simplify their roaming processes, and this presumably is where blockchains come in.
"The inter-operator workflow in roaming has been basically unchanged for the last 20 years," said Rolf Nafziger, SVP of Deutsche Telekom Global Carrier, in a statement.
"In the near future however, new services like NB-IoT, LTE-M or VoLTE and other quality-based services will drastically increase the complexity of inter-operator discount agreements and respective settlements," he said. "This blockchain-based solution is the start of automating sections of our workflow. It will put us in a position to handle the additional complexity while increasing overall efficiency."
The system was developed by T-Labs, but Deutsche Telekom said plans are underway to open-source the code, making it free-to-use by other telcos.
Email Newsletters
Sign up to receive TelecomTV's top news and videos, plus exclusive subscriber-only content direct to your inbox.