When Randall met Donald: can the AT&T boss appease Trump and keep the Time Warner acquisition on track?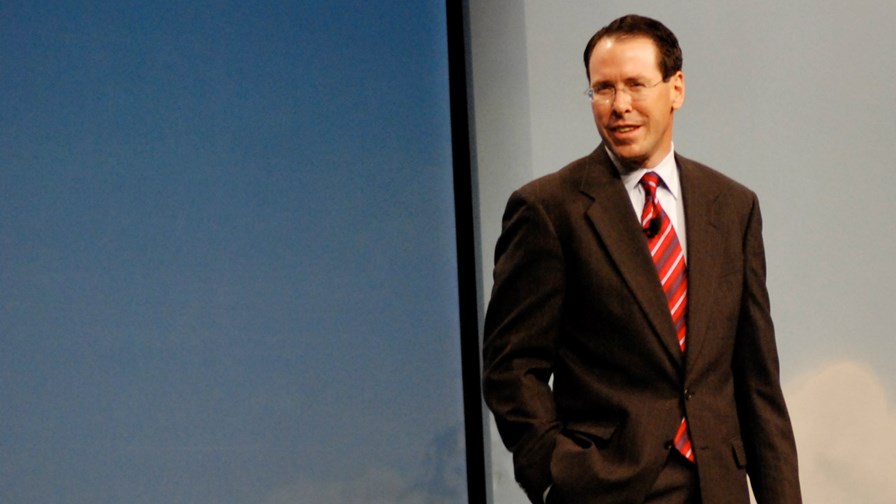 Oldest telco in the US running scared of new administration
CNN a jewel in Time Warner's crown and AT&T wants it but...
Donald doesn't like the TV channel or its staff, so will it be dropped from acquisition plans?
AT&T CEO drafted-in to lead a Trumpian charm offensive but lost the first skirmish hands down
The original AT&T was founded way back in 1876, and over its long history, the massive US telco has never been backwards in coming forwards when it comes to bolstering and bettering its own interests. And it still happily spends very big bucks to ensure that it gets what it wants. The most usual and evident tool to be deployed is the company's endless and unrelenting PR initiatives and programmes but much of the maintenance of the operator's wider self-interests, whilst not exactly covert, do take place under the public radar.
For example, AT&T employs more than 100 lobbyists on, in and around the industry and Capitol Hill, while its Washington DC office features a phalanx of employees notable for the fact that they are ex-employees of the federal government.
However, despite these powerful assets, AT&T is very worried that its massive US$85.4 billion bid to acquire Time Warner, that was announced back in October of 2016 and which was making its slow way through a tortuous formal regulatory process, will be scuppered entirely when Tweeter Trump become President of the United States. On the stump during the recent rancorous presidential election campaign Mr. Trump went on the record to say that, if elected, he would prevent the merger (which would further consolidate an increasingly uncompetitive sector) from taking place "because it is too much concentration of power in the hands of too few."
The telco kept its corporate head down during the campaign but now that a new and very different administration is about to take over in America the company's bigwigs are so concerned for the future that CEO, Randall Stephenson, has been detailed to lead a charm offensive in an effort to ensure that Time Warner duly is absorbed into AT&T.
Since 2011 Mr. Stephenson has been a regular and generous donor to the Republican Party and a couple of weeks ago he opined that the Trump administration would take much less cognisance of the doings of the Federal Communications Commission (FCC) than had been the case under President Obama. Whilst not directly citing the Time Warner acquisition Randall Stephenson said, "We're hopeful that perhaps maybe a more moderate approach to some of these regulations is in the making under a Trump administration."
However, since then Mr. Trump has very publicly and very vocally fallen out with CNN (Cable News Network) the cable and satellite TV channel which is an integral and important part of Time Warner. Last week at a shambolic press conference, President-Elect Trump took grave exception to CNN's reporting on an unverified intelligence dossier that linked him to a Russian campaign to influence the US election in his favour.
Mr. Trump's outrage and his animosity to CNN - and, by extension, Time Warner - could well have bearing on whether or not AT&T eventually acquires the company and Randall Stephenson will have his work cut out to convince the irascible new President that it is a good idea.
Some analysts are now suggesting that AT&T might go so far as to sacrifice and spin-off CNN as a sop to Trump's fragile and easily-bruised ego and thus get the deal though on a Presidential nod. However, CNN is a one of the jewels in the Time Warner crown that AT&T most wants to get its hands on and Randall Stephenson now finds himself between an adamantine rock and an extremely hard place and it is time for him to earn his $26 million a year "compensation package".
Telcos are transforming themselves into media companies, but for AT&T this is more than just growing pains
Acquiring Time Warner is important to AT&T because as new media organisations such as Amazon, Facebook and Google sideline traditional TV and movie-making studios by providing more and more online themselves, they are transforming into telecoms companies even as, in response, telcos are striving to become media companies. Thus, early last summer CNN announced that it is "no longer a TV news network but a 24-hour global multi-platform network." That's why the pursuit of Time Warner is the logical next step for AT&T which is already the biggest provider of pay-TV access, the second-biggest wireless access provider and the third-biggest ISP in the US.
But, last week, on Wednesday, January 11, when CNN journalist Jim Acosta attempted to ask a question at a press conference, President-Elect Trump refused to answer it. Acosta responded, "Since you're attacking us can you give us a question? Since you are attacking our news organisation can you give us a chance?". Donald Trumps response was, "Not you, your organisation is terrible…. No, I'm not going to give you a question. You are fake news!". Such thin-skinned partiality on the part of a putative global statesman was unprecedented and it was left to Randall Stephenson to try to patch things up.
Two days later he was granted a 45-minute audience with the President-Elect. Mr. Stephenson attended Trump Tower along with AT&T's top lobbyist, it's Head of Regulatory Affairs, Bob Quinn. When the meeting was over AT&T tried to spin the story and give it a positively roseate glow. The company issued a fawning statement claiming that it had been "a very good meeting" and adding that the merger with Time Warner was not mentioned (it must have been one hell of an elephant in the room though) but "jobs growth, capital spending and other economic topics" were.
However, this remarkable example of self-deluded mental gyration was immediately shown up as the ingratiating propitiation that it was for, as soon as the meeting was over, Mr Trump took to his favourite means of communication, Twitter, once again to attack CNN which again he characterised as "fake news", "in meltdown" and on the skids. ​
Email Newsletters
Stay up to date with the latest industry developments: sign up to receive TelecomTV's top news and videos plus exclusive subscriber-only content direct to your inbox – including our daily news briefing and weekly wrap.