What's up with… European capex, revolting telcos, post-quantum security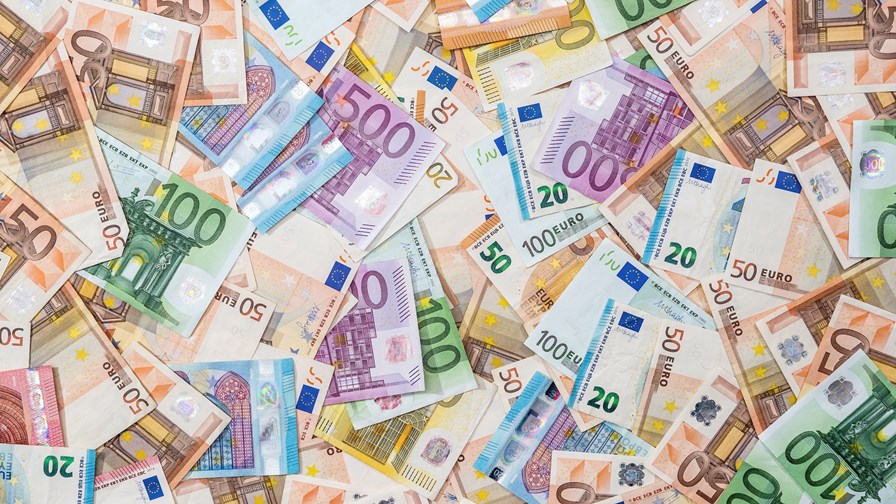 Europe still needs an investment of €200bn to hit its gigabit goals
But the region's telcos are revolting against the EC's digital act
The GSMA is tackling quantum-related risks
In today's industry news roundup: Another €200bn needs to be spent if the EU is to hit its 1 Gbit/s broadband deadline; the European Commission's relations with the region's telcos are not healthy right now, though; the GSMA has further advice to telcos about how to deal with post-quantum network security; and much more!
The European Union member states have set themselves a deadline of 2030 to ensure that households and businesses across the region have access to 1 Gbit/s broadband services, either through fixed or wireless connections, but a lot of additional investment will be needed if that target is to be achieved, according to a State of the Digital Decade report from the European Commission, which suggests that "additional investment of up to at least €200bn is needed to ensure full gigabit coverage across the EU as well as 5G coverage in all populated areas." The report noted: "Currently, fibre networks, which are critical for delivering gigabit connectivity, only reach 56% of households, while 5G coverage stands at 81% of the population, dropping to 51% in rural areas. However, the deployment of 5G standalone networks is lagging and 5G is still falling short in quality with regards to end users' expectations and industry needs. 55% of rural households are still not served by any advanced network and 9% are not yet covered by any fixed network at all." Hence the need for another estimated €200bn to be pumped into the region's broadband infrastructure over the next six years. "Member states should map their connectivity gaps and explore financing to complement private investment in areas that are not commercially viable, including rural and remote areas, benefitting from the pro-investment EU regulatory framework," noted the EC in its report. The sobering assessment comes just as telcos in Europe, and indeed around the world, are looking to reduce their network investments, after years of significant capital expenditure in 5G and fibre access network infrastructure, and instead are now looking to get some return on their initial investments by focusing more on their core connectivity services – see For telcos, getting back to basics is key to future growth.
To achieve that 2030 target, then, the EC is going to need the region's telcos on its side. But right now, relations are not so good… Using the collective might of major industry organisations ETNO (the European Telecommunications Network Operators' Association), GIGAEurope (which represents Europe's cable operators), the GSMA (representing the mobile operator community) and ECTA (the European Competitive Telecommunications Association), Europe's telcos have slammed a move by the commission to include provisions related to intra-EU service tariffs in its Gigabit Infrastructure Act (GIA), which is being introduced primarily to address the red tape and other challenges that are holding up the rapid deployment of high-speed broadband networks in European Union states. While the operators are generally in favour of the act, they have a long list of recommendations that would improve on the current text of the act and are livid that there is any mention of service pricing. "The inclusion of unjustified and non-related provisions on intra-EU calls do not correspond to the purpose and spirit of this Act. There is no evidence of any market failure in the provision of intra-EU calls and SMS justifying such an intrusive measure as a direct requirement to equalise prices with domestic calls and SMS" as the European Parliament has proposed, the operators noted in this statement. In fact, they go even further, proclaiming: "We believe that retail price regulation has no place in the single market." It's unlikely that the European Parliament will apologise and make the amendments being suggested without a fight, however.
One year after forming a task force to tackle the future of quantum and what it will mean for telco networks, industry association the GSMA has issued several guidelines designed to help operators manage and remediate risks in the quantum era. Among its recommendations is the establishment of "a cryptographic inventory" to help understand where cryptographic algorithms are used in systems and third-party products, and the planning of a cryptography risk assessment to identify "the most at-risk data and systems". The GSMA has also urged telcos to stay on top of quantum developments and risks by creating teams of experts in the field, as well as to develop a "quantum-safe cryptography transition plan". According to the association, the first of these recommendations – the creation of a cryptographic inventory (also called a cryptography bill of materials or CBOM) – is the most critical one for telcos today. "Ultimately, the transition to new post-quantum cybersecurity standards and practices will be a multi-years process, and it will require continued industry cooperation through groups like the GSMA Post-Quantum Telco Network task force to provide guidance and support," explained Yolanda Sanz, technical director at the GSMA. The task force, which was initiated by IBM and Vodafone in 2022, is experiencing "significant momentum" with more than 50 companies and 20 "major operators" having joined.
Romanian telecoms player Digi Communications is reportedly in discussions with asset managers Macquarie and Abrdn over the potential sale of a stake in its fibre network in Spain. The news was first reported by Spanish newspaper Expansion, which claimed that Digi was exploring a sale in order to secure funding to invest in the country's mobile infrastructure. This report comes weeks after the managing director of Digi Spain, Marius Varzaru, was reported to have said that his company would invest €2bn in Spain if it was allowed to acquire any network assets that might have to be sold by Orange Spain and MásMóvil in their effort to gain approval for their proposed €18.6bn merger.
UK regulator Ofcom plans to auction 5G spectrum in the 26 GHz and 40 GHz mmWave bands for use in "major towns and cities" once the Competition and Markets Authority (CMA) has made a decision about whether to allow Vodafone UK and Three to merge, the watchdog noted in a document posted on its website. The auction process had previously been set to start between April and June 2024, but the CMA ruling on the £16.5bn Vodafone/Three merger, the details of which were finally revealed in June this year, is not expected until September 2024, so Ofcom now expects the auction process to begin in the fourth quarter of 2024 at the earliest.
UK-based telco group Vodafone has bagged itself a role in the "world's largest robotics exercise", announcing that it will provide 5G and a dedicated mobile private network (MPN) to the Exercise REPMUS 23, a robotics event that will test unmanned maritime systems on the Troia Peninsula, Portugal. The operator will partner with Ericsson and is set to showcase solutions that can be applied in defence and security environments, such as real-time asset geolocation, instant voice communications and virtual reality (VR) for simulation of scenarios for "fighting various types of fires". According to Vodafone, the use of an MPN offers "reserved, private coverage that ensures a greater connection" for those operating in a military environment, guaranteeing reliable performance and a protected flow of data.
NEC claims to have achieved a new record with the completion of a long-distance field trial of an optical submarine cable system using a new transponder that it says has "the world's highest level of transmission performance" of 800 Gbit/s. The Japanese company has used its latest transponder, the XF3200, for the test, in addition to the Indonesia Global Gateway (IGG) optical submarine cable owned by PT Telkom Indonesia. NEC added that it has conducted optical transmission of 800 Gbit/s optical signals over a distance of 2,100 km, "the longest ever recorded". "This achievement is a confirmation of NEC's leadership in ultra-high optical transmission systems and we will continue to explore the limits of even greater subsea capacity, flexibility and cost-effectiveness," boasted Yoshihisa Inada, senior director for the submarine network division at NEC. The company also pointed out its prominent role in the submarine cable system business, having built more than 400,000km of cable. Read more.
Private equity firm KKR (Kohlberg Kravis Roberts) has been given more time to finalise its bid for NetCo, the fixed access and international networks unit owned by Telecom Italia (TIM). The Italian operator's board has "unanimously approved" the request by KKR for the deadline to be extended to 15 October by which date the investment company will need to have submitted its binding offer. A preliminary deal between KKR and the Italian government was signed in August, which would see NetCo jointly acquired by the pair in a deal valued at €23bn ($25.3bn).
- The staff, TelecomTV
Email Newsletters
Sign up to receive TelecomTV's top news and videos, plus exclusive subscriber-only content direct to your inbox.